Art Workshops in Iraq
€600
of €1,000 goal
Raised by
12
people in 1 month
Art workshops Northern Iraq


Hi there. I'm Shane Sutton, an Irish artist, and I want to travel to a camp for displaced persons and run critical art workshops as part of the                  psychological therapy for the children and young teenagers living there.




In November 2018 I travelled with the Irish charity SCOOP and their Syrias Vibes campaign to develop Art Workshops for the children living in the Bajed Kandala camp at the Iraqi Turkish border, home to over 11,000 displaced Yazidi Kurds.The workshops have been used as a way for the children and teenagers to express themselves, after what they have experienced in the last few years (losing their home, loved ones or in most cases both) and some have lived in the camp for 5 years and never held a pencil or paint brush their short lives. Now I want to go back in April to keep the workshops going and also to work with a small group to develop some paintings thay I can bring home with the aim of them being available for the SCOOP Art Auction at the end of April. ( here is a link to previous art auction)





This is moving on from other Psychological therapies Syrias Vibes have started at the camp:

In early 2018, they began a Psychology Programme that worked with those suffering from PTSD, especially them women and children. What we    learnt was most of the young children wouldn't speak about their experiences, or would speak at all, so in November I traveled with Calvin James - the Syrias Vibes founder - and together we created the Arts Programme and subsequent workshops.
The results were astonishing, with each child expressing themselves and some showed real talent. I would really love to get back and keep working with the people I met.

I plan to run a more art workshops, bring more materials and canvasses etc and generally get more children and young people involved. The aim of this trip is to work with a selected group of artists that will create new work that will be shown alongside the Irish Artists at the Syrias Vibes Art Exhibition at the end of April.
Funds raised for this project will go towards flights travel and food costs for the duration of the ten-day trip. I just need to get back over to keep the workshops going!




Funds raised for this project will go towards flights travel, and food costs for the duration of the ten day trip.

300  Art Materials (paint, pads, Brushes, markers)
50% of  travel costs (Flights € 600 – € 800 Euro)
Travel € 100
Food € 100


DONATE AND WIN !!!
For Donations over 20 Euro you will be automatily put into a draw. Here you can win a large Limited  Print.
The print : Spacelace limited print on photo rag 308 paper. Large print @ 800X650cm







A little bit About Syrias Vibes

Syrias Vibes was created after SCOOP co-founder Calvin James volunteered there for 6 months in 2016 as a medic / ambulance driver.
Initially the campaign focused around supporting ambulances, doctors, clinics & medicines, the campaign is now involved with Joint Help for Kurdistan (JHK) who work largely in the Bajed Kandala Camp for displaced persons on the Iraqi border with Syria, home to 11,000 Yazidis who's city (Sinjar) was destroyed 5 years ago.

Any monies made over the 1000euro will go to the SCOOP Foundation for other artworkshop projects. 
Thanks for your support.
Best wishes.
Shane.

More about the Scoop Foundation

https://scoopfoundation.org/


Artist information:

Shane is an artist from Dublin who works with a variety of different media including oil painting and street art and film making where he has also won a number of national and international awards for directing and editing.

Shane is also the recent winner of the Graffiti Without Gravity Street Art competition in Holland with the European Space Agency and will be the first Street artist to sign prints in Weightlessness on March 1st 2019.

When not focusing on his art he has also run a number of art workshops in and around Dublin working with various children's groups including groups where young people might be considered Disadvantaged. He has worked with The Ombudsman for Children's Office and St Pats School in Mountjoy Prison and community groups such as Y.A.P (young peoples advocate program) and The Base in Ballyfermot.


Shane is currently living and working in Dublin. For more information and samples of work check out www.shanesutton.com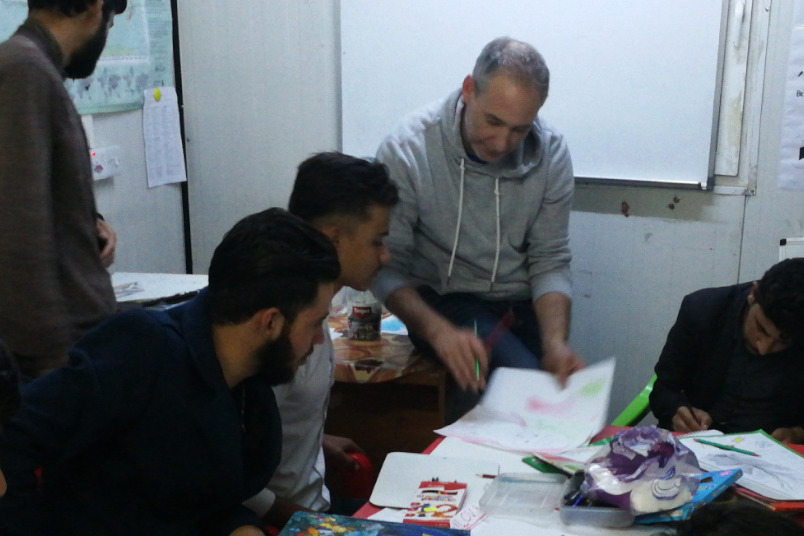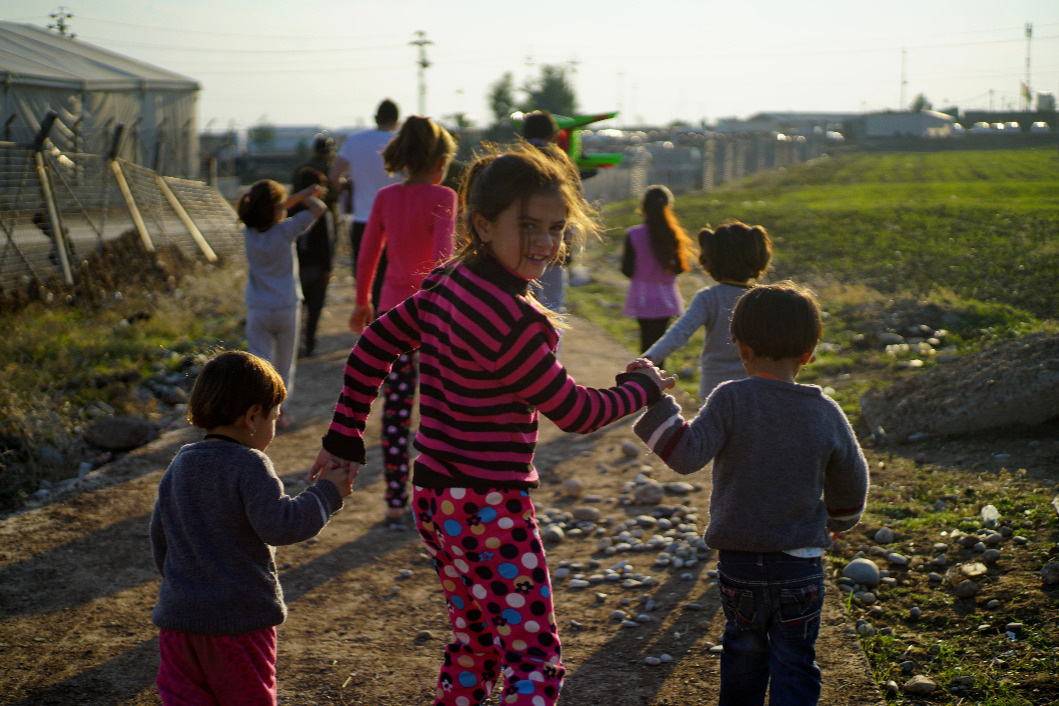 + Read More
Update 2
5 days ago
Share
hey...little update. been crazzy busy with the European space agency paintings so have not had much time. happy to say we art still set for the new dates for the trip at the end of may. thanks again for your help with these workshops
+ Read More
Update 1
1 month ago
Share
Hi there
Some good, then bad news and then some good news again.


this is the update email that everyone gets but I will be in touch with each of you soon. Excuse the generic email.

So some really good news is that I've very recently been selected as the artist in residence for the European Space Agency and I'll be spending the next weeks painting spacemen and satellites for the Living Planet Symposium on Climate in Milan this May.

The bad news is that the dates conflict with the art workshops trips back to Iraq. I've written to Go Fund Me and requested an extension on the campaign and I will be editing the campaign details shortly. So this means that sadly we will not some of the artwork at the Dublin art Auction at the end of April.

Good news again.
After chatting with Calvin we have rebooked the dates from March to the 25th of May to the 5th of June we will try and do another small exhibition of the groups work over the summer. Most importantly its about going out and doing the work on the ground and working with the young people so I'm very happy to say that's still on the cards just postponed.

Thanks for all you help so far. Ill be in touch as soon as I hear from GFM.

Thanks a mill
Shane
+ Read More
Read a Previous Update