Mrs. Wilson's Pulsera Project Trip!
$1,410
of $2,000 goal
Raised by
20
people in 22 months
I am one of 8 Spanish teachers in the United States who has been selected to join the Pulsera Project for a Spanish Teacher Trip this summer in Nicaragua. We'll be getting a first hand look at the good the Pulsera Project, and all of the students, teachers, and schools who participate, are doing to create a sustainable future for people all around the world. Not only that, we'll be taking a look at what other work still needs to be done, and what role education can play in that. 
This is a service-learning trip, or, as I like to call it, a listening trip. I am honored and humbled to have the opportunity to go and let others speak, and to have the chance to simply observe someone else's reality. We often rush to solve other people's problems, when, in fact, they know what they need, and how to fix it, best. 
What the money will cover: 
-The expense of the trip, all room and board, all food, and travel in the country. 
-My round-trip flights to Nicaragua from Texas. 
When I need the money: 
-I will need to pay a deposit by March 1st, and purchase flights soon after! 
About me: 
I've been lucky to teach so many amazing students throughout my adventures in education. Teaching Spanish is my passion because language is the vehicle for all of our understaning of the world. Through langauge, I hope to teach culture, global citizenship, and a profound desire to understand others. I hope that every class I teach gives my students two gifts: a broader view of the world, and the chance to build relationships with the world. I have had the amazing opportunity to teach every level of Spanish from 2nd grade Dual Language, to Middle School, all the way up to Spanish 1-5 in high school. Teaching, in and of itself, has made me an advocate of all my students, and especially, as a Spanish Speaker, an advocate for my Hispanic students and their families. I hope this trip reveals more ways that I can build relationships with and empower people in my community, and in the world. I can't wait to see how this trip informs my teaching and impacts not only me, but also my students. 
To everyone reading this, sharing this, praying for this trip, and taking the time to donate to the cause: Thank you. Teachers (all of us) appreciate every chance we get to GO and LEARN. After all, we became teachers because we love being learners. You all know that being a mom, and a wife, and a teacher adds up to having limited funding, so every share, like, prayer, and dollar helps. THANK YOU. 
If you are curious to learn more about the Pulsera Project, please check it out! 
http://www.pulseraproject.org
I'll be posting trip updates and a diary here on my blog: 
https://cwilsonspanish.com
And feel free to follow my adventures on Twitter. 
@cwilsonspanish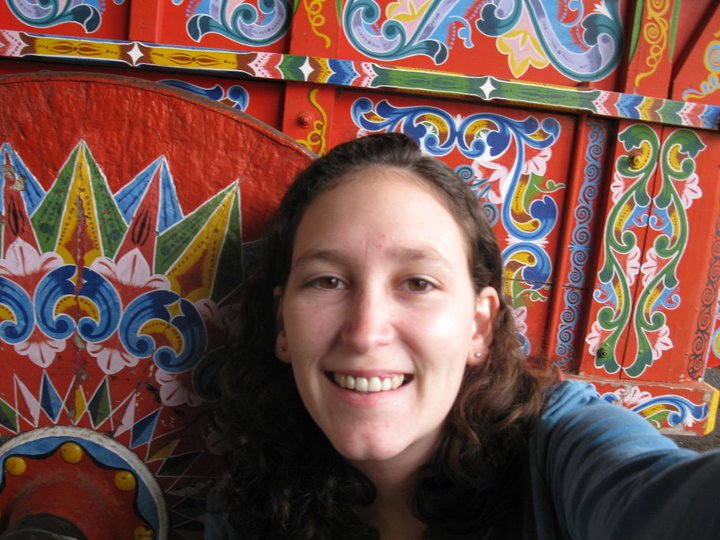 This is a picture of me with a carta in Costa Rica, during study abroad in college.
+ Read More
Be the first to leave a comment on this campaign.