63
12
Malawi Volunteer Challenge
£2,120
of £3,000 goal
Raised by
63
people in 5 months
I have always watched the news and been in total admiration of those who volunteer and go to support the less fortunate in other countries.  I have just been returned having  been proud to have joined Ania jeffries special team. With only 4 weeks to prepare  I looked to raise  £3,000 to be part  of a Volunteer Collaborative "Give Back" Challenge and Expedition to Malawi from 13th - 20th October 2018 with  13 other brilliant female entrepreneurs.
As part of the expedition  two days was spent in the village.  Working with a youth group we then stayed overnight with a local family on a home stay.  This was indeed a wonderful opportunity for us to immerse ourselves within African culture. We experienced first hand the day-to-day life of a Malawian family.  Something that will for sure remain as an incredible memory and will always be a source of real reflection.
There was a physical challenge;
  a hike up Mount Mulanje, where we climbed over 1000m walking for 5 hours.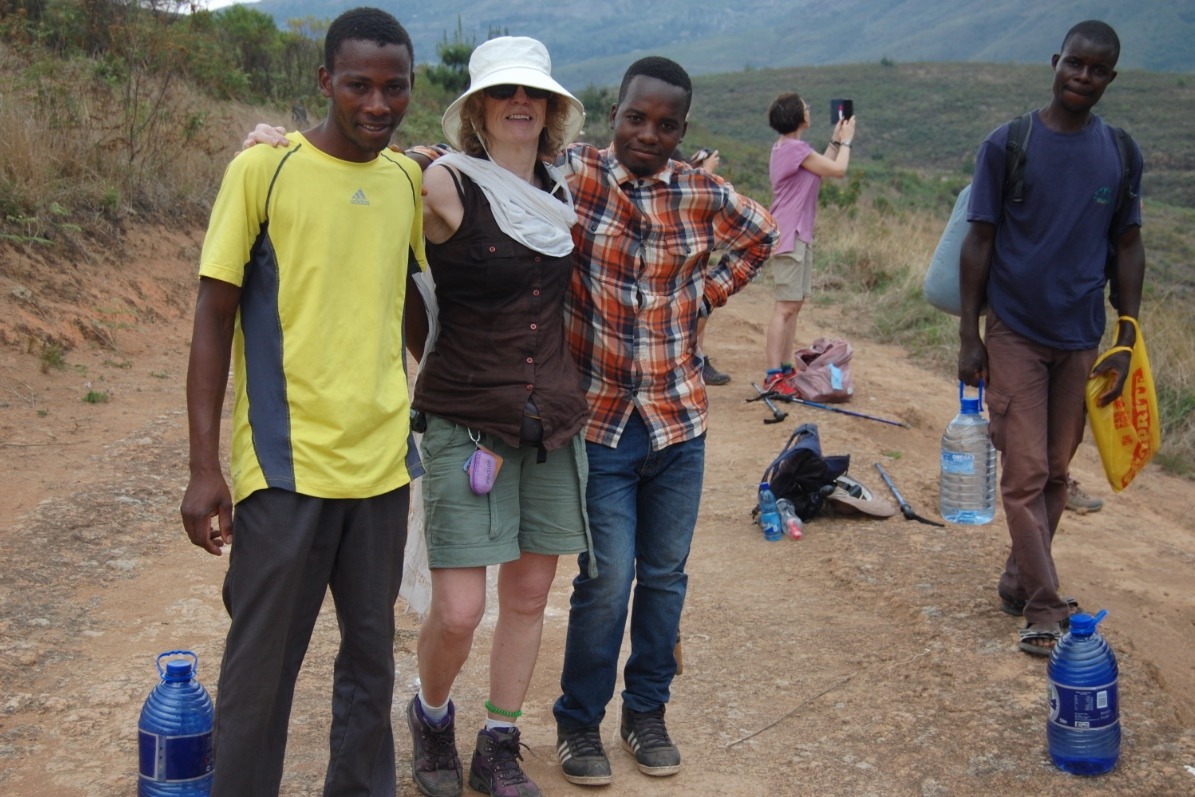 After reaching the summit we spent the night in a hut and 
 the next morning traversed the mountain, savouring each breath taking view before descending and transferring to Zomba Town.
Our mental wi
llpower and physical strength was indeed tested. Mine for sure, given the circumstances I found myself in.  as was all in their own way.  Whilst we may have encountered challenges in our business world or within our personal lives, this will most definitely have me my motivator for the future.
The sharing, listening and collaborating with the other women was just amazing.   As a yoga teacher of over 20 years my work in the UK also includes teaching people how they can heal themselves from stress, anxiety and trauma and build resilience.  Ironically I learned this practice in SA, I feel proud and excited having evolved it to a higher level I was able to take it back to Malawi.  As a result I have 9 new recruits to train and share.  
Also as part of the group we shared our business experiences and looked at solutions, as we learned about the need for bras and sanitary products.  More important contributing to the cost of reusable sanitary products for young girls manufactured in their country.  
I  cannot begin to tell you how excited and thrilled I was to be there.  This expedition was a profound opportunity for me to step up even more.  I look forward to sharing my  work that we do at
TRE UK
 ®  with those joining me to encourage and inspire the women and the younger generation to learn something special about healing themselves and building resilience. There are understandably, many who suffer from trauma and have mental health problems.  It will become for them a life long support practice.   It will empower them to see the positive in themselves.   I learned from their wisdom  as to how they deal with their challenges so I can bring into my work  with the Total Release Experience®.   It was great to share with the  women of Malawi some of my skills I have learned over the years that have enabled so many in the UK to end their suffering and change their lives.  It was so very humbling to learn from them too.
If you are still thinking of contributing it is not too late and is so very much appreciated. 
Thank you for reading.  
Love and blessings
Caroline
+ Read More