Lifeguard The Med
$3,630
of $5,000 goal
Raised by
51
people in 30 months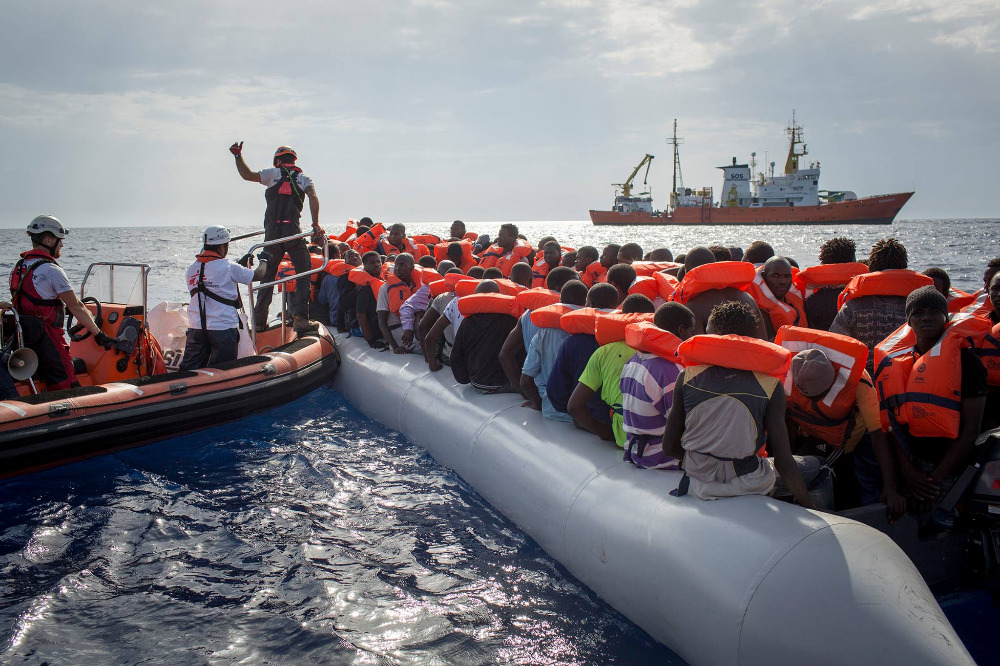 Dear friends.
I am excited to announce my next major Humanitarian Aid Mission. From December 16 2016 until 7 January 2017 I will become the first Australian Search and Rescue crew member and lifeguard to join the SOS Mediterranee's MS Aquarius ship patrol in the Mediterranean sea SAR zone off the coast of Libya on a refugee rescue mission.
In light of a dramatic increase of boats in distress and the insufficiency of existing measures, SOS MEDITERRANEE's rescue vessel AQUARIUS forms a key part of search and rescue (SAR) efforts in the central Mediterranean. Onboard the ship, there is a dedicated Search and Rescue Team, joined by a medical team from SOS's partners Médecins Sans Frontières "Doctors Without Borders". The rescue operations are conducted in close cooperation with the Maritime Rescue Coordination Centre (MRCC, Rome) in the sea area between Sicily, Lampedusa and Libya.
Being winter time in the Mediterranean Sea, the ocean will be dangerous and unpredictable. This is not a joy boat ride in the middle of the ocean, there are real lives at risk during this time, including my own. For this mission, I will give up my Birthday, Christmas with my family and New Years with my friends to be there for refugees in need of compassion and humanitarian aid. What I took from my experience rescuing Syrian Refugees in Lesvos, Greece in early 2016 is that "humanity is seen by many but only actioned by some". I choose to take action, despite the potential risk this journey poses.

Travelling to the other side of the world comes at a financial cost and will require me to purchase additional technical ocean rescue gear. I would love for you to share in my work with donations to help me get back to the frontline. Donations for the Lesvos mission allowed us to set up a rapid response team within Lifeguard Hellas, giving us the tools to save refugees. No matter what our government policy is, previous donations to the Lesvos mission established an Australian legacy of helping rescue refugees in the Mediterranean. It is my duty to represent our unique Australian lifesaving and humanitarian skills on an international scale once again. I cannot sit by in the comfort of my home and watch from afar and not use my experience and expertise to continue to help people in need.
Since being the only Australian Lifeguard in the Aegean Sea before the EU Turkey deal rescuing refugees with Lifeguard Hellas/ISLA, I have been nominated for Australian of the Year 2017, a Pride of Australia medal (2015 & 2016) and Victorian Lifesaver of the Year ( 2015 & 2016). I have travelled to Mexico and the USA with the International Surf Lifesaving Association (ISLA) to help train community organisations to become Lifeguards and had the rewarding experience of seeing them in action rescuing others.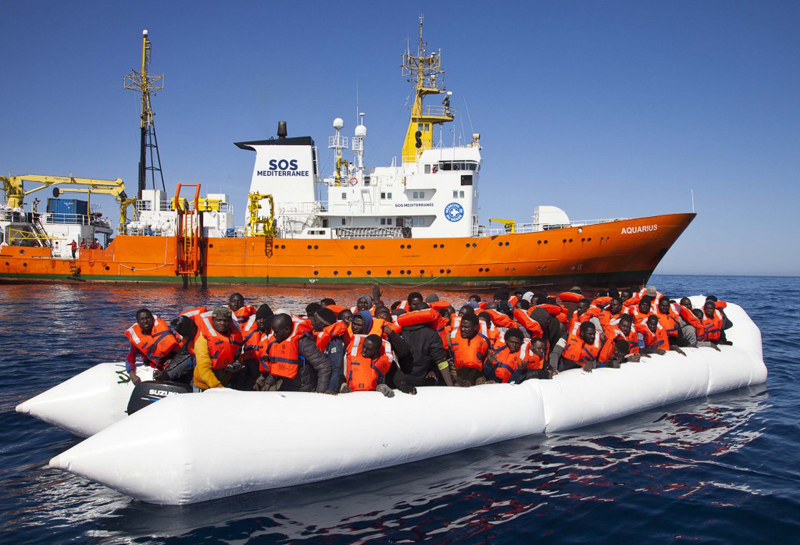 To give you some idea of the scale and professionalism of SOS MEDITERRANEE: 3842 people are rescued every 6 months, 2 babies have been born on board AQUARIUS and there have been 6187 safe on board.
Please Donate here. There are 2 simple steps and it only takes 1.57 seconds. Let's share in humanity together.
https://www.gofundme.com/lifeguardthemed
Regards.
Simon Lewis
+ Read More
Be the first to leave a comment on this campaign.