1.9k
20
Last Wishes for our Beautiful 3 Year old Boy
£46,728
of £30,000 goal
Raised by
1,883
people in 2 months
We are two completely heartbroken Parents that have been given the worst news that no parent wants to hear. 
Our little boy, our first born, 3 years old has been diagnosed with a Diffuse Pontine Glioma and is currently looking at between 6 months to a Year of life.
Our boy had a couple of symptoms of what could have been anything which we thought we should have checked out. Upon arrival at the GP, news went from bad to worse. Jack had a CT Scan and it revealed a large 'lesion' and an unknown mass attached to his brain stem/ in front of the Cerebellum.
He then had an MRI which confirmed the news. He's since had a Biopsy and a Portacath Fitted and is currently about to begin Intense Radiation Treatment and Chemotherapy. We've been told by our Consultant the 6 Months is about average for his Cancerous Tumour, 12 months being from those who have a really positive reaction to treatment.
The crazy thing is, the symptoms came about in the last 4 weeks, however, we've been told that the tumour has been growing for many months without symptoms. The tumour he has, is a known fast, aggressive killer. Its a very rare one that has no known cause and often doesn't show symptoms until its too late, as it has with us. In the space of 4 weeks, we noticed, reported, was told his prognosis and now he's been given a general time! That quick!
Our Jack, our beautiful little boy has this rare tumour and there's no chance of operating and Treatment will only stall the growth of this Tumour.
He is so amazing, charming, brave, independent and strong willed. He is our little boy and we never thought in a million years that we'd have him taken from us. How we feel is truly beyond words.
So Why fundraising?
If we have to accept this crazy, monstrous news, if we have to gulp down our insane amount of tears, anger, heartbreak, grief, then we need to make sure that this bright, intelligent young boy gets the send off that he deserves.
Our little boy deserves to spend as many days as he can, enjoying what time he has left and as you can imagine, we all had so many plans. Day trips out, holidays, presents, meals out, the first time to the cinema, a dog. This goes on. We can't believe we're even having to think about these things, let alone plan them… The worst of all… his funeral!!!
Jack will be leaving behind his loving Sister (his best friend), his Mamma and Daddy along with his many cousins, Emily, Rory, Jayce, Sophie, Olivia, Benjamin and Isaac, Mckenzie, Paris and Allie. He will be sorely missed by his grandparents, aunties and uncles, his nursery/ friends and all who know him.
Jack has always been a leader, a fighter, so, so bright, funny and really loving. His biggest passions have been his Bicycle which he has ridden pretty much every day and taken everywhere since being 1. He never stops talking, joking and will play his little heart out, even when sick, as we have recently seen. He will be missed beyond words. 
What will this support mean for Jack?
Well he doesn't understand what's happening as you can imagine, with him being soo young. He knows somethings not right. The other day he croaked to his mum that He will stop wobbling if he can go home. He thought he was just nipping to hospital to see Gadabout the Great and Princess Pearl from Zog, to have a look at him. He asked us if he was going to be in hospital forever. Any financial support will hopefully take his mind off of the pain he is in and the troubles he is currently facing and which are also about to get much more intense when his treatment begins. We hope that having a dog (he wants to call Waffle) and trips out will make him happy.
What does the support mean to us?
A a family we're very much like many other people, only just breaking even every month, we have nothing to give and without support we would just have to carry on with out tight budget and do whatever we can that are very low cost or free. It would literally mean the world to us if were given the chance to give our baby a life to remember in his last months. We're in so much shock and still haven't got our heads around the news, we still feel it's a bad dream that we will wake up from, that the doctors must have got it wrong or somehow shown us the wrong scans. We're horrified and are trying our best to hold it all together. We still have our 2 year old baby girl who is seeing all of this pain/ hurt and tears and deserves also to have a break from all of this. Jack is her big brother, she looks up to him, she loves his, cares for him and has no idea what is or about to happen. All of our worlds are upside down and this support would mean everything too us. 
How soon?
Support as you can imagine is quite urgent and all funds that are raised will go toward making Jacks life as bright as possible for the remainder or whatever time he has left starting from right now. Any remaining funds will be sent to The Sick Children's Trust who helped us with accommodation during his time in hospital. 
Thanks you so much for any support, however small and please, please share our message.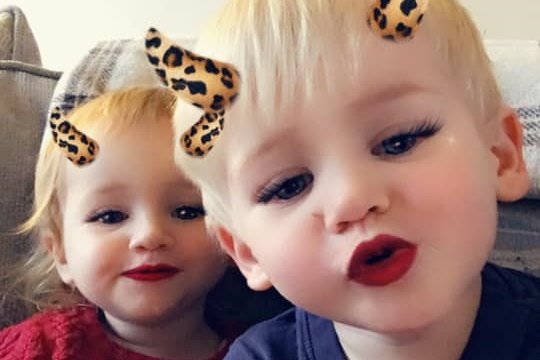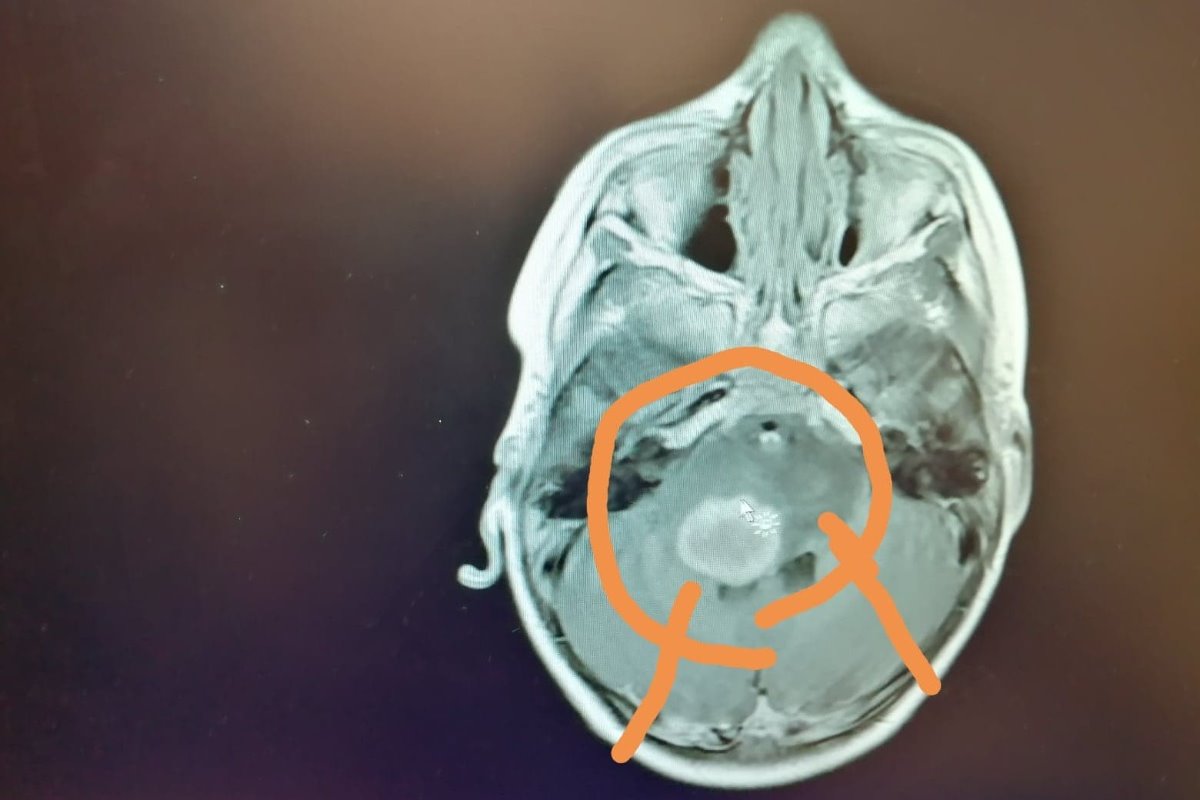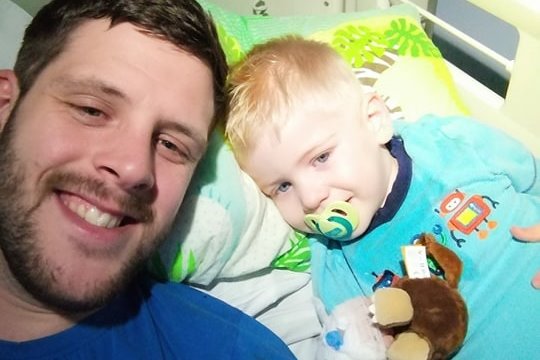 + Read More
Update 2
25 days ago
Share
1 more treatment to go.

I just want to say, so, so many people have been involved in raising this money for Jack. We could never have imagined just how much help and kind words people had to give and we have felt as if we'd been wrapped in the arms of all these people. We've had businesses, football clubs, biker groups as well as Individuals. We've had pupils at my school shaving their hair for charity, people doing marathons and charities jumping out left right and centre.

He went viral on the Internet, recieveing loving and supportive messages from all over the world.

We thought that this news was something that we would have to battle with alone as a family when we first found the news.

The last 6 weeks of treatment have felt like the upward click of a roller coaster. Our beautiful, brave and intelligent, funny little boy has gone from strength to strength while undergoing chemotherapy, a cocktail of drugs and daily anaesthetic and radiation treatment. Day in, day out. How he does it is beyond us. He wakes up from anaesthetic ready to go on with his day. He truly has blown us away. Now, with one final day remaining we will no longer be tied to the hospital on a daily basis and will be free to travel, holiday and go on adventures further afield.

Also though, this is the start of the decent and its something we have been dreading all the way through his treatment. Tomorrow will mark the final day of the up hill better Ness. Please, let's hope and pray and have all of our fingers and toes crossed for some kind of miracle, he deserves to live, he deserves to grow. We often talk of what he will do when he leaves home and he usually tells us that he never will leave us.

Thank you all once again, each and every single one off you have come together to help my boy and also us all. So far the money has gone toward trips out, gifts, meals out, and in. His motorbike, gear and also to better the environment where he spends most of his time right now, in the living room. Those small creature comforts have already made the world of difference.

Thank you all again and please let us hope that the journey will be as good as can be. X x
+ Read More
Update 1
2 months ago
Share
Please can we just say thank you, from the absolute bottom of our hearts for all of this insane amount of support you have all given!

Myself and my Partner have always been financially proud and never asked for help, even when we might have needed it. The sad truth about all of this help is how bittersweet it all is. We thought we had our whole lives to do the things we hoped for with Jack and would have made the finances work. Because of his limited time, its literally impossible to give him what experiences we can and its definetly hurt our pride asking for this help.

Thank you so much for your lovely messages, your mental, physical, financial support. We've been overwhelmed with the amount of messages of love and kindness. Thank you all again.
+ Read More
Read a Previous Update