Kujenga Collaborative Travel Funds
$1,680
of $3,000 goal
Raised by
28
people in 32 months
Hello! We are a group of architectural designers, engineers and contractors (the Kujenga Collaborative) who have been working for several years (pro bono) with a small, grassroots nonprofit located in rural Tanzania. Find out more about us 
here
.
The nonprofit (The Olive Branch For Children or TOBFC) purchased a large plot of land three years ago and the director, Deborah McCracken, has dreams of consolidating their programs onto this property, to better serve the surrounding communities and to be able to stop needing to pay rent on the properties they currently occupy. TOBFC does amazing, widely respected work in early childhood education, health, women's empowerment and economic development; currently under construction on the site is a home for 40+ children and a K-12 school. In the works are another home for vulnerable children, a community resource center, a Montessori training center, a clinic, volunteer housing, and agricultural facilities. Check out The Olive Branch for Children's video about the construction of the first building, the Zion Home, here: 
For the past three years we have been working with TOBFC to design and construct several sustainable, beautiful structures. These new buildings will substantially increase the capacity of the organization to provide resources to the communities and people it serves.  Recently, it has become clear that we need to spend more time onsite in order to work one-on-one on design, visualization, construction, and skills training. Because of this, we are seeking funding to send two of us to Tanzania for a period of several months each, so that we can work intensively onsite with Deb and the rest of the crew to further architectural designs and develop best construction practices.
100% of the funds raised will go towards the cost of travel (e.g. flights) to Tanzania, and to reimburse The Olive Branch for Children for room and board.
TOBFC's own fundraising goes to over the cost of materials and construction; our work is with them is pro bono. (Please let us know if you would like to donate funds for general construction!)
The first trip will be taken by Claudia Bode in September 2016. Claudia will contributing to ongoing construction efforts of the primary school buildings and to the design of future structures. She is a graduate of MIT's Master of Architecture program and an experienced architectural designer and teacher.
Our dream is to leave a lasting legacy: not only through the buildings we construct, but by training locals in sustainable construction techniques and by spreading the word about TOBFC's amazing work.
For more information about the work we are doing with TOBFC, please go to our website:
www.kujenga-collaborative.org
. If you have any questions about our work or would like to get involved, email us!
For more information about The Olive Branch for Children, or to donate directly to their organization, go to
www.theolivebranchforchildren.org
.
Thank you!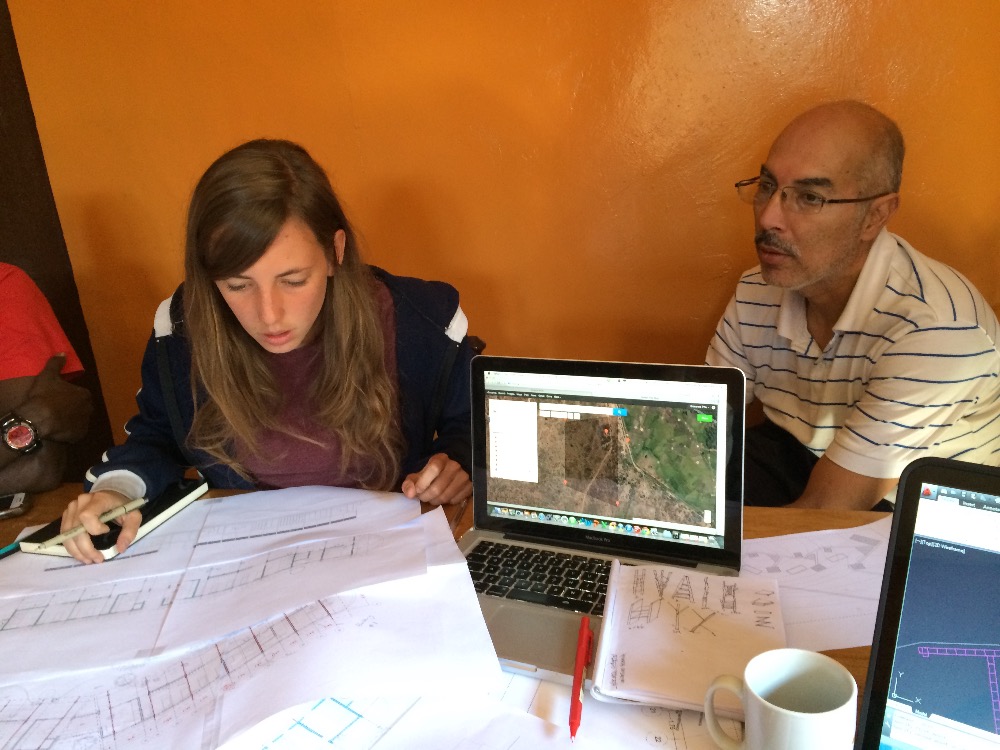 Claudia working on the Zion Home in Tanzania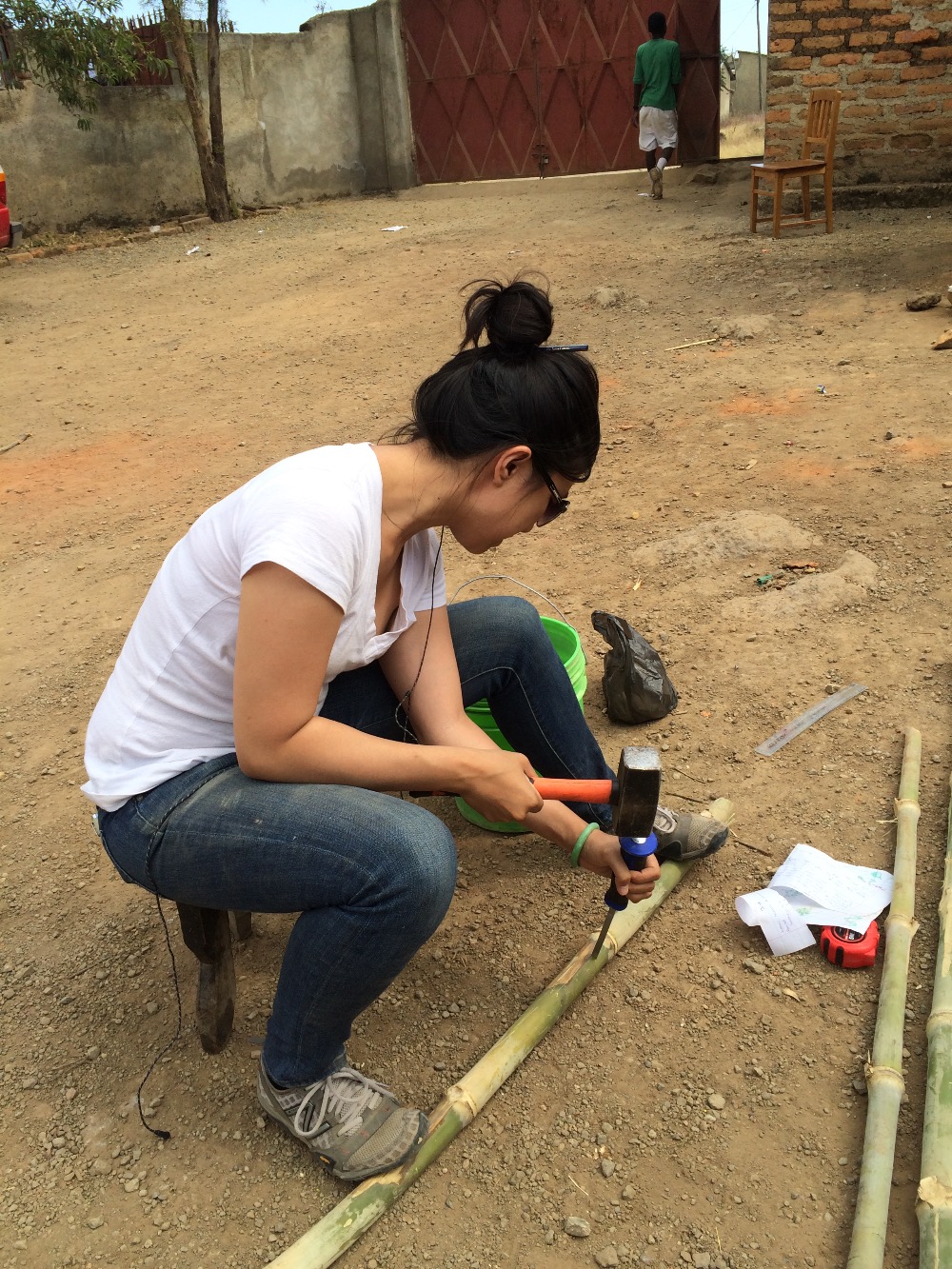 Susanna doing some onsite materials testing
Model of the future site built together with the Zion Home kids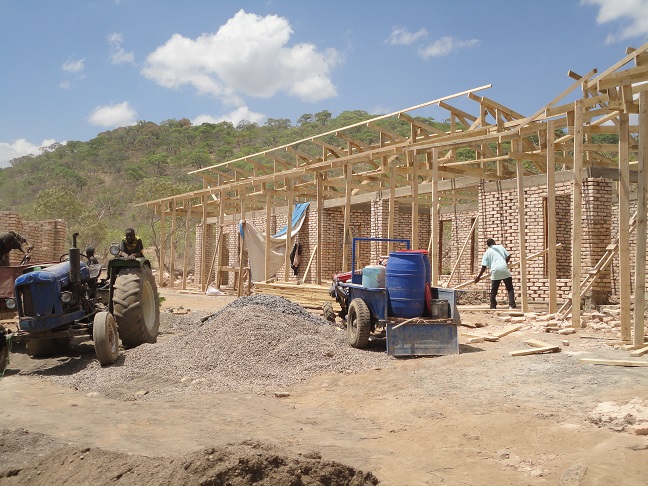 Zion Home under construction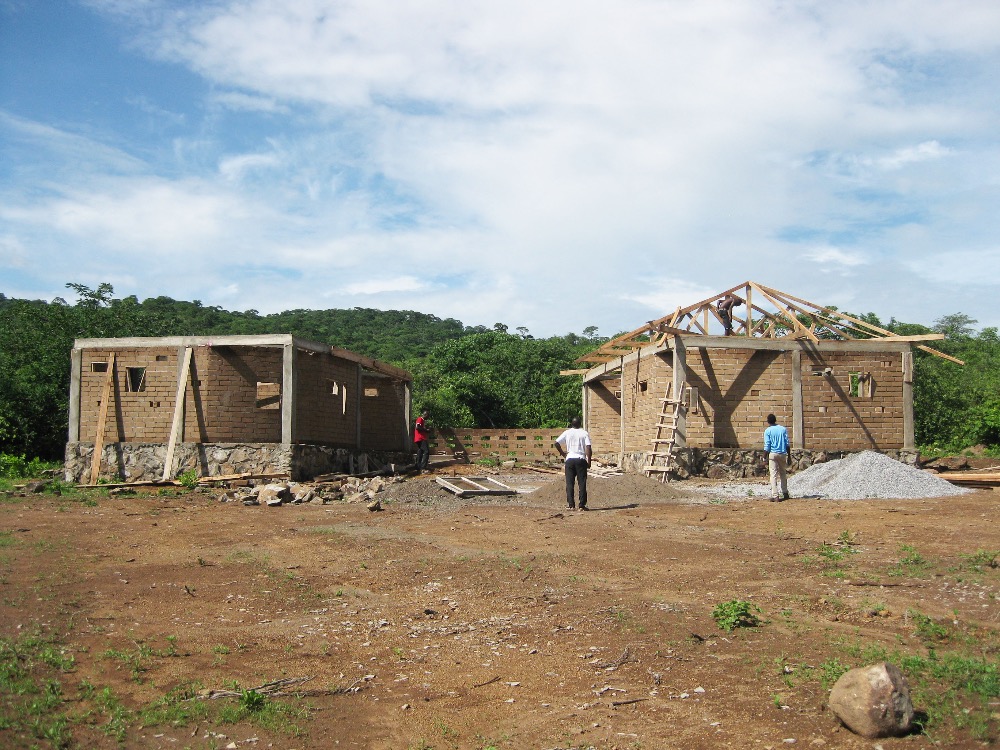 + Read More
Be the first to leave a comment on this campaign.