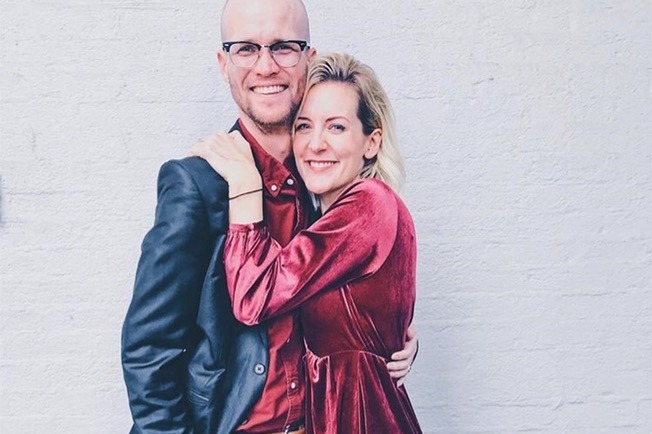 111
6
Joe & Hollie's Miracle
$15,260
of $40,000 goal
Raised by
101
people in 10 months


*This was originally a surprise and Joe & Hollie Jo now know (see video below). Feel free to share!

My name is Jill Green and this "Go Fund Me" campaign is in support of two of the most beautiful souls I know - Joe & Hollie Hepler! To know them is to absolutely love them.

For the person, who may have been forwarded this from a friend and has no clue who Joe and Hollie are, let me share a little bit about them. They are two of the kindest, loyal, compassionate, selfless, generous, contagious, faith-filled people you could ever meet. Much of their life is committed to serving others around them and many people sharing and supporting them in this journey have been personally impacted by their lives.

Without getting too deep into the details (Joe & Hollie plan on sharing their story publicly throughout the process), Hollie found out at a young age that she would be unable to carry her own children as she was born without a uterus. They are courageously going through the process of IVF and plan on having Joe's sister carry for them. Witnessing the story unfold and seeing how everything is starting to come together is nothing short of a miracle!

My purpose in starting this PRIVATE, SURPRISE "Go Fund Me" campaign, is to support Joe and Hollie, financially. They started this process believing whole-heartedly that God would make a way and provide for their every need. Hollie and Joe head to Colorado next month for a big appointment and I thought, "how amazing would it be if right before they left, we, as a community of support, could gift them with whatever we're able?!" I'm not going to lie, I was originally going to set the campaign to raise $5,000 (which would significantly help), but then I thought to myself, "there are people within our community that would love to give above and beyond this," so I decided to post a "FAITH" goal! 

Our goal date to raise $40,000! I know this sounds crazy, but I believe we can do it! NO GIFT IS TOO SMALL! My husband and I are so excited to invest in this miracle and the world-changers we know their babies will be!

When we reveal to them all that's been gifted we will record it and share with everyone who's contributed! Please continue to pray for God's provision for this amazing family! If you have any questions, please feel free to text/call me personally 253.970.1875!
+ Read More
Update 1
9 months ago
Share
Unfortunately, Terry's phone FROZE when capturing Joe's and Hollie's reaction, BUT we got to record this short video right after telling them!
+ Read More