Send Delegate Jene' to Philly DNC
$3,704
of $5,000 goal
Raised by
69
people in 38 months
I am deeply honored to have been elected as a Colorado Congressional District 5 national delegate for Bernie Sanders at the Democratic National Convention in Philadelphia in July (
http://www.coloradodems.org/action/congratulations-national-delegates
...I'm Jene Hanna on the roles). I can't wait to bring all I've got--even my quirk!--to this part of our nation's democratic process. Whatever happens between now and then with the primary, my body is literally a vote in this (okay, convoluted) democratic process of ours, and I must be there. It's an incredible honor to represent the thousands of CD 5 voters and the state of Colorado.
I hope you'll 
read the story
(on my website) of how I got involved and was asked to give the presidential surrogate speech at the El Paso County Democratic Convention. Many folks said they voted for me because of that speech (the video of it is on that link). Thank you so much for cheering me on at every level as I've been surprised to find myself participating in politics after a decades-long hiatus. First time caring enough to volunteer, first caucus, first caucus captaining, first delegate-ing, first political speech, first state convention, and now first national delegate-ing. I'm still in awe. Thank you so much for your enthusiasm and faith!
This convention will be an historic occasion, as it's likely neither candidate will have enough delegates to win the nomination on the first ballot. Depending on what happens at the Republican convention the week before, it could be a chaotic, crazy time. I follow Bernie, period...truly believing in his example as an outsider who works inside the system. WWBD (What Would Bernie Do?) is my motto. So whatever happens between now and then, I'll be there.
We're expected to raise our own funds for the trip, costing an average of $5000-8000, due to transportation, designated hotel and food costs, and party obligations. Much of it is needed soon to reserve space and travel costs. If I raise over and above what's needed, I'll help other delegates in need. In the weeks leading up to the convention and at the event itself, I plan on using strategy, bridge-building, speaking, and writing as best as I can to get Bernie Sanders nominated. Youtube channel coming soon!
I've been gobsmacked at the support and kindness of my fellow CD 5 delegates and feel deeply honored to respresent so many people who are new to the political process as well. I look forward to working with you all in the future to effect transformational change from the local to the national levels. Thank you again, for your help in making this epic journey summit at the Democratic National Convention.
My neighborhood people at that first caucus!
At a Bernie rally with Hannah from Bernie HQ!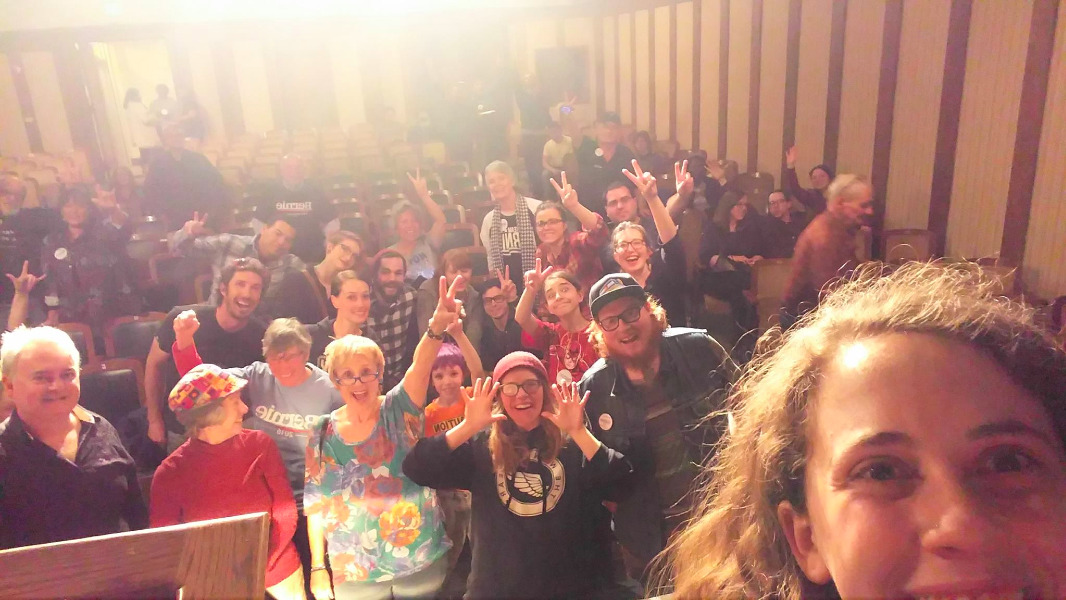 On my first political march ever, up in Denver with 1200 others!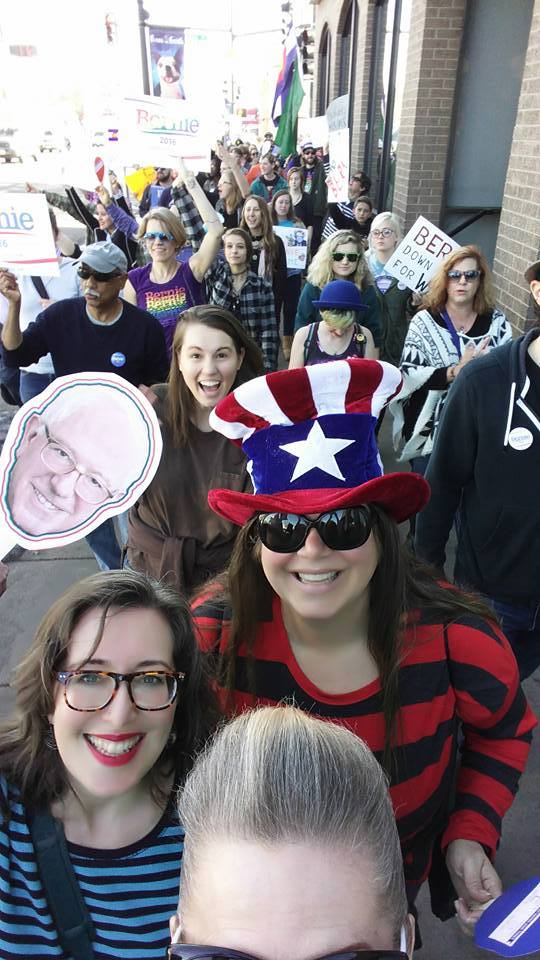 Manning the candidate table at the El Paso County Democratic Party Gala.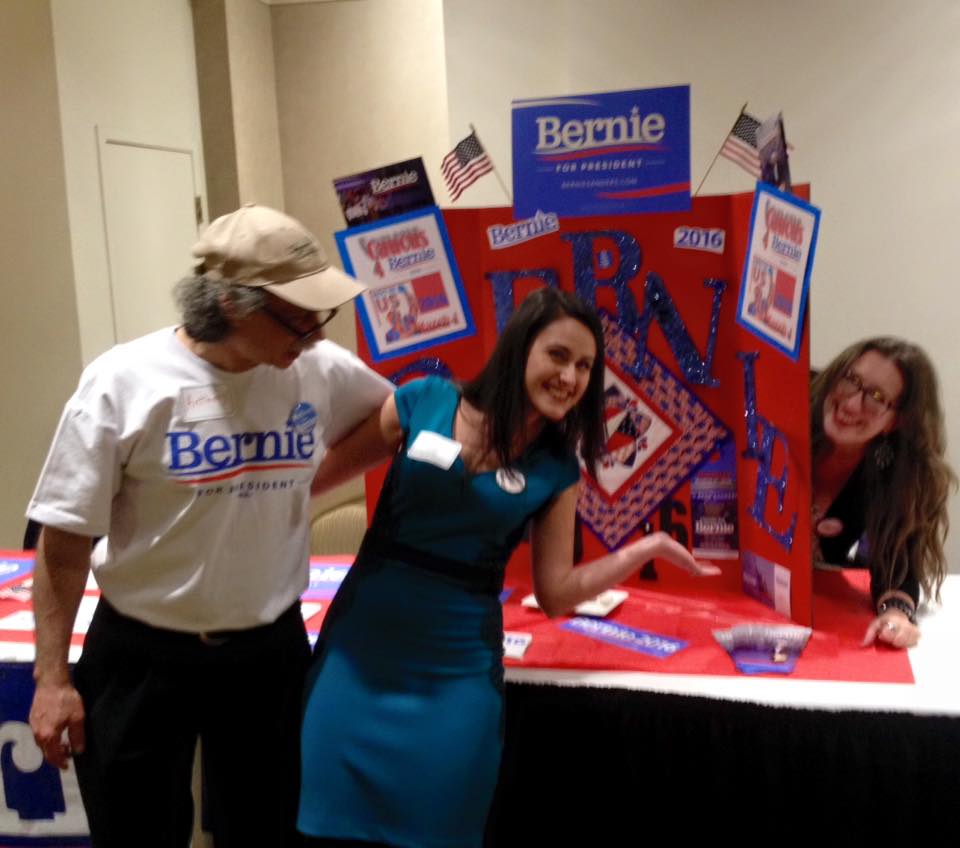 First time at the Bernie office! I couldn't do days on end like other amazing volunteers, but I helped out when I could.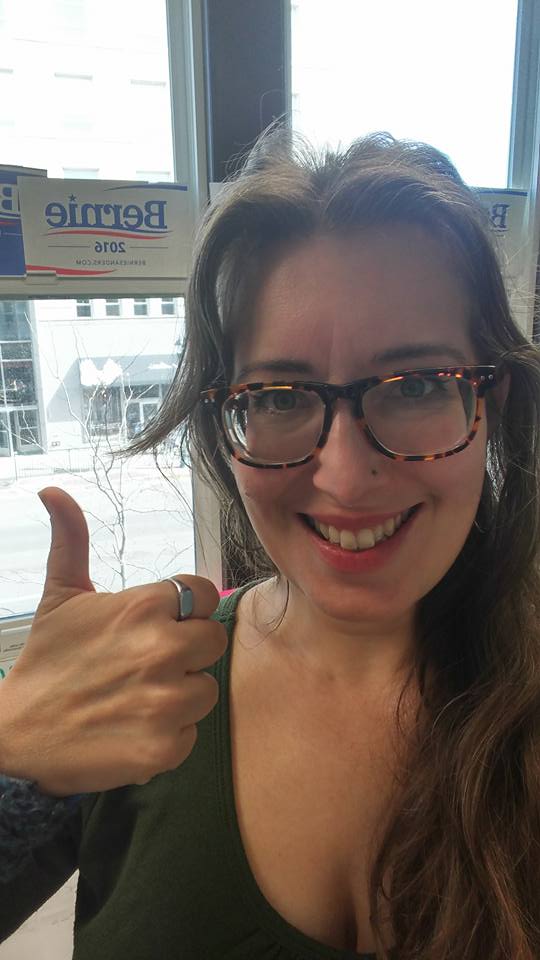 + Read More