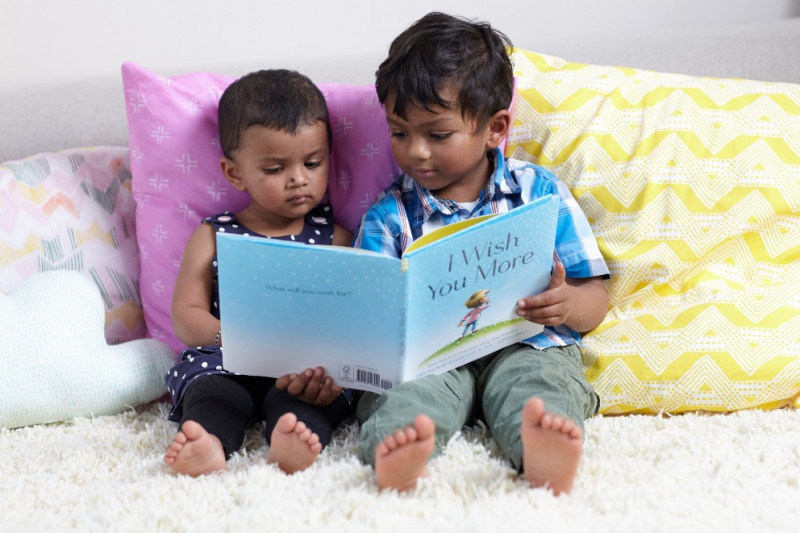 64
10
@HotDudesReading 4 Hurricane Relief
$3,155
of $5,500 goal
Raised by
64
people in 18 months
@HotDudesReading
 is teaming up with the nonprofit
First Book
 to provide new books to children affected by the recent hurricanes in Florida and Texas. 100% of funds donated to this campaign will be used to support First Book's effort to provide new books to children affected by the storms. Chronicle Books, Simon & Schuster, and other First Book publishing partners have donated 10,000 new books to this effort and we are collecting funds to cover the costs of placing these books in the hands of children across affected areas. 100% of funds donated will be used to get these books to kids in need;
every $10 donated will enable First Book to provide 18 new books to children affected by the storms (up to 10,000 books).
First Book has already distributed more than 5 million books to families affected by natural disasters, from Hurricane Katrina to Hurricane Sandy, to last year's floods in Louisiana. First Book is also listed on Charity Navigator's approved list of highly-rated organizations responding to these storms.
First Book is now supporting those working with families in affected areas and temporary shelters
--and will continue this work with schools and libraries as they open their doors--to make sure the right books and resources are placed in the right hands at the right time. 
@HotDudesReading knows books are powerful things. A new book for a child in these situations offers much more than a new learning opportunity: these books mean stories at bedtime, chances to dream about faraway places, and moments of comfort and normalcy during an otherwise challenging time.  
Books change lives, celebrate differences, and build empathy via the transformative power of reading.
Please donate now: every $10 will enable First Book to provide 18 new books to children affected by the storms. 


+ Read More
Update 2
16 months ago
Share
Hello friends! Today is #GivingTuesday and we are doing one last push to get more books to kids affected by the hurricanes via First Book. Please consider making a donation and sharing with friends! Every $10 will provide 18 new books to kids in need.
+ Read More
Update 1
17 months ago
Share
We've been getting so much feedback from teachers, librarians, and others affected by the storms. One educator in Wharton, TX wrote us to say:

"The majority of our students live below the poverty line. It is hard for some of them to understand why their favorite things were destroyed… So many of our students and community members already go without on a daily basis, and then this flood took what little they did have away". – Rebecca Aparicio, Educator at Sivells Elementary School in Wharton, TX.

While it is difficult to hear stories like this one, we also have wonderful news to share. I travelled to Houston last Saturday and personally met so many amazing educators who were affected by the storms. For example, I saw teachers line up at 5:30 in the morning to pick up new books for the children they serve... these educators were excited, they were positive, and they were focused on doing whatever needed to be done for their kids.

I've been lucky enough to work at lots of book distributions with educators over the years, but I can't think of one that made me more proud of the work we are all doing together.

Thanks so much for your support and please help us spread the word!
+ Read More
Read a Previous Update