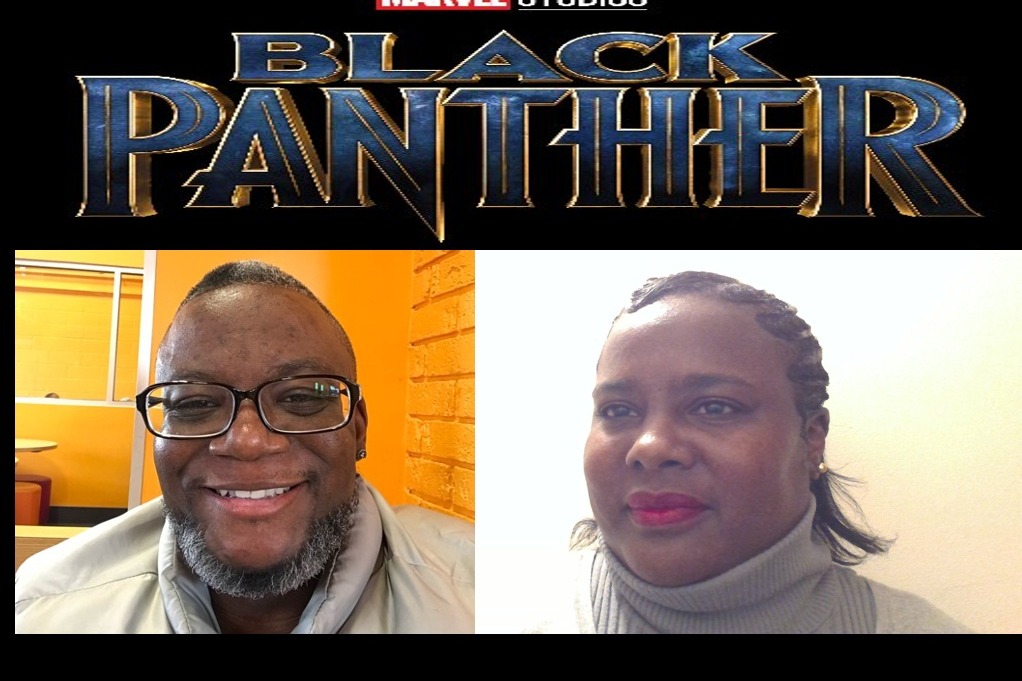 375
14
Help kids in BK see Black Panther
$10,000
of $10,000 goal
Raised by
380
people in 16 months
We are now doing the Captain Marvel Challenge.  The campaign can be supported here at this link: gf.me/u/qic2rk 



#BlackPantherChallenge  Accepted!

***UPDATE***

The screening for children in East Orange, NJ took place on Saturday March 3 at the Bow Tie South Orange Cinema at 3pm.  Several organizations joined us for this screening. They are:


Newark Girls Rock   
https://www.facebook.com/newarkgirlsrock

SHE Wins Inc. 
http://www.shewins.org

Isaiah's House
https://www.isaiahhouse.org

LionHearted legend
www.lionheartedlegend.com


Patrick F Healy Middle


Systas 4 Systas 
https://www.s4sinc.org

Ecole Louveture Elementary School 




*******************************************************
We had our first screening Saturday February 17th in Brooklyn at the Regal UA Court Street at 1 pm and decided to combine 3 of the invited groups because we had not raised enough funds at that time. We took fewer people but they still enjoyed themselves.  We will be posting pictures of the day soon. 

The following organizations attended the screening with us:

Walt Whitman Middle  School - Students & Chaperones
http://schools.nyc.gov/SchoolPortals/17/K246/default.htm 

Sierra House - Transitional residents & their kids
https://www.sierrahouse.org

Children of Promise NYC - Youth & Chaperones
https://www.cpnyc.org


Thank you everyone who has supported this campaign and a very big "Thank You" to the Brooklyn Borough President Eric Adams for supporting our campaign and helping some of Brooklyn youth attend this screening.  You are all appreciated. 

 

                                   *****************************
Walt Whitman Middle School thanking you (the supporters of this campaign) for their tickets.


Children of Promise NYC thanking the supporters
As many of you may be aware Marvel is releasing the movie "Black Panther" in February during black history month. This is the first time they are releasing a super hero film featuring a majority African American cast and that is phenomenal.  Representation is so important and it is imperative that we expose as many young people as we can to this film because they will have the chance to see positive Black images on the screen.  They will see us as kings, warriors, and heroes and not thugs and the like.  We created this campaign because we would like to take underprivileged youth in Brooklyn, NY and East Orange, NJ to see this film when it is released.  Today, going to the movies is an extremely expensive endeavor and they should not have to miss out on this opportunity simply because they don't have access to the funds.  So let's come together as a community and give our youth this day out to support this incredibly important film "Black Panther".   
Why Brooklyn and East Orange?
First, Pearl is a Brooklynite…born and raised in Flatbush and currently volunteer at a charity called Sierra House which is located in East Orange, NJ.  Anthony, who is from Atlanta currently resides in Brooklyn so we are both connected to this area.  We just decided to choose areas which we were already connected to and serving. 
Plan: We are looking to have private screenings for Brooklyn youths and their chaperones at the UA Court Street Stadium in downtown Brooklyn.  The theater for our East Orange children is yet to be determined but we plan to take East Orange youth as well as the transitional residents in the Sierra House.  We will be purchasing the group rate tickets directly from the theaters. 
We will be taking some students from my old junior high school in East Flatbush Brooklyn I.S. 246 Walt Whitman middle school and plan to make arrangements for other youth organizations in Brooklyn and East Organge who may express their interest in bringing children as well.   An inquiry has also been sent to a staff member in another institution for young girls and we are waiting to hear back from them as well.  We are still working on the exact details and will keep everyone posted.
Average Cost:
$13.00 –  each child
$17.00 – adult chaperon
$10.00 each for refreshments
Your donations will help our young kings and queens know that we came from more, that we are more, and we can be so much more than what mainstream media usually lead us to believe.
About Us:
Anthony Lockett-Larsen – Financial Administrator at NYU
Married father of two young boys...financial administrator at NYU...when he's not working, you can find Anthony curled up with a good book, singing gospel professionally, in church or spending quality time with his family 
Pearl Fields – Consultant at UNICEF, Sierra House Board President, and budding entrepreneur
When not working in administration to support herself she spends her time working on building her business start-up.  Currently, that is NubianFlix™ a new streaming service that will feature Independent works from people of the African Diaspora due to launch in beta in March 2018.  She is also the current board President of the Sierra House, a charity that assist at risk youth and homeless mothers and their children.
WebSites
www.sierrahouse.org
www.nubianflix.com
For more information please feel free to contact Pearl and Anthony at  info@nubianflix.com
Thank you in advance for your support!
+ Read More