42
6
Help Graham Nobbs
€630
of €1,000 goal
Raised by
41
people in 8 months
After an elderly British homeless man rocked up in my village, I thought I would spend some time chatting with him. After learning more of his story and 5 years of walking around Spain (he estimates he has walked over 25,000 miles over that period, living rough and struggling to get enough for the next meal and has worn out over 100 wheelie carts), my wife & I invited him back to ours for a shower, a shave, and some food. He is called Graham Kenneth Nobbs, is 69 years old, and is from Chatham, Kent. He has an ex-wife who he has lost contact with and also his siblings.  His parents have passed on. His story is a sad one, and he has resigned the rest of his days to walking the country, until the end.
My name is Ashton Corby my family and I live in Albanchez in Spain (a small village in Almeria) meeting Graham on the 4/10/2018 has changed my out look on life, we could of just walked passed, like so many people do, but we didn't. Now we want to show Graham that people do care! 
GRAHAMS STORY UPDATE!!!

Since My original post on Facebook Thursday night (4/10/2018) Graham has been so kindly taken in by a lovely couple who live in our local area, they have done a lot for him in a couple of days! His Pension is being processed, but sadly will take 3 months to do so! In the mean time we need to get Graham a passport (as his has expired), he also needs an NIE number to be able to open a bank account. I spoke to Graham this morning on the phone, he is so happy that people are helping him and he said he "feels he can start making a life again with the help and support of people that have helped over the past 5 days" . He is also very grateful for the donations that people have given. Since Graham has been staying with the British couple he has opened a lot more,and has started to talk about his life and travels. Graham has a sister he name is JOYCE NOBBS and she lives in Milton Keynes.
So now all donations will we spent: on getting Graham a passport  a NIE number (so he can open a bank account), He also need to go to the opticians has he needs glasses. His is also in desperate need of dental care, and a set of dentures as he has lost virtually all of his teeth! THAT is just the start! Once his pension starts getting paid he will be looking for a forever home in the area, so he will need furniture and home comforts (which he has been without for so long). 
My wife and I are meeting with Graham tomorrow (9/10/2018), and the lovely couple who he is staying with. We are in regular contact with the couple housing him either via phone or Facebook. 
So this week we will withdraw some of the donations, and personally help Graham  get his passport and NIE. 
I will update the page with more information as we get it.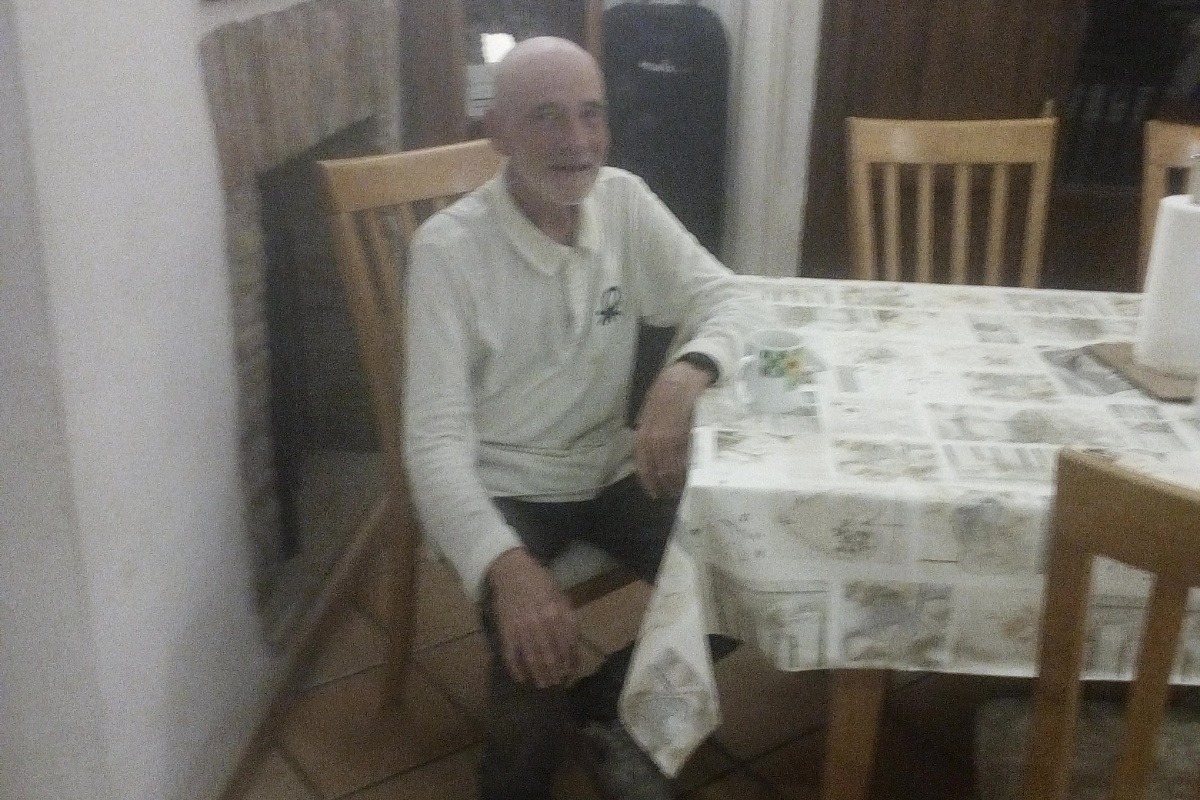 + Read More