Get Out DEM Votes
$710
of $10,000 goal
Raised by
24
people in 50 months
If you are mad as hell (or heck) about:

- income disparity hurting our country
- the low minimum wage hurting our workforce
- voting rights being stolen - mostly from DEMs
- women's rights - and health - being destroyed
- how many people are killed or injured by guns each year in the United States
- the denial of proven science, climate change, and environmental disasters in the making
- and many more issues (e.g., attacks on civil rights, LGBT rights, Social Security, Medicare, and the militarization of our police forces)

PLEASE KEEP READING >>

Hi - I'm Linda G.

In order to keep our country moving forward, we need to wake up the sleeping giant of unmotivated DEM voters before it's too late.

You see, I've been a writer for many years - mainly resumes, bios, marketing communications, and, whenever possible, humor. (I like to laugh at my own jokes and am, therefore, often my own best audience.)

But I sure wasn't laughing when I heard that "There are more Democrats than Republicans in many areas of the country, but the Democrats aren't always motivated to get out and vote." 

Since learning about that MAJOR problem, I've brainstormed several rallying cries and campaign concepts, including: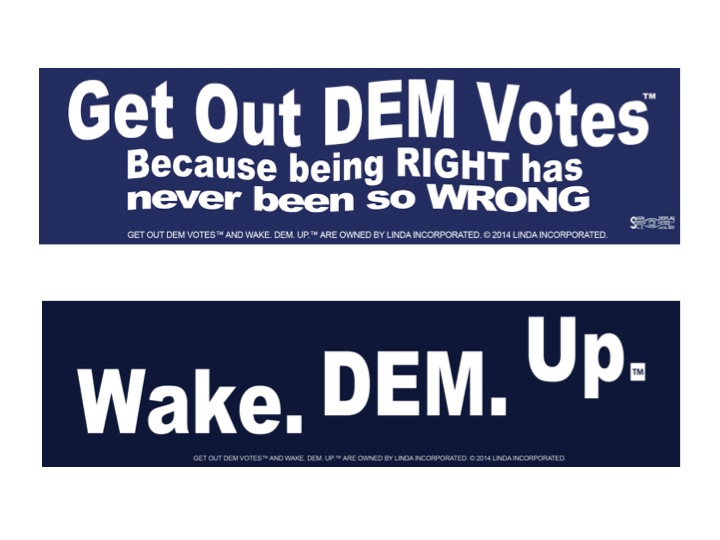 and - to beat Scott Walker, Scott Brown, and Rick Scott - a series of "Not Scott" images!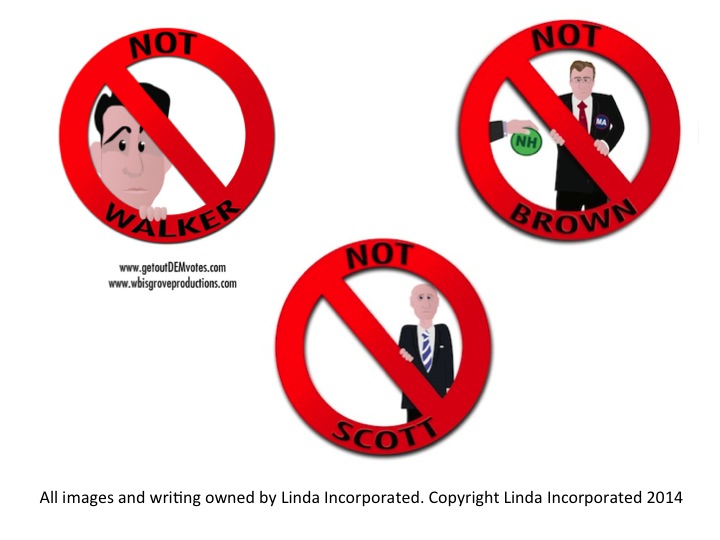 If you would like to see us continue our grassroots "writing for social justice" efforts, please make a donation. They will go towards legal, marketing, and operating costs. 

And, of course, your donations will help us:

Wake. DEM. Up.

and

Get Out DEM Votes
Because being right has never been so wrong!

Democratically yours,

Linda G.


+ Read More