Help fund
the
essentials
One donation helps many people pay for essentials like rent, food, and utilities.
Organized by GoFundMe.org
Giving to this fund means you're directly helping people across the country access essentials, like finding a hot meal or a safe place to sleep.
And because we divide your donation between recipients, your support helps many different individuals, families, and communities.



Frances M.
Read story



Hailey L.
Read story
View all fundraisers
Essentials Fund
by the numbers
1,551fundraisers
Helped
$560,023raised
Total so far
5,400donations
Received
How the Essentials Fund works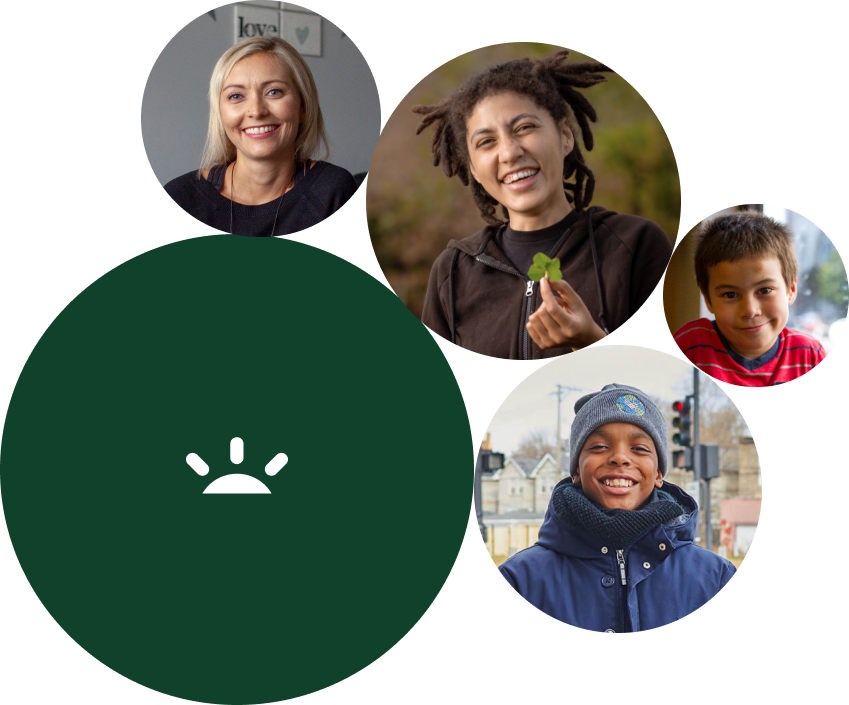 01

People start fundraisers for help with essentials like rent, food and utilities.

02

GoFundMe.org, a 501(c)(3) nonprofit, verifies eligible fundraisers.

03

Your donation gets distributed to help as many people as possible.
A powerful way to help

Donate once, help many
We make it easy to provide broad support with a single donation.

Quick and direct
We deliver funds directly to the individuals, families, and communities in need.

Donate with confidence
The GoFundMe Giving Guarantee provides a full refund for up to a year in the rare case something isn't right.

Your donation is tax-deductible
Your donation to GoFundMe.org is tax-deductible in the US.
Frequently
Asked Questions
GoFundMe.org is a 501(c)(3) public nonprofit with a mission to provide fast and effective relief to people, communities, and nonprofits. GoFundMe.org strives to eliminate the paradox of choice for donors by providing a centralized place to give, knowing that those dollars are dispersed to credible organizations and people.

Since 2017, GoFundMe.org has raised over $140 million for distribution. Given GoFundMe.org's high efficiency, $0.96 of every dollar you donate on this page goes directly to those who need them, not administrative expenses.

GoFundMe.org is an independently run nonprofit (EIN: 81-2279757), distinct from GoFundMe, the for-profit company that operates the GoFundMe fundraising platform. GoFundMe supports the operations of GoFundMe.org by sharing resources, funds, tools, and employees to raise and distribute funds in a low-cost and effective manner. GoFundMe.org operates independently and maintains its own board.

This fund helps individuals access essentials like rent, food, utilities, and more. Donations are dispersed to verified fundraisers for individuals and nonprofits that meet the charitable class as defined by the IRS. This ensures that your dollars support many people fundraising, not just one.

GoFundMe.org sources and reviews GoFundMe fundraisers where individuals are seeking help to pay for essentials like rent, utilities, food, and more. GoFundMe.org then verifies that these fundraisers meet the charitable class, that the individual's fund usage and need is clearly identifiable and matches the purpose of the Essentials Fund, and that other compliance qualifications are met.

GoFundMe.org will grant to all qualified fundraisers that they can find or that are submitted, as long as there are funds available to grant.

Once a grant is sent, GoFundMe.org will email the individual to inform them of the grant and share that it came from collective giving to the Essentials Fund. GoFundMe.org will ask the individual who received the grant to share a thank you note and request that grantee describe how the grant was used to share this with donors who make these grants possible.

Yes, donations to the Essentials Fund are tax-deductible to the extent allowed by U.S. law, since GoFundMe.org is the organizer of the fund. Once you make a donation to the Essentials Fund, your tax-deductible receipt is automatically emailed to you.

No application is needed. To be considered for a grant, a fundraiser must benefit a charitable class and align with the mission of the fund. We regularly source fundraisers that may qualify for a grant but if you know or have a fundraiser that may be eligible, you are welcome to submit it for review by clicking "Nominate a Fundraiser" on this fund page.

The amount varies and is based on the amount the fund has available to grant, and the size of the charitable class helped. For the Essentials Fund, initial grants are $201 to individual fundraisers. Nonprofit grantees can receive larger grants based on the need of their programs and the number of people they are able to help.

The Essentials Fund prioritizes helping individuals first to directly get money into the hands of those in need. However, we understand that starting a GoFundMe requires internet access and a bank account, and not everyone feels comfortable publicly seeking help. To increase access and impact, we also make grants to nonprofits supporting the same charitable class.

GoFundMe.org's review team verifies all fundraisers that receive grants to ensure that the identified individual meets the charitable class, the flow of funds is clear, and meets other qualifying criteria.

GoFundMe's Trust & Safety teams work with GoFundMe.org to vet the nonprofits it grants to. Checks include but aren't limited to being an actively registered nonprofit with IRS, that its leadership has not been flagged for any financial crimes or adverse mentions, and that its mission aligns with the purpose of our Essentials Fund. We also consider program efficiency. This is to ensure that GoFundMe.org only grants to nonprofits in good standing.
Words of support
Please donate to share words of support.