Mental Health Awareness Training For All
£10
of £5,000 goal
Raised by
1
person in 4 months
Fitness In Mind wants to educate others and raise mental health awareness across Essex!What Are Our Aims
With the funds we raise we hope to run as many FREE Mental Health awareness courses as possible and offer them to grass roots sports clubs and social activity groups throughout Essex to train their coaches and leaders in mental health awareness, giving everyone the tools to improve their users wellbeing, make their environment a safe place that reinforces mental wellbeing and makes their group more accessible to everyone.
With the current goal of £5000 we have predict that we can run a minimum of 10 course of 15 people but we will be looking at stretching the costs and saving money where possible so we can to lay on more courses
Not only this but we will use the funds raise to convince other funding bodies such as the local government to match fund DOUBLING the amount of courses we can run so the more we raise the more impact we can make!
Why Should I Care?
With the rise of social media and mental health awareness there is a lot of stigma and even fear mongering around mental health, this has been escalated by the frequent reminded of all the negative impacts mental health can have on someones life but...
What if we can break down the barriers and stigmas around this?
What if we can give you the confidence to be able to approach a friend, college or loved one? 
What if we can give you the tools to better understand your own mental wellbeing to improve YOUR quality of life?
What if what you learn can save someones life with the littlest of effort?
How Can I Help?
There are tons of ways you can help and heres how!
Donations:
 Firstly there are your donations and no donation is to small! want to donate the value of an entire course to your club of choice? Then donate and drop us a message with your request.
Share: 
On facebook, twitter, instagram or tell your friends by word of mouth. As they say "sharing is caring" ;) 
In Kind:
got a venue we can use to run a course or two and would like to donate the space to help reduce the costs? Just drop us a message. We would love to hear from you.
All donations that are not anonymous will be immortalised on our thank you wall that we will create to go on our website!
When Will It Happen?
We plan to start as soon as possible! because why wait?!
As soon as we raise enough funds we plan to roll out courses so if we hit the target tomorrow! we will be looking at starting from the 1st of April! (No Joke!)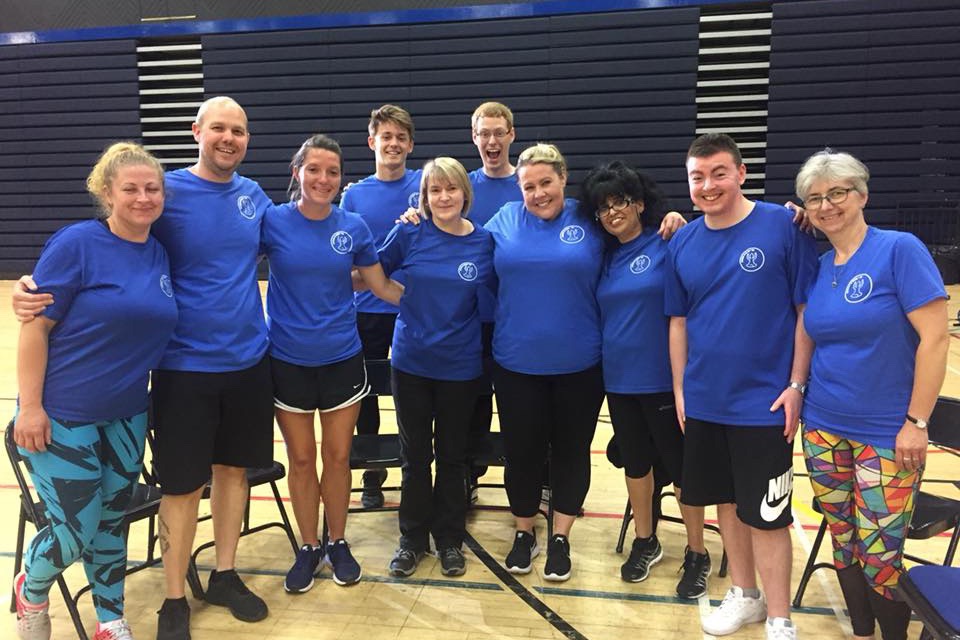 So Who Are Fitness In Mind?
Fitness in Mind is an multi-award winning Mental Health CIC based in Essex
Over the past 5 years we have created and delivered ground breaking FREE physical activity programmes designed to help people improve peoples mental well-being through physical and social activity.
With this data and heaps of positive feedback we have created a revolutionary new and easy way for others to learn and understand mental health, how it effects us all and most importantly what we can do to help others and ourselves to ensure our wellbeing is as healthy as possible.
What Makes Us Unique?
We have a huge amount of passion for improving wellbeing.
Over the years FIM have worked in partnership with some amazing organisations such as sports centres, local and county councils and even sports NGBs .
Our proudest moments are working groups like EPUT and the Samaritans.
By by using our passion for caring about others over the last 3 years we have prevented 6 suicides and got numerous people back in to work and of course countless number of peoples back into sport and physical activity so they are able to continue their own wellbeing journey.
If you love what we do and want to no more then please feel free to check out our social media @fitnessinminuk and or to visit our website
click here
Thank you for taking the time to read about our project and we look forward to see all your wonderful support!
+ Read More