Feeding Canada 2018 Holiday Season!
$2,278
of $2,500 goal
Raised by
36
people in 4 months
We are a group of indigenous youth living in and around Toronto, coming together to support our northern neighbours who are living in third world living conditions. As a group, we feel moved by the ongoing crises that is happening in our very own country that isn't being addressed enough and have decided to take action.
The cost of living in most northern communities is 3-7 times higher the cost than anywhere else in North America. The indigenous population is getting paid 1/3 of the settlers who have been placed in their communities and they are not given the equal opportunity to get jobs. 
60% of children live in food insecure homes.
75% of insecure food living children regularly skip meals.
25% of northern pre schoolers are severely food insecure.
The suicide rates are up to 10x the national average with the majority being youth as young at 9 years old!
This is a NATIONAL CRISIS.
With the high costs of living children aren't only going to bed hungry, they are suffering from malnutrition which effects every part of a childs life. 
By donating you are helping families, food banks and elementary schools get the supplies they deserve and have the opportunity to thrive. 
We know this is a band-aid solution but every bit makes a difference and this is ours. 
Thank you for your support in helping us help our northern Indigenous families. 
<3
Logo by:  Sarah Whalen-Lunn Art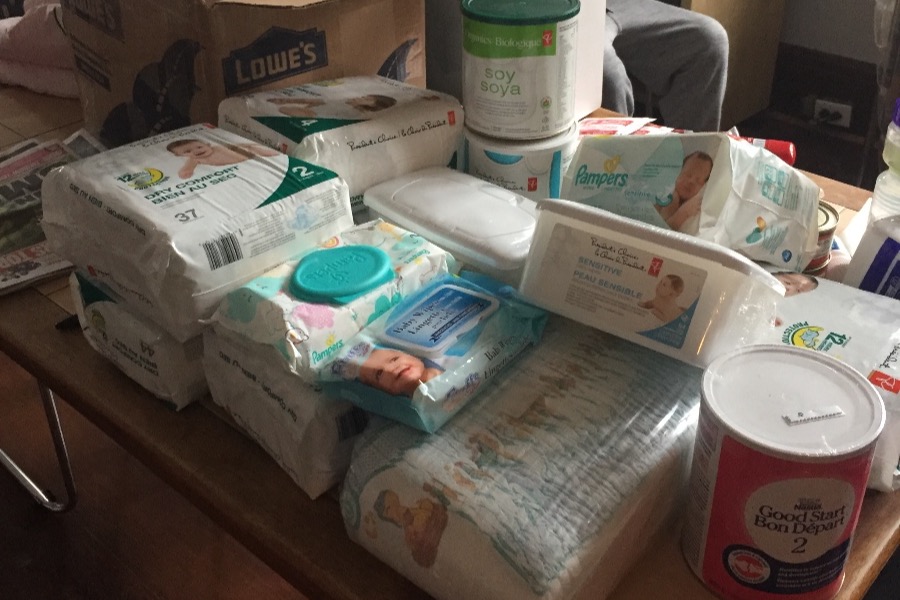 + Read More