Help Amy advocate TBI awareness
If you are not familiar with my story, I took a fall on ice in February 2014, landing full-force on the back of my skull.
I suffered a mild Traumatic Brain Injury (TBI)
, and in an instant my world changed. I began contributing to the Huffington Post a year later, writing about TBI to shed light on a topic that is often misunderstood and down-played, yet affects someone in the United States every 13 seconds.
In addition to local awareness, in March I headed to Washington DC for Brain Injury Awareness Day at the Capitol, and spoke at local support groups and TBI rehab facilities in the area. As I am sure you are aware,
these groups have no budget
for speakers, and most attendees don't have money to purchase a copy of my book.
(pictured with MN Senator Al Franken during Brain Injury Awareness Day at the Capitol last year).
I am starting to plan my next Advocacy trip to California, Arizone, and New Mexico during June/July where I will speaking to support groups, and student bodies.
This is where you come in!
I am asking for your help in sponsoring my trip and in spreading awareness of this often-invisible injury.
Every amount helps, and will be greatly appreciated! Money raised will help with travel costs, as well as allow me to donate books and TBI awareness bracelets to attendees of these groups, who may not otherwise be able to afford them.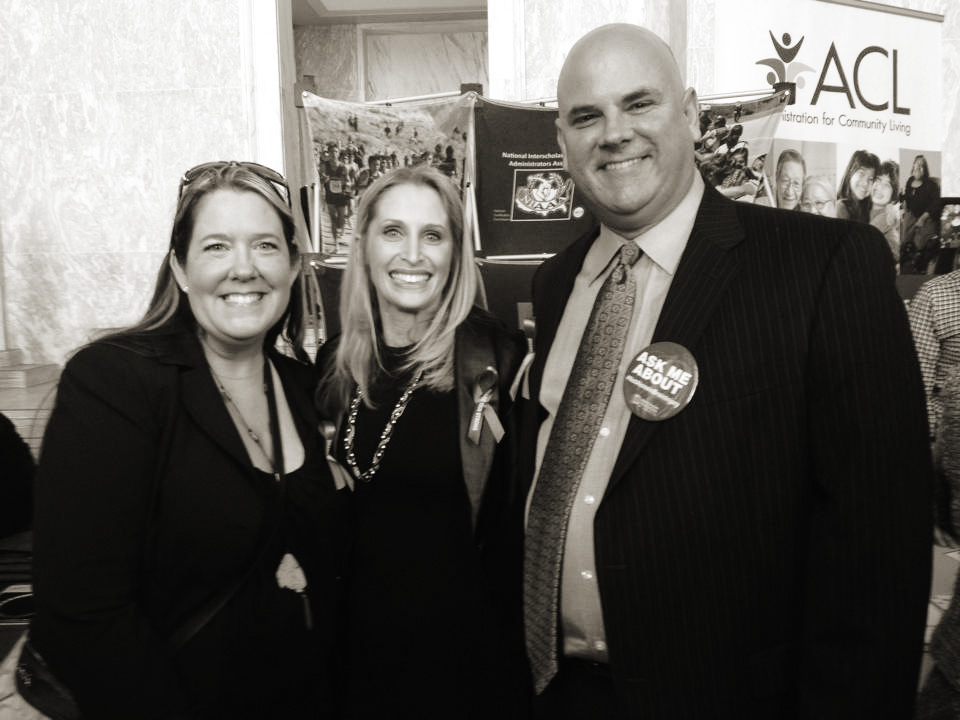 (pictured in DC last year with fellow survivors Stephanie Freeman & Paul Bosworth)
Some of the places I will be speaking/appearing in the Minneapolis area include
: 
* Numerous Rotary Groups
* Minneapolis Women's Club
* Mississippi Market
* Courage Kenny Rehab Center
* VA hospital
* North Star Therapy Animals Group
* BIAMN
* WCCO radio
* 950 AM radio
I am also seeking corporate sponsors,
if you are interested in learning more about becoming a sponsor please visit:
http://facesoftbi.com/sponsorship/
Sherrie Fernandez-Williams 
Organizer