Support the Work Being Done by Alliance4Israel
Less than two years ago, 
Melissa Landa, Zachary Lewis, and Steve Gerzof started Alliance for Israel.  Having established itself as a bold and fearless grassroots pro-Israel organization --  the first of its kind-- Alliance for Israel is now in the final stages of obtaining its 501(c) (3) non-profit status. And we are asking for your help to cover the costs.
We believe that anti-Israel propaganda should and must be confronted regardless of where it occurs because ignoring the lies and misinformation contributes to their proliferation, and because ignoring the lies sets a poor example for our children. We also believe that the American Jewish community needs to establish a feeling of collective responsibility for its future, and that a grassroots approach to the anti-Israel landscape that confronts us is the best way to achieve that goal.
And we have helped to do just that.
In a short time
, we have held an educational symposium on BDS at George Washington University, hosted a webinar on Black-Jewish relations, hosted a workshop on Mizrahi Jews with Hen Mazzig at the National Museum of Jewish Military History, and given a presentation at the annual conference of the Association for the Study of the Middle East and Africa.  In that time, we have published
I is for Israel
  - a book for children - and
"The Myth of Israeli Apartheid"
  - an academic special report published  by Segal Press,  more than ten opinion pieces in
The Algemeiner
 , the
Philadelphia Jewish Voice
 ,  and in our
Times of Israel blog
 and have been featured on
WTOP news
 ,
ABC news
 , in the
Washington Jewish Week
 , and in
Bethesda Magazine.
We have created Regional Response Teams across the country, which have worked successfully to cancel three hateful antisemitic events, protest an antisemitic film, and confront antisemitic speakers including Linda Sarsour, Marc Lamont Hill, Roger Waters, and Phyllis Bennis.


We are ready and willing to continue our efforts, but we cannot do it without your support. Will you help us to continue this important work?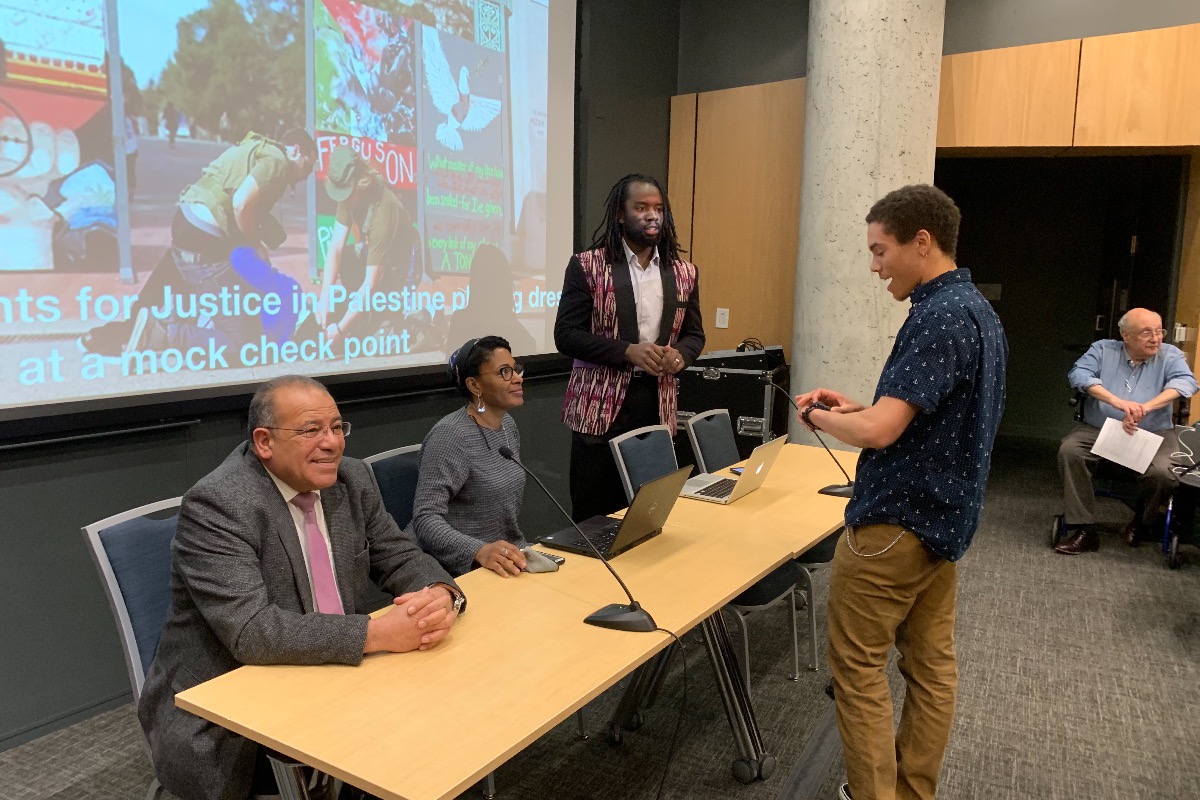 Inaugural Symposium
George Washington University


Showing Zionist pride with Boston IAC after confronting Linda Sarsour, Marc Lamont- Hill, and Roger Waters at UMass, Amherst



Hen Mazzig speaks about the Mizrahi Jews of Israel at the National Museum of Jewish Military History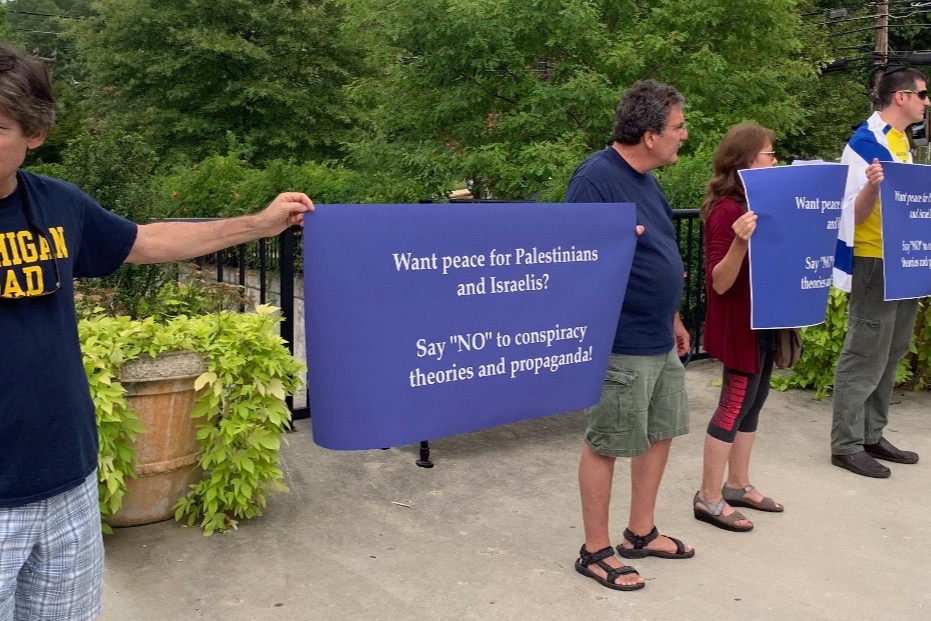 Protesting the antisemitic film, "Occupation of the American Mind" in Takoma Park, Maryland
Become the first supporter
Your donation matters
Organizer
Melissa Landa
Organizer
Rockville, MD