Michael Martins kids family fund
Michael age 31 earned his heavenly wings. Friday Aug 3rd. Surrounded by his family. He has two small children of his own sawyer and damon in which this is being raised for. He was also taking care of the girl he was with and her two kids the year preceding his death.
Michael had been fighting cancer for a few years. It started as rectal cancer. We all thought his fight was won because christmas of 2016 he rang the bell cancer free. But little did we know the doctors missed the cancer spreading. The rectal cancer spread to his lungs and was fast progressing, but he never let it slow him down. He never complained. He was a fighter from the start. In november of 2017 he found out the cancer spread to his lungs and it was terminal. He wanted to live the last of what he had working, and most importantly spending as much time with his kids as possible. He was an amazing dad. He never missed his time with his kids and he worked all the way through his battle. 
He was experiencing extreme headaches but since he had been to the cancer center of america it showed the cancer was only in the lungs so he just thought it was from the lung cancer. In june he started experiencing alot of symptoms and june 21st the worst we feared happened. The cancer spread again but to his brain. He had two tumors. One was able to be operated on the other was not.  He was devastated because he had to stop working and to know it spread again and he wasnt going to have alot of time left with his family it truely tore him to peices. But he never gave up. He had the surgery on the large tumor. And another surgery to follow with gamma knife radiation in the two weeks to follow. But the tumor that was in the tent of the brain stem grew and was pushing agaisnt his brainstem when he arrived for the radiation, but it didnt touch the brainstem two weeks prior.. They still did the radiation but they didnt know if it was going to work in time. They had to do an intensive 4 hour gamma knife radiation on him instead of the 2 hour one they planned.  From that point he had three weeks left with us. Three amazing weeks.  But the medical bills added up, bills added up, all he wanted was to return to work and be with his kids and family. The day before he passed he actually went to his work and told them he wanted to go back even though he was weak he was so driven. He was supposed to start back to work on monday.But god had other plans and michael is now pain-free. 
Michael was so strong and had a heart of gold. He helped everyone he could and he did alot more then that. He had an impact on everyone he touched. Hes an inspiration to all of us. Hes so well known for his smile. It lighted up the room. Michael worried so much about others, but he hardly complained of all he went through. He put on a great fight. He would work 18 hours every day to make sure he was bringing in the money and never complained. He wanted everything paid off and money for his family. His strive was remarkable!
From the time michael was diagnosed with brain cancer he had 6 weeks left with us. He worked up until this point.  And even though he was so sick he felt he needed to return to work because he needed to make sure his family was okay. Even if that ment he was weak and in alot of pain. He wanted to do whatever it took. But his death was very sudden. It was a shock to us all. 
As you know it is not cheap for a proper funeral and regular bills and medical bills in which his family will be taking care of. As well as having money for his family to make sure they were okay ,which is why the go fund me has been created for sawyer and damon under the family fund he had set up. Any  help in helping his family make sure his wishes are fulfilled to the fullest with what he wanted with his impending death so that his boys are still taken care of most importantly would be greatly appreciated.  His boys were his inspiration to keep fighting like he did. And he put up on heck of a fight. ♡
Michaels wishes were to be cremated and for eveyone in his family to get an orb ball made out of his ashes. So we could always have him with us in spirit and so he could see all the places we went.  Michael had a few tasks he wasnt able to fufill but we want to make sure his bucket list is fufilled so we are going to finish it for him.
Any help would be greatly appreciated. Lets all get together and help michael succeed in finishing what he had started since his life was so tragically taken from his family, his kids, his friends and especially himself.
My goal behind raising money for him is for his two boys. Sawyer and damon. I promised my brother i would do this for him.  And i wont give up his fight. Now that god called him home, im going to make sure his wishes are fulfilled the best way i can. And that is to make sure his boys have money to get what they ever may need. The donations are being set up in the account michael wanted and will directly go there. 
He will be forever missed
Thank you for all of your support we greatly appreciate it.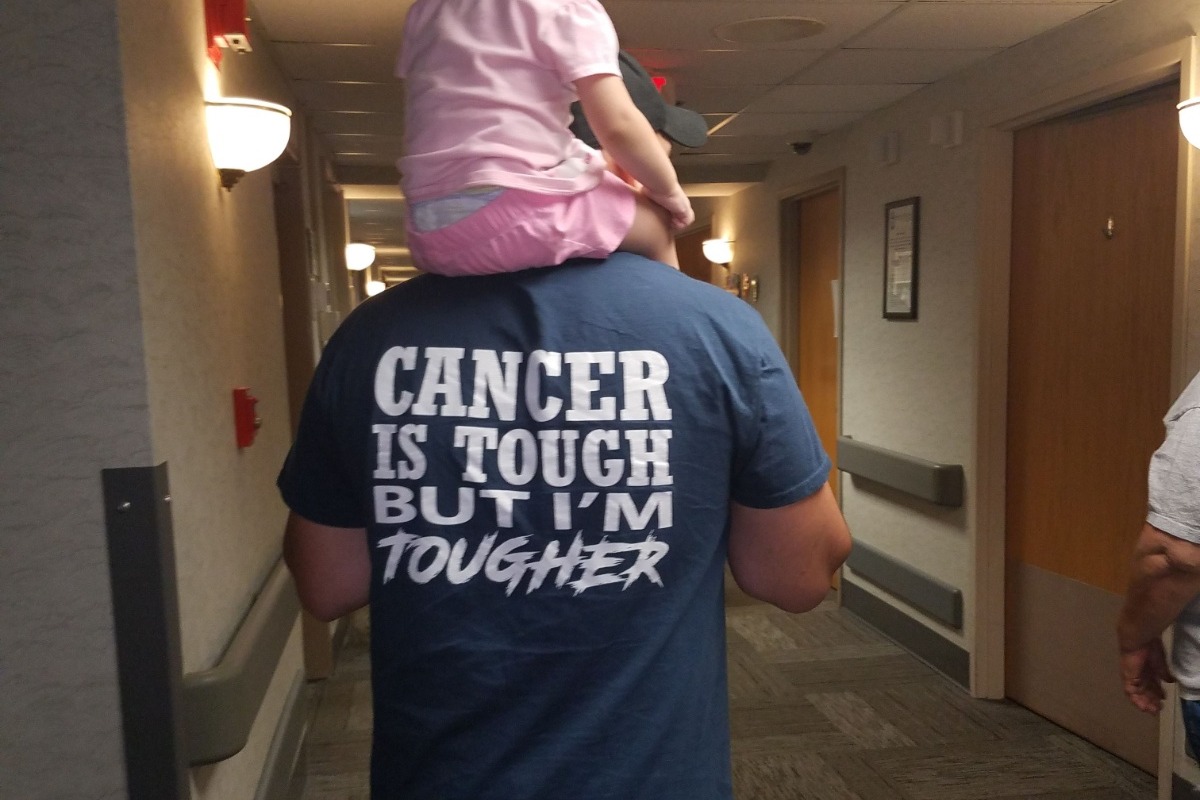 Organizer and beneficiary
#1 fundraising platform

More people start fundraisers on GoFundMe than on any other platform. Learn more

GoFundMe Guarantee

In the rare case something isn't right, we will work with you to determine if misuse occurred. Learn more

Expert advice

Contact us with your questions and we'll answer, day or night. Learn more