FRIENDS AGAINST DOMESTIC VIOLENCE
TOGETHER WE CAN BREAK THE SILENCE...AND HELP BREAK THE CYCLE OF DOMESTIC VIOLENCE.When we empower a battered woman to break free from the cycle of domestic violence...we empower a community to break the silence and say NO MORE. Please consider making a donation that will directly change the lives of women who truly need our support.THE SEED OF HOPE: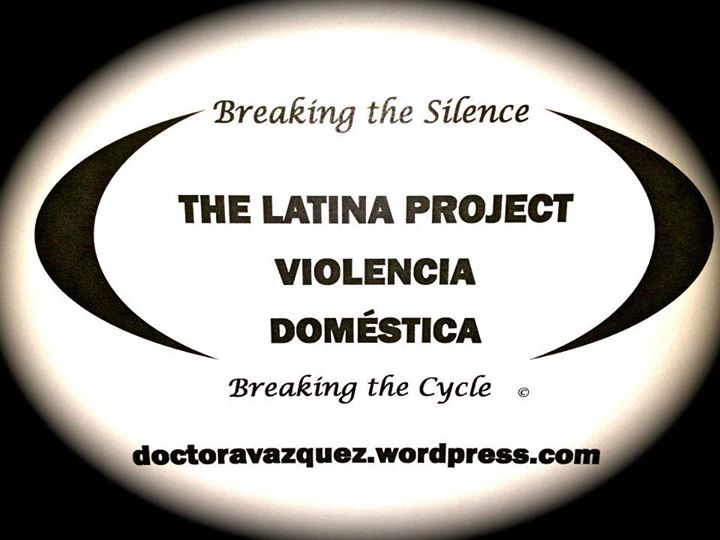 Last year, Doctora Vazquez was on a mission to raise awareness against Domestic Violence. In commemoration of her mother Maria who was a victim of domestic violence, this advocacy researcher sought a way to plant seeds for social change in the Latino community.
In August 2012, with the help of her dear friend Loida, Albert her husband, and a modest sum of donations that she received from family, friends, and co-workers, Vilma set out to make a difference in a rural town that reminded her so much of her mom's small town in Puerto Rico. Her goal was to start a small research project that would help her explore this issue further. She didn't expect anyone to come to the workshop...who was going to openingly admit that they were a victim of domestic violence?!
The moment Vilma stepped into the small elementary classroom, she realized that she was not alone. Maria's daughter had attracted over 50 battered women to attend this workshop. In that instant, she knew she had to fine-tune her advocacy research lens. After conducting and recording a large group forum discussion , several small focus group interviews and over 30 one-to-one interviews, Vilma went home with a pile of notes, pictures, and most of all...a huge desire to come back and help these women.
TODAY VILMA IS EXCITED ABOUT WHAT IS TO COME...With the generous support of several charitable organizations like the Juan Pablo Duarte Foundation and Social Changers without Borders, Dr. Vazquez has been able to set a course for a second year of research and technical support for a small group of battered Latinas in the Dominican Republic.She will be able to directly help 10 of the 2012 research participants. These women will become part of a Self Help Group (SHG) that will create a School Uniform Cooperative. This economic empowerment project will enable and equip the domestic violence survivors to sew and sell school uniforms in and outside of their small town of Bonao, DR.
The goal is to ultimately release the women from the oppressive and economic hold of their abusive husbands/ domestic partners. Research findings from the 2012 study showed that many of the women selflessly remained with their abusers... so that their children could at least have a better chance of attending school. Since the men are the sole financial providers of the home, the women struggle to purchase the costly school uniforms that their children need to attend school. This summer, our direct technical and economic support will drastically empower ten out of the fifty women to develop a school uniform micro-enterprise. Consequently, the battered women will gain the economic leverage they need to provide their children, and ultimately their community, with a vital educational resource and opportunity.
Necessary materials will include:
-10 Sewing Machines
-Fabric for the school uniforms
-Miscellaneous sewing materials (e.g., thread, scissors, templates)
-Stipend for certified seamstresses to conduct workshops over the course of 5 days
-Overhead babysitting costs for the research participants young children
CERTIFIED TRAINING & APPRENTICESHIP
Research-proven methods on effective practices and training will help shape the direction of this community-based project. The women will receive certified training from a team of seamstresses in the field and they will receive support from local merchants to sell and promote the women's school uniforms. Proceeds from additional fundraising events will also help to fund an apprentice program wherein the study participants will "reach one:and teach one". The ultimate goal is to replicate findings from this study in other Latino communities where women face the struggle of domestic violence within their rural or small urban settings.
HOW CAN YOU HELP?
TOGETHER...we can all encourage a culture of positive social change for the survivors of domestic violence in this Latino community. Please ask yourself what you can do or contribute to this cause. Please consider making a donation to this worthy cause.
When we empower a woman...we empower a community. FOR MORE INFORMATION CONTACT:
Dr. Vilma Caban-Vazquez
Fundraising Coordinator & Executive Board Member
Social Changers without Borders, Inc.
[email redacted](914) [phone redacted] (EST)
Organizer