Un futuro per il Villaggio Santhie Mbaye Sy
Emergenza alimentare dovuta al COVID-19 in Senegal & Costruzione del pollaio 
Come tutti sappiamo, il Covid-19 ha scatenato una pandemia globale. Abbiamo imparato che solo se rimaniamo insieme possiamo superare momenti difficili come questi.
Santhie Mbaye Sy
è un villaggio in Senegal composto da 330 persone, i cui mezzi di sopravvivenza sono l'agricoltura e la pastorizia.
A causa di Covid-19 e dell'isolamento sociale obbligatorio, le persone di Santhie Mbaye Sy non possono svolgere le loro abituali attività lavorative. Di conseguenza,
le loro scorte di cibo stanno per finire
.
La Missione Cattolica dei Padri Scolopi lavora con questa comunità dal 2013 per migliorare la loro qualità di vita attraverso diversi programmi: distribuzione di cibo, agricoltura, costruzione di un pozzo per avere acqua sicura, ecc.
A questo scopo, l'
Associazione Rotaract Golfo del Tigullio
ha deciso di sostenere la Missione dei Padri Scolopi raccogliendo denaro al fine di fornire prodotti di base non deperibili per combattere l'attuale situazione durante il periodo di isolamento e permettere alla popolazione del villaggio di sopravvivere alla carestia causata dal coronavirus.
Pertanto, vi chiediamo per favore di aiutarci:
il nostro obiettivo è di raccogliere 2.100,00 euro
, i quali saranno integralmente utilizzati per l'acquisto di generi alimentari e l'inizio della costruzione di una struttura adibita a pollaio e piccola generazione di energia grazie ad alcuni pannelli solari. Inoltre, spendendo direttamente il denaro presso i pochi commercianti locali,
anche la più piccola donazione varrà il doppio per il circolo virtuoso in cui sarà inserita
.
Qualsiasi piccolo aiuto da parte vostra farà la differenza.
Tutto il denaro ricevuto andrà direttamente ad aiutare questa comunità locale
e non mancherà da parte nostra illustrare l'uso con foto e messaggi arrivati direttamente da Santhie Mbaye Sy.
Se restiamo insieme, vinceremo insieme.
Con affetto, il Consiglio del Rotaract Golfo del TigullioGiacomo, Alice, Alessio, Alice & Beatriz
Per maggiori informazioni, non esitate a contattarci ai seguenti recapiti:
Cellulare
: 0039 351 92 94 404
E-mail
: [email redacted]
Pagina Facebook
:
https://www.facebook.com/RotaractGolfodelTigullio/
Nota
:
Per le donazioni superiori a 15,00€ il Rotaract Golfo del Tigullio invierà un piccolo Gadget di ringraziamneto direttamente a casa tua!
_______________________________________________________________________________
Food Emergency due to COVID-19 in Senegal & Construction of a chicken coop
As we all know the Covid-19 is a global pandemic.
During these hard times, we learned that we are all together in this, which means that only if we remain together we can defeat it
The Village
Santhie Mbaye Sy
in Senegal is struggling with
starvation
.
This community is composed of 330 people, whose means of living are agriculture and sheepherding.
Due to Covid-19 and the mandatory social isolation, people from Santhie Mbaye Sy cannot carry out their usual working activities.
Consequently,
their food stock is about to end
.
The Catholic Mission of the Piarist Fathers has been working with this community since 2013 to improve their quality of life through different programs: food distribution, training in agriculture, building a well to have safe water, etc.
To this end, the
Association Rotaract Golfo del Tigullio
decided to support the Piarist Fathers' Mission to gather money to supply non-perishable basic commodities during the isolation period to fight back the current starvation and surviving.
Therefore, we ask you to please help us:
our goal is to collect € 2,100.00
, which will be used in full for the purchase of food and the construction of a structure used as a chicken coop and small generation of energy, thanks to some solar panels. Furthermore, by spending the money directly at the few local merchants,
even the smallest donation will be worth double for the virtuous circle in which it will be inserted
.
Any little help from you will make a difference.
All the money received will go directly to help this local community
and we will not fail to illustrate the use with photos and messages arrived directly from Santhie Mbaye Sy.
If we stay together, we will win together.
With love, the Council of Rotaract Golfo del TigullioGiacomo, Alice, Alessio, Alice & Beatriz
For more information, do not hesitate to contact us at the following numbers:
Mobile: 0039 351 92 94 404
E-mail: [email redacted]
Facebook page:
https://www.facebook.com/RotaractGolfodelTigullio/
Note
:
For donations over € 15.00 the Rotaract Golfo del Tigullio will send a small "thank you gadget" directly to your home!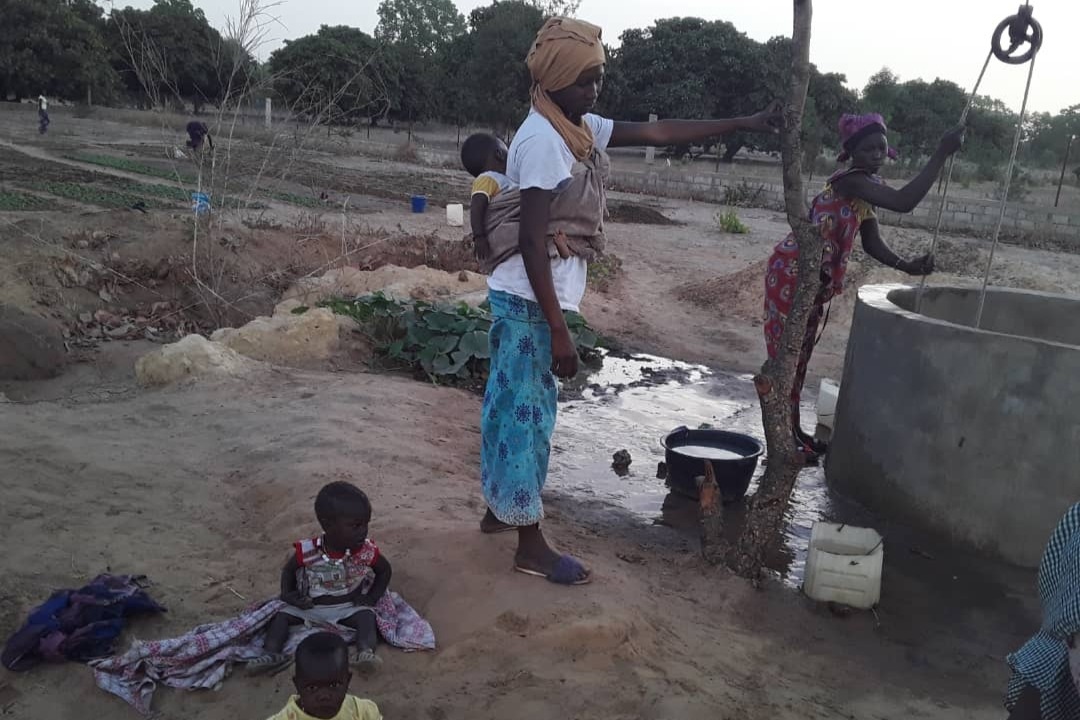 Organizer
Rotaract Golfo Del Tigullio