Hey Gofundme users!
For those that are not aware of who we our and our project mission, we are a group of undergrad students from California Polytechnic State University who are working to develop and implement a solar powered cook stove in Uganda this summer. Our sponsor, Peter Schwartz, is a professor in the Physics department at Cal Poly and has been working with students to develop these third-world cook stove technologies for several years. He and our non-profit organization partener AidAfrica are sending four of us to Uganda this summer in order to install these stoves in different villages. Two seperate grants for $5,000 have been awarded to us to help pay for the trip this summer but do not fully cover the expenses. We are reaching out to you to ask for your help in covering the remaining expenses for our trip to Uganda. 
Our design:
Our stove is designed to use a low powered (100W) photovoltaic panel to power an electrical stove that is insulated with readily available agricultural byproducts such as haye or rice hulls. The objective of our design is to keep costs as low as possible and making the stove easy to use and assemble. Ideally, these stoves will be able to be set up in third world countries and replace the harmful, less efficient method of the three stone oven that is currently being used. 
Our project's importance: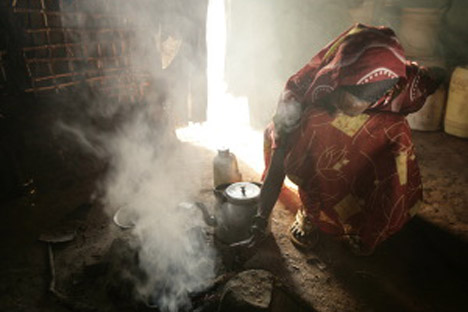 According to the World Health Organization, "Over 4 million people die prematurely from illness attributable to the household air pollution from cooking with solid fuels" which is more than three times the global fatality rate of AIDS. This highlights an incredible problem that many families in developing countries around the world are experiencing first hand. There are too many people using inefficient cooking mechanisms leading to a myriad of health problems from smoke inhalation due to cooking with open fires in their homes. Technologic solutions such as solar cooking may be an innovative and appropriate way to eliminate indoor cooking related deaths. Also bringing global awareness to this issue is crucial; while many are aware of the AIDS epidemic, many are unaware of the negative health impact of indoor cooking.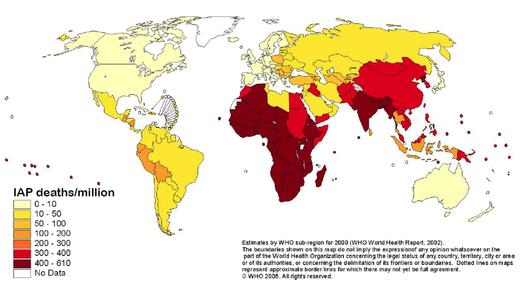 This graph depicts the countries which are most negatively impacted by the effects of indoor cooking pollution. As depicted, the issue of indoor air pollution is a vast world problem which gives a large potential market for the spread of our PVE Solar Cooking Technology.
Who we are:
As mentioned before there are four Cal Poly students that will be traveling to Uganda this summer. Chris O'Day and Omar Arriaga are both fourth year engineering students that are working on a mechanical engineering senior project with Peter Schwartz. For the past two quarters Omar and Chris have been researching, designing, and testing a prototype to implement in Uganda. Omar, an electrical engineer, has developed the electrical system used by their prototype that controls temperature and logs temperature data. Chris, a mechanical engineering student, has done heat transfer analysis on the prototype and helped with the overall design of their prototype. 
Madison Fleming is a third year Industrial Technologies major at Cal Poly and worked closely with Peter Schwartz in his applied technologies class. She worked on a protoype of the cooker for her class project and has continued to work with Peter after the class as well. To see more detail about her class project click
here
.
Ian Stone is a first year Physics major who is doing research for Peter Schwartz this summer. He has researched air quality measurement devices and will implement these with our stoves in order to gather air quality data to see if our stoves are making a difference.
Trip to Uganda:
From July 12th to August 10th, Chris, Omar, Madi, and Ian will travel to Uganda and meet up with Peter Keller of 
AidAfrica
 to implement their solar cook stove ovens in villages around the country. AidAfrica is a non-profit organization that has agreed to accompany the four students on their trip. Peter Keller, the representative from AidAfrica, has been building clay brick stoves in Uganda to support the same cause. The students will volunteer with him as well as implement their design into the villages.
For you to fully understand what you are donating money to, we have set up a table of extra expenses that are being paid for out of pocket. The grants we have received are going to cover a donation to Aid Africa as well as parts of the airfare. The remainder of the expenses are listed below.
As students, we all are giving up internship and job opportunities over the summer to partake in this once in a lifetime experience. We cannot afford to pay these expenses out of pocket and really need your help! With just a small donation you can send us on our way to Uganda for a trip that will not only change our lives, but change the lives of others. Giving us first hand experience and feedback to our design will give us an idea of how we can perfect it and offer an alternative cooking method that will replace an outdated, harmful method for good. Thank you so much for your time and compassion! We appreciate it more than you know.
Personal messages from the students:
Hi I'm Maddi! I am a second year Industrial Technology student. I care most about people and the earth which explains my deep investment in this solar cookstoves project as a way to protect both of things that I keep dear to my heart! I am always up for an adventure and I'm hoping that our journey to Uganda is my most enriching journey thus far. Anything you can contribute is so appreciated. Cheers!
Organizer
Chris O'Day 
Organizer
San Luis Obispo, CA