Hackathon for Transgender Empowerment
Research shows that transgender people are unemployed at 2x the national rate""4x for transgender people of color; have incomes of less than $10,00 a year; experience homelessness at 2x the rate of non-trans people; and suffer overwhelming discrimination when it comes to accessing adequate healthcare and legal services. This problem not only affects transgender adults but trans and gender nonconforming youth as well. A necessary step in addressing anti-transgender bias is to create technology that socially empowers transgender individuals. Imagine if there existed a mobile phone app that helps individuals find trans friendly doctors or an app that profiles safe space job opportunities for trans people across the country?
Trans*H4CK is a space in which to turn these possibilities into reality.
Over the course of 48-hours, developers, designers, activists, community members, youth and entrepreneurs invested in the betterment of the lives of trans and gender nonconforming people, will share ideas and create apps, websites and products that provide solutions in challenging anti-transgender discrimination.
Money raised will be used for space rental, travel sponsorships for out of town participants, payment for guest speakers and prizes.
ABOUT THE ORGANIZER: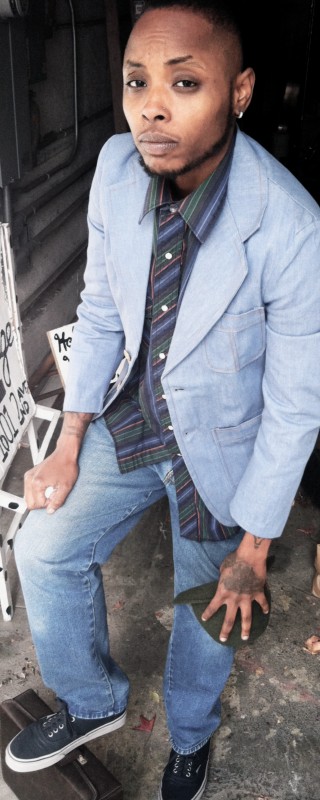 Dr. Kortney Ryan Ziegler is an Oakland, CA based artist, scholar and entrepreneur. He is the first person to hold the Ph.D of African American Studies from Northwestern University. He is the director of "STILL BLACK: a portrait of black transmen," a groundbreaking documentary that profiles the lives black transgender men. Dr. Ziegler is also a writer and self-publishes a collection of essays on his GLAAD Media Award nominated blog,
blac (k) ademic
.
So far in 2013, Dr. Ziegler was named one of the Top 40 Under 40 LGBT Activists by The Advocate Magazine, was listed on the inaugural Trans 100 list, was awarded The 2013 Authentic Life Award from Transgender Law Center and is the recipient of the Outstanding Service Award from the Esteem Awards. Currently, Dr. Ziegler is building the capacity of Who We Know, a social enterprise centered on economic empowerment for transgender people through entrepreneurship, with Trans*H4CK its first public event.

Organizer