The Big Step is a campaign formed and run people with lived experience of gambling harms. We are calling for an end to gambling advertising and sponsorship in football.
We are a part of Gambling with Lives , a charity set up by bereaved families of people who took their own life as a direct result of their gambling addiction.
- There are an estimated 
250-650 gambling related suicides every year Source 


- There are an estimated
5 million 
people affected by gambling related harm in the UK according to YouGov 
Source
- 
There are 
55,000 
children addicted to gambling in the UK
Source


These figures are alarm but football continues to promote gambling:

- 16 Premier League clubs (80%) have a gambling sponsor or partner.


- 21 Sky Bet Championship football clubs (

87.5%

) have a gambling sponsor or partner.

So we need your help...

Please sign our petition and ask the UK Government to end all gambling sponsorship, advertising and promotion in football. 

Please consider donating to our cause. All donations will go to Gambling with Lives and help with the cost of running our next event. For more information visit www.the-bigstep.com/events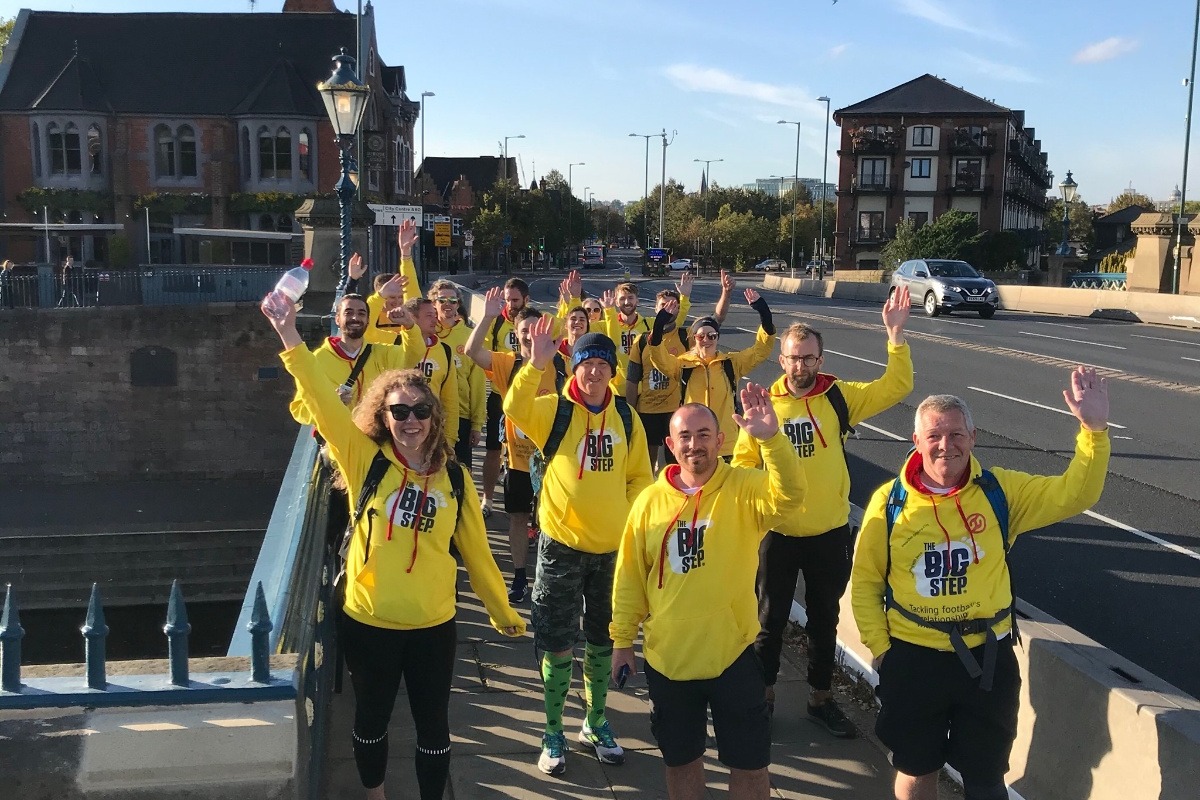 Organizer
James Grimes 
Organizer
Manchester, North West England, United Kingdom

Registered nonprofit
Donations eligible for Gift Aid.