Support India: Family in Need
MY PERSONAL EXPERIENCE WITH THE FAMILY: 

As I have been here in India there have been many realizations and experiences that have completely shattered the reality I was living in. One of them being the opportunity I was presented with to meet this beautiful and sweet family. They are some of the most giving and sharing people I have ever met. They invited me into their hut, fed me homemade food over a fire stove, shared their story with me, and gifted me a Rajasthanian outfit. They refused to not let me accept and urged me saying they wanted to help me be a "real Rajasthanian". 

The shocking part is the living situation that this family lives in. They have nothing other than this handmade hut, the clothes on their backs, and a little food they can afford each day to feed themselves and their daughter. To see the raw and real experience of how these families live was quite shocking and hard to swallow. After seeing their big hearts I could only feel the call to also give back and help where it is possible. 
So, that is where this go fund me comes into play. My friend Andrew and I are and have been buying them things they desperately need such as shoes, clothes, food, tins for their food so the cows don't eat what they have, etc. However, we really need and would like to do more. So, we reach out to you; our community, family, and friends. 
By supporting this cause you are helping support this family so they can live better lives, feed their hungry bellies, build a better hut so they are protected from the sun and the rain during monsoon season, and more. We would like to support them so their 2 year old daughter has an opportunity to go to school and get an education so she can have a better life than what she has now. 
Andrew brought clothes and a barbie doll from the states to gift to their daughter. The immense gratitude, joy, and happiness that she experienced in receiving these simple items that we are so privileged to have in other parts of the world was surreal. Her laughter really opened my heart. Just a shirt was like Christmas morning for her. The barbie was her first and her only toy she owns really. KIDS DESERVE TO PLAY! 



THE PURPOSE AND GOAL:
The goal is to make $2,000 because then we can buy this family a camel. Here in Rajasthan having a camel is a big deal. This will provide their family with a way to make more money than they do. They can use the camel to take people and other foreigners on camel rides. These camel rides will provide them with a job and income throughout the year so they can eat, build a better home and hut for themselves, and provide for their family in necessary ways. 
Once they have the camel it is very cheap and easy to take care of the camel and feed the camel. The camels eat simple foods such as green nutrient grass they can easily get here in Rajasthan. So, taking care of the camel is simple. Also, if they are making money with the camel they can better provide for the camel. Families here in India love animals and see animals as a part of their family. So the camel would be taken care of like it is their child. 




BHOPA CASTE: 
In India everyone is born into what is known as a caste system. In these systems people are categorized and listed dependent upon the amount of money they are born into. They do not have a chance nor an opportunity to make more money than they do because of this caste systems. If you are born in a low caste this means you have little money and have little opportunity to move up in caste and make more money. 
The Bhopa cast is one of the lowest caste systems. This caste is very poor and struggles every day to feed themselves, educate themselves, and take care of necessary and fundamental health and nourishment needs. They live in very poor and shocking living circumstances and conditions. They make their money by busking and play their musical instruments such as the ravenhatha instrument. 
"The Bhopas are the priest singers of the folk deities in Rajasthan state of India. They perform in front of a scroll, known as phad or par in Rajasthani that depicts the episodes of the narrative of the folk deity and functions as a portable temple. The Bhopas carry this phad traditionally, and are invited by villagers to perform in their localities during times of sickness and misfortune. Traditionally, the phads are kept rolled in transit. After reaching a village or town, the Bhopas erect the phads between two poles in a suitable public place shortly after nightfall. The performance goes on throughout the night and terminates only in early morning."

LIVING CIRCUMSTANCES: 
As you can see in the pictures I have shared and posted, they live in very poor conditions. Their houses are made out of very cheap material because it is all they can afford. They use things such as bamboo and sticks, have cheap roofs they have to replace often, and cover their roofs with straw and grass. 
During the monsoon seasons it rains very intensely here in India. So for 3 months they live in water and hardly have a way to escape the rain. This is hard for me to swallow knowing that they have children. This family in particular having their adorable little 2 year old daughter. 
They cook over a wood fire and eat cheap and simple foods such as breads, rice, spices, and little vegetables. It is whatever they can get and afford day by day. They purchase what they can each day depending upon the money they are able to make busking and playing their instruments. 
They sleep on tarp like material on the cold dirt ground. They do not have beds and they do not have blankets. For these people luxuries like wash rooms and bathroom facilities are not an option.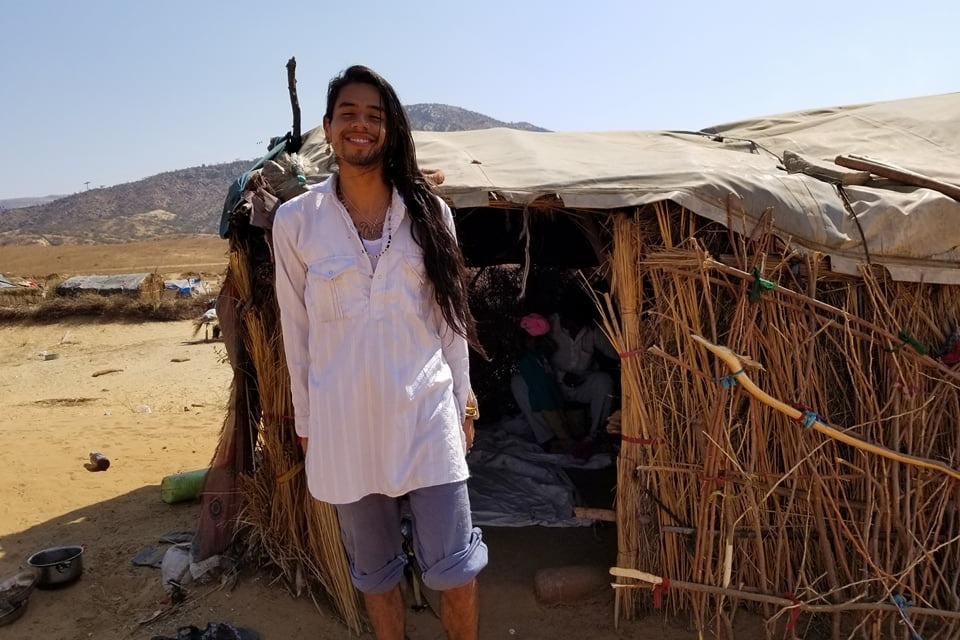 SUPPORT THIS FAMILY: 
This family has touched my heart and I know this money will go to such a good cause. This family deserves to be helped and deserves to have the opportunity to better their lives and their daughters life. 
Whatever money is raised will go towards buying a camel if enough money can be raised. It will also go to buying simple things that are necessities such as helping build a better hut and home, buying food, buying things necessary for their home, buying clothing and shoes, etc. 
100% of the funds will go directly to this family. There will be pictures taken, videos taken, and active sharing as we help support this family to ensure and share what is being helped and provided. That way you all can be apart of the experience and cause. 
I thank you in advance for opening your hearts and helping where you can. Even just $1 goes ALONG way here in India. So whatever it is you can donate is more than helpful. 
Thank you all so much. I am grateful to have a community I can reach out to that can help support and give. It is important for us as a community, world, and people to empower and unconditionally love one another. NOW is the time to be the change and give where we are capable. Espeically to others that are less fortunate and not as privileged as we may be.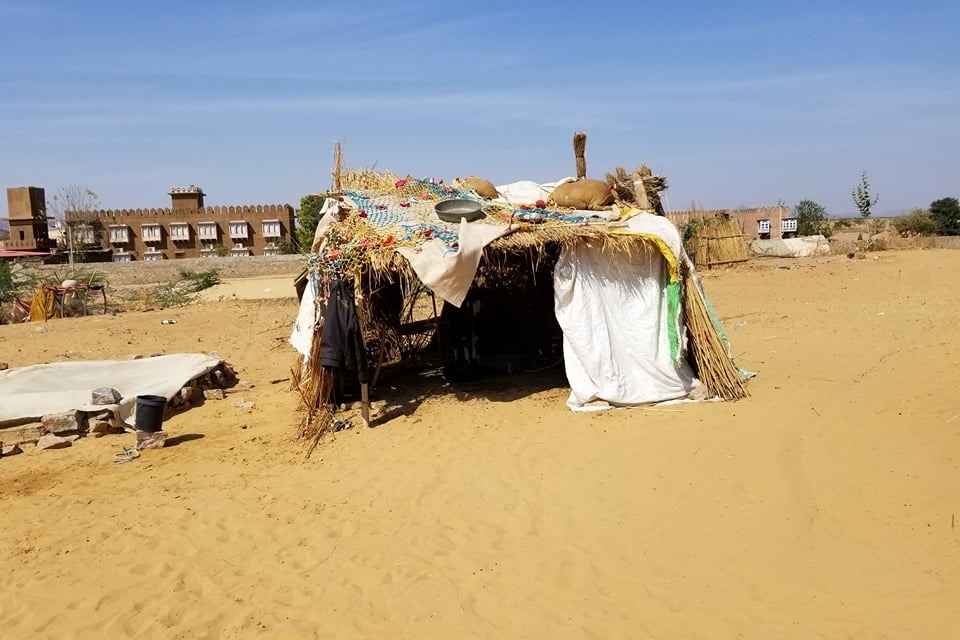 Organizer