St. Paul's Summer Projects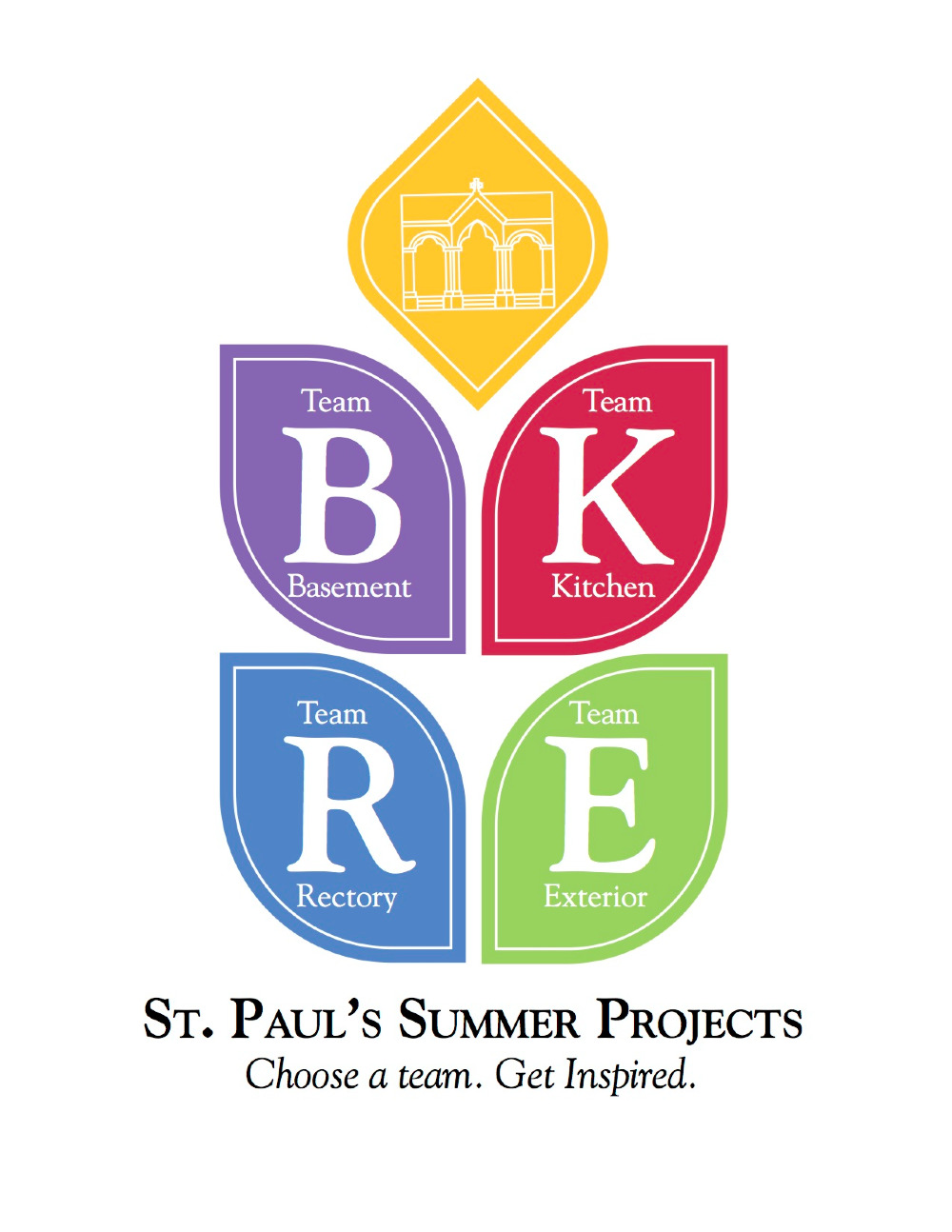 St. Paul's Espiscopal Church has been serving the needs of its community for over 165 years. This summer, we need your help!
We are dividing into 4 teams to perform some much-needed repairs and updates:
TEAM BASEMENT
will be diving into our storage areas to find valuable items to donate or discard, and then organizing our storage needs moving forward.
TEAM KITCHEN
will renovate the parish's food preparation areas with new installations to better meet the needs of our community.
TEAM RECTORY
will be revitalizing all common rooms to provide safe, comfortable spaces for classes and meetings.
And
TEAM EXTERIOR
will repair our beautiful iron fences and antique doors to maintain and protect our historic building.
We're pleased to invite you to CHOOSE A TEAM and GET INSPIRED this summer. There are many ways to help: we welcome any donation here on this website or via cash/check to St. Paul's during our weekly services. And we invite you to join us this summer as we tackle these important projects. We'd love to have you grab a hammer or a paintbrush and get inspired with us.
Your generous contributions will help us achieve our goals and keep St. Paul's Episcopal Church an active part of the Brooklyn community.
Click here for more information about St. Pauls Episcopal Church.
Organizer
Registered nonprofit
Donations are typically 100% tax deductible in the US.