In order for St. Kazimier to continue to provide support to our community and humanitarian giving, our beloved club needs the financial support from you and its community to help with our major building renovation.  
The Massachusetts Fire Safety Commission and Automatic Sprinkler Appeals Board requires that St. Kazimier Society install an automatic sprinkler system in our building.  This is a major expense and financial burden to our club and its operations.  We have exhausted our pleas for support from our membership, many of whom can help defray some of our expenses.   We have managed to lower the installation price to $50,000 thanks to the generous donations made by the contractors that we wish to do our work.  But we are now needing our friends more than ever, to help our Society continue to remain a pillar of the community.  This is the reason for creating our Go Fund Me page.
This is our story.
In 1904, a group formed an organization to support the local Polish community and eventually found a church of their own.  It was at that meeting that St. Kazimier Society was born.
They took a solemn pledge to help one another here, aid a stronger fellowship with all the Polish people in America, and send moral and financial help to the people back in Poland.  Their first meetings were held in a room over the Crocker Institute of Savings, now known as Greenfield Savings Bank.  As membership grew, more space was needed and in 1913, the building at the corner of Avenue A and 7th Street, was purchased.
By that time, their dream of a Polish parish was realized.  On June 27, 1909, the first mass was said in Polish for the Polish people at St. Mary's church.  In the following years, Polish masses were held at St. Mary's until 1929, when Our Lady of Czestochowa Church was built.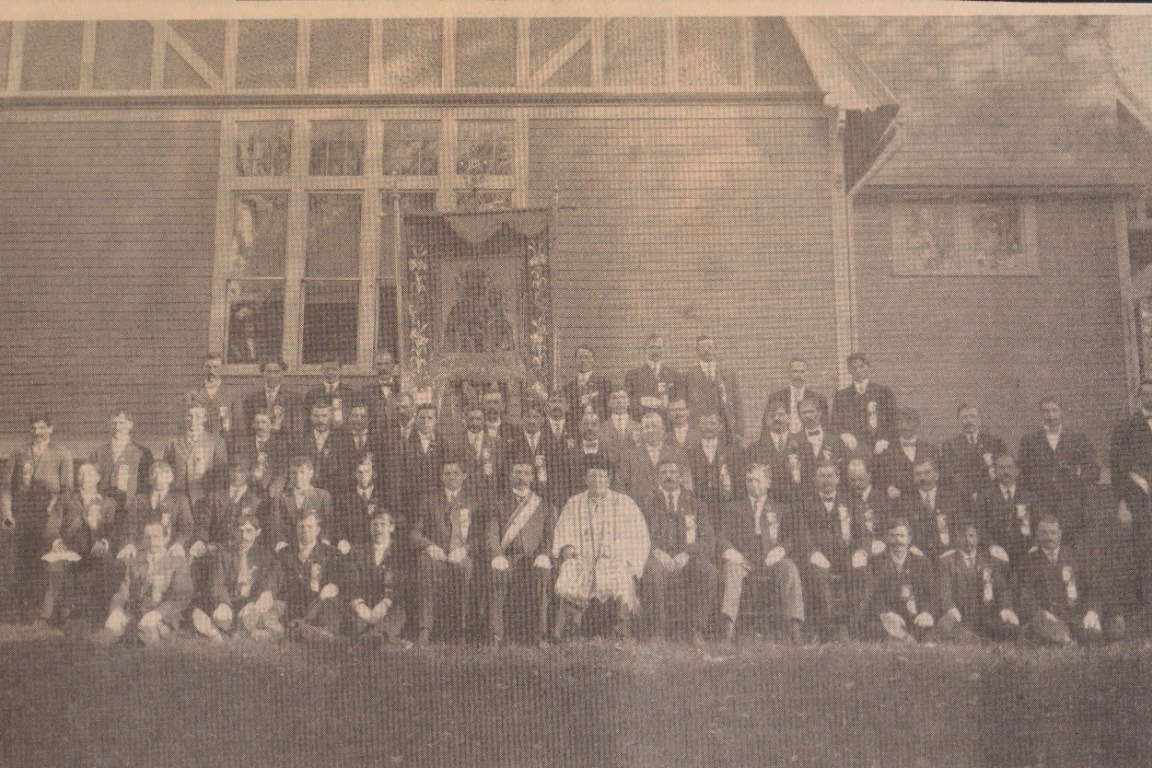 During all these years, St. Kazimier Society did not forget their suffering families in Poland. The Society did not forget their pledge to God and country.  At present, our chaplain of our Society is Rev. Shawn O'Minion, our beloved pastor of Our Lady of Czestochowa Church.
The St. Kazimier Society has been ever ready to take an active part in all community activities and in all humanitarian drives.  All in all, we did and are still doing what our first organizers did, and we are expected to follow in their footsteps.
  "Nobody knows about our tradition of giving.  But we're there for our community, for the schools, for young people, for everyone."
Anytime they ask, we're there. You've got to invest in young people-- they're our future, the future of St. Kazimier Society, the future of our town, the future of our country.
 Some of the organizations that St. Kazimier donates to are:  Our Lady of Czestochowa, Relay for Life, Franklin County High School Graduation Classes, A Friend to a Friend Disability Dance, Montague Police Canine Association, Montague Elementary Year-End Carnival, Local High School Yearbook Committee, Newt Guilbault Baseball, Turners Falls Athletic Association Sports Teams, Gill-Montague Education Fund, Franklin County Babe Ruth League, Post 81 American Legion Baseball, Girls Club of Greenfield, Franklin County Technical School Golf Tournament, Turners Falls Championship Softball League, and the Annual Cops & Nozzle Golf Tournament.