Standing Rock Housing Project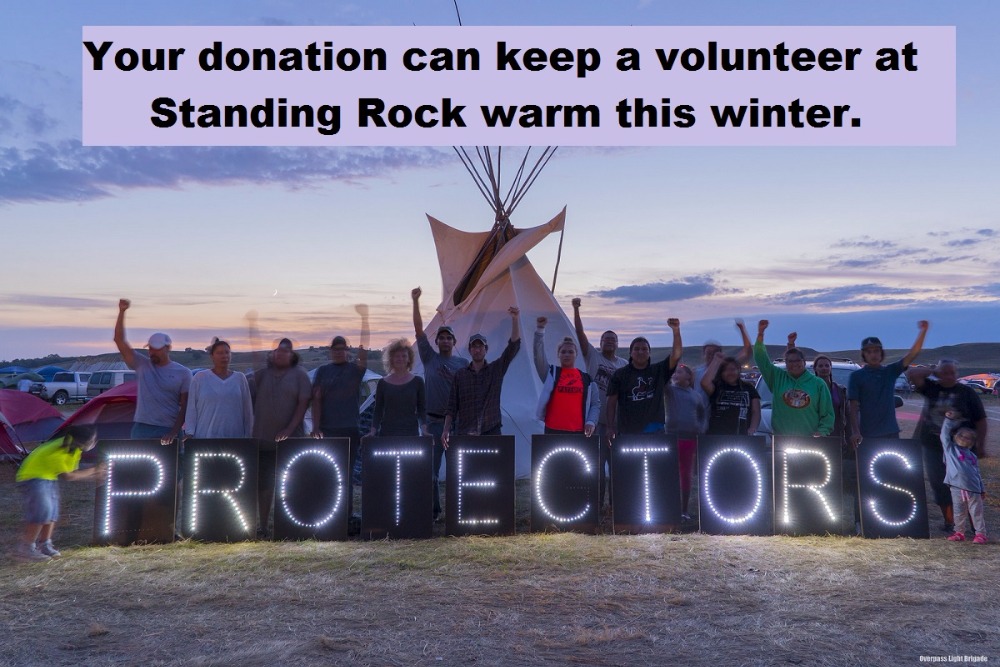 "STRUCTURES FOR LIFE"
Sheltering Project 
For those of you who may not know, folks on the Standing Rock reservation in North Dakota, as well as others who are supporting them, are engaged in an ongoing protest to prevent the Dakota Access Pipeline from threatening the Missouri River and local aquifers. They seek not only to protect locally but also to reach out and protect the water tables, rivers, streams and lakes over all of North America.
 They have been protesting for months, and they are engaged in what may be a lengthy legal battle to prevent the building of the pipeline in their vicinity.  Housing near the proposed construction site is becoming more and more of an issue. In the warmer months, tents have been sufficient, but as winter approaches, there is a dire need for sturdier housing that will protect protesters from the brutal North Dakota weather.
 Bill Record (aka Medicine Bear) is using his degree in Mechanical Engineering to design appropriate shelters.  The two key needs are community space and sleeping space.  The structures must withstand cold and high winds and be movable. The structures can be heated by RV camper style propane furnaces.
 The best solutions appear to be a 14' x 24' hexa-yurt for community space and an 8' x 12' wall tent for sleeping space.  The more difficult panels will be built in New York State and moved to North Dakota.  As much of the construction is from 4x8 sheets and 2x4's, this material can be purchased out west.  Everything will be screwed together so all materials can be reused.  Additional designs may be considered as the situation evolves and we talk to people on the ground, but at this time these two shelters offer the best combination of looks, cost and function.
 We can provide comfortable living accommodations for $300 per person.  The 14 x 24 communal space hexa-yurts  will cost around $2500.   All structures made with insulated walls and floors.  We will direct our funds in the most efficient way possible.
 We estimate it will cost $12,000 to supply shelter and community space for 25+ people including materials and transportation costs. A team of volunteers will work in New York to do the construction there, and then another team will work with Bill to complete it in North Dakota, so there will be no labor costs.
 In order for Standing Rock protectors to continue the fight, they desperately need decent housing as soon as possible. The cost to house one person would be $300.00.  Please donate as generously as you can TODAY -----  $10.00 or $10,000.00. Your donations will protect the health and well-being of these volunteers and will go a long way to protecting the waters at Standing Rock and the waters of the Earth. Thank you in advance for your generosity. Donations of all amounts are welcome.
 Think about your grandchildren!
 THE WATERS THANK YOU
Organizer and beneficiary
Sandra K Winter
Organizer
New York, NY