Skt Welfare deployment trip
Over the past years..my urge to help people in need was growing more and more. And because this year i have decided to 'act' and not only 'want', i have found the best opportunity for this. Im going to volunteer on a so called 'Skt welfare deployment trip' in Turkey. Skt welfare is a british-registered organisation that helps people in need in many countries including Pakistan,UK, Syria, Yemen, Bangladesh, Palestine, and syrian refugees and orphans in Turkey. They have a 100% donation policy, so every cent will reach its intended beneficiary. 
To be able to participate in this trip, i have to raise a 2000 € donation beforehead, this amount will fund the food parcels that we will distribute to syrian refugees in Turkey and to a home for orphans. I have to reach the amount
before the 16th of February.
For any more details, please see the links and pictures i will link down below. Im sure that this is gonna be a once in a life time- experience, its means alot for me. And if you can just help with the least amount, i would be so happy about it. Remember that there are so many people around the world who have not a fortunate life like you do, so this is your opportunity to do something for them.  Its our responsbility to make this world a better one.
I will take you with me on every moment when im there. Its a 7-day long trip. You will see where we go, what we do, and meet the wonderful humans we will get to know there! And again, i will be so thankful for the ones who help or cant help, but have the intention to.

Food parcels contents :
Rice - 4kg Sugar - 4kg Bulgur - 2kg Capillary - 0.5kg Green lentils - 2kg Red lentils - 1kg Tea - 0.4kg Flour - 1kg Sunflower oil - 2L Olive oil - 2L Children's sweets - 0.8kg Spaghetti - 1kg Tomato paste - 0.85kg Thyme - 0.5kg
 

https://www.youtube.com/watch?v=D5bKG8vfUdE 

https://www.youtube.com/watch?v=bPk_KTv2drs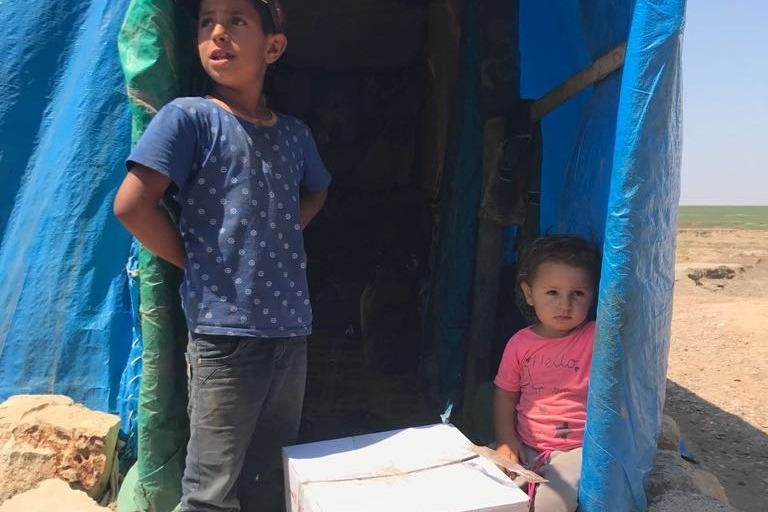 Food parcels :