Help STOP Tragic Shooting and Accidental Gun Death


Make Immediate Change in Gun Protection -SHOTBLOCK - Deter, Detect, Deactivate~Please note that the information below may be triggering to anyone affected by gun violence~

Take action now. Give and support the right to bear arms AND protect those who deserve the right to LIVE and feel safe in their schools, places of worship, and everywhere.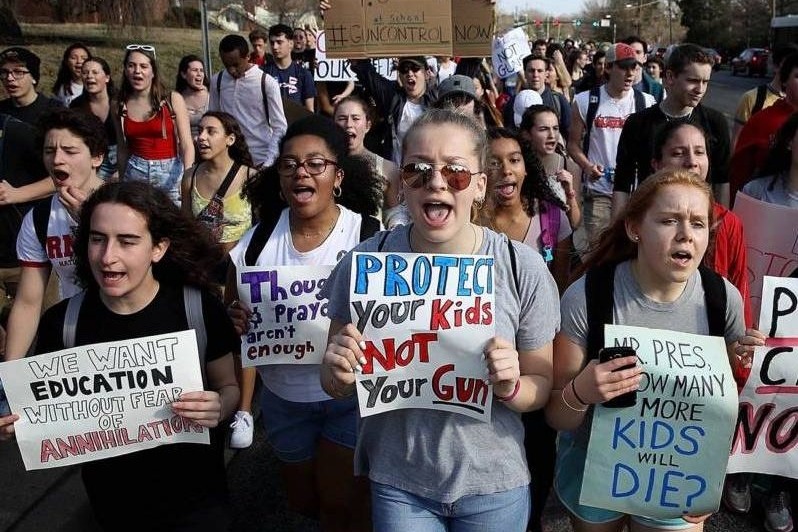 What if accidental shootings didn't happen, and what if we could send our kids to school without being terrified of active shooters?  At ShotBlock, we have the technology to turn what if's into today's reality. 
Your support of this project
WILL SAVE LIVES.ShotBlock
has developed state of the art technology to SAVE LIVES. We have filed an application with the US Patent and Trademark Office for the technology, and we now ask for your support to begin testing the product. We expect it to be available by 2020.
The concept is simple- we refuse to wait for government officials, politicians, or corporate organizations to make change happen in order to STOP accidental deaths by shootings. We have the technology to ensure gun safety and have no intention of taking away gun rights. This product is the best of both worlds - more safety for responsible gun owners and less accidental and eventually fewer intentional shootings in homes or public places.
The suite of trademark technology products will include: 
ShotBlock (TM) Firearm Safety Kit for owners both on and off Firearms Risk Lists
ShotBlock (TM) Site Safety Kits for Site Managers of public, private and government locations
ShotBlock (TM) Enterprise Software for: 
1)
Security Service Providers
who manage firearm owners not on any Firearms Risk Lists and Site Managers for non-government, state, and police controlled locations; and 2) Law Enforcement Service Providers who manage firearm owners on Firearms Risk Lists and Site Managers for government, state, and police controlled locations.  
We also plan to offer services to assist public organizations in setting up safe zones via special fundraising services and grant writing assistance so no one is limited by money for safety.
2)
For Firearm owners
, ShotBlock hardware is installed on the handgun they already own by a technician and the ShotBlock App is downloaded on a mobile device. Once ShotBlock is installed, users can enable or disable a firearm via the mobile app from anywhere in the world. They will receive immediate notifications and an audible alarm automatically if a firearm is moved from the place it is stored. Police will be notified instantly that a firearm has been stolen after it's disabled. Firearm owners can monitor on their own and are responsible for enabling and disabling it from the app, or they can decide if they want a third-party management service to monitor it.
This will work just like a home alarm system where a technician will install ShotBlock on the firearm and smartphone, and for a monthly monitoring fee, will disable the firearm once it has moved locations and notify police immediately.
3)
Law Enforcement officials
will also be able to oversee the installation and management of firearms for owners on any Firearm Risk Lists. If a firearm owner on a Firearm Risk List breaks the terms of their parole or probation terms, firearm can be automatically disabled with ShotBlock's software.
4) In public places such as
Schools, Houses of Worships, Office Buildings, Parks, and more
, the ShotBlock Safety Kit, including sensors, beacons, door locks and bulletproof barriers, will be installed around the property by our technicians.  The Digital Shield will be enabled by installing ShotBlock Digital Shield Software on computers and mobile phones of security and administrators. Whenever a firearm with ShotBlock installed enters the property, the firearm will be automatically disabled, and audible alarms will sound, notifying people inside the shield that a firearm has entered the property and to run to designated safe areas. Upon firearm detection, doors and bulletproof barriers are automatically locked and activated to ensure people's safety. Law enforcement can receive automatic notifications when a safe zone has been breached and if a firearm has been disabled because it was brought to a safe zone. No longer do you have to wait for a 911 call. Law enforcement and the public will know the instant someone carries a firearm into a safe, and lives can be saved at any location prior to the arrival of a shooter.
To protect privacy rights, only the user or the third-party monitoring service, if selected, can monitor the location and status of the firearm. The only time anyone's ShotBlock protected firearm is ever disabled without consent is inside a private safe zone such as a school, house of worship, amusement park or public park. Safe Zones will be visibly and noticeably marked, providing advanced notice that all firearms will be disabled once inside.
"We're not looking to takeaway anyone's right to bear arms, regulate the gun industry, side with any political view on firearms, or infringe on privacy right, but rather provide safer world for our children and our communities," said Baker. "But for the sake of the 58% of Americans impacted by gun violence, for the lives lost at schools, public gatherings, airports, nightclubs, places of business and houses of worship, it's high time we provide solution and take action. We're looking forward to the support of the public's which will allow us to take it and go-to market in early 2020."
Take action now. Give and support the right to bear arms AND protect those who deserve the right the LIVE and feel safe in their schools, places of worship, and everywhere.
A portion all funds raised from the GoFundMe campaign will be donated to organizations and survivors of gun violence and accidental firearm deaths.
Donations

Fundraising team: ShotBlock Fundraising Team (3)
Chris Baker 
Organizer
Raised $270 from 6 donations
Tucson, AZ
#1 fundraising platform

People have raised more money on GoFundMe than anywhere else. Learn more

GoFundMe Guarantee

In the rare case that something isn't right, we will refund your donation. Learn more

Expert advice, 24/7

Contact us with your questions and we'll answer, day or night. Learn more