Research Olive Ridley Turtles in Panama
In 2012, Peace Corps began working with Isla Cañas on sea turtle conservation projects, focusing on the olive ridley turtle. As their Volunteer, I organized and developed conservation curriculum for local youth, as well as conservation projects for adults. The president of the eco-tourism group (GAETIC) approached me in early 2013 with goals of initiating a population survey in order to effectively assess population levels in order to better design conservation plans.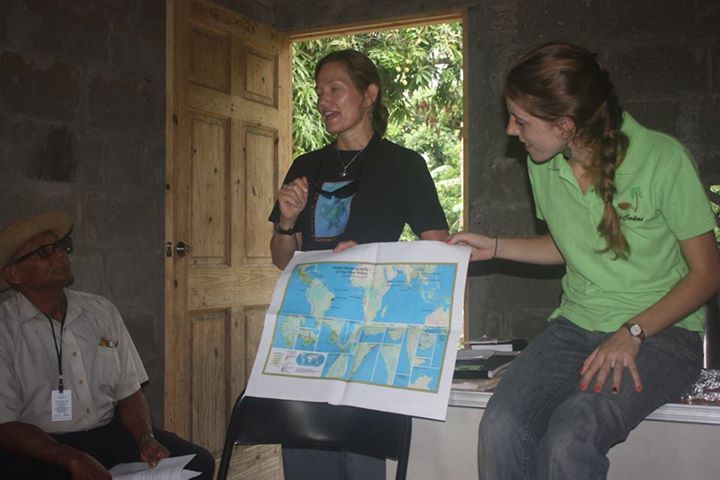 The olive ridley (Lepidochelys olivacea) and Kemp's ridley (Lepidochelys kempii) are the only sea turtle species to exhibit synchronized mass nesting behavior, termed "arribadas," during which hundreds to thousands of turtles nest within a few days on a single beach. Isla Cañas, located on the southern (Pacific) edge of the Azuero peninsula in central Panama, and nearby Guanico Abajo (40 km west on the peninsula) are home to two of the eleven remaining olive ridley arribada beaches in the world. Although listed as a protected area by the Panamanian government in 1992, locals were still allowed to harvest and sell sea turtle eggs in neighboring communities until 2008 through an exemption in Panamanian laws. Locals of Isla Cañas are working toward a shift in the culture of consumption to a culture of conservation, using eco-tourism and research to involve local youth in the project.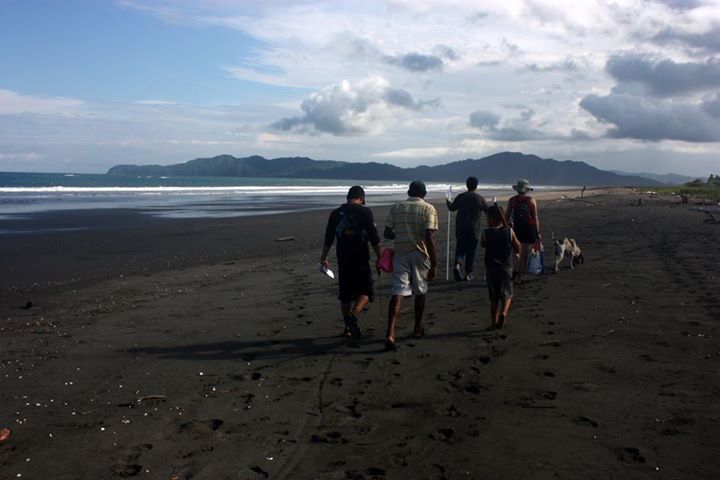 The first population survey of the olive ridley sea turtle on Isla Cañas was made in 2013 through a collaboration of non-profit organizations including Isla Cañas Agricultural Eco-Tourism Group (GAETIC), the Foundation for Water and Land (Fundacion de Agua y Tierra), The Science Exchange, State of the World's Sea Turtles (SWOT) and the U.S. Peace Corps. As a Peace Corp Volunteer, I recruited two interns from a San Diego based student science program and began to work with a local Panamanian biologist. Together, we trained local community members to conduct this population survey using Dr. Roldan Valverde's Strip Transect in Time method (STIT). Unfortunately, arribada levels were too low to conduct the survey following this methodology during the inaugural year with less than 50 turtles nesting at one time. The largest arribada held 1125 turtles over the span of two days and we estimate a total of 4000 turtle nests happened during the season, though over half the nests were poached during the 2013 season. Furthermore, efforts to raise awareness in the community led to more functional conservation measures, allowing the artificial hatchery in place to release around 250,000 hatchlings during the season.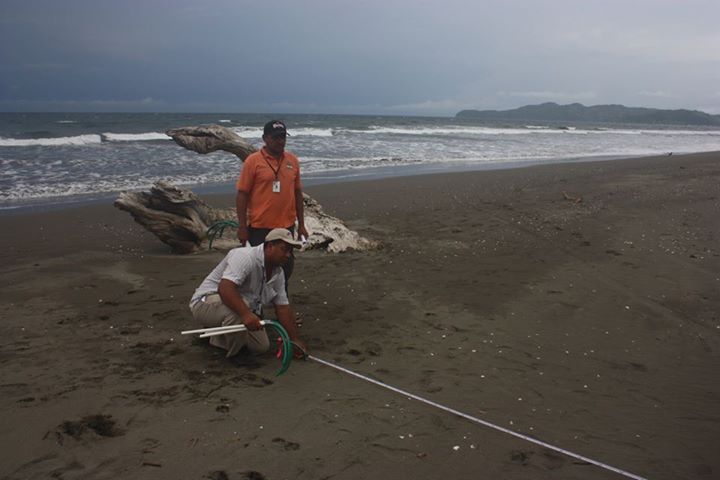 To better understand the population status, it will be important to continue this study during 2014 and develop a sustainable long-term plan. Understanding population status will give the community an ability to create better tourism programs alongside conservation work. My goal is to return to Isla Cañas during September and October 2014, the peak turtle nesting months, to continue trainings in both tourism and research through 4 seminars in both Isla Canas and Guanico Abajo, as well as employ local research assistants to conduct nightly counts during arribadas, at $10 a night per local assistant - the daily wage of a small town Panamanian. The research seminars will train locals in both conservation ideas and practices as well as how to conduct a formal population count. Two such seminars will happen in Isla Canas and one in Guanico Abajo. The final seminar, focusing on tourism management and wildlife conservation, is slated to be a week long program with members from local communities and experts in conservation and management. GAETIC has always focused on tourism in ways that seek to bring people alongside nature in a way that does not affect the wild, though they need support. During this seminar, GAETIC will learn how to protect the beaches and mangroves while talking about client services and learning basic English.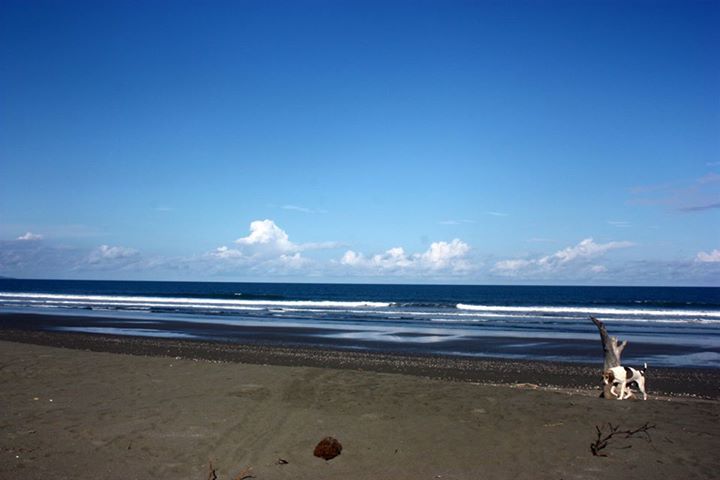 Because I have completed my Peace Corps service, I need your help to continue this effort to better understand this vulnerable population and build community support for the conservation of this distinctive species. A budget to cover these expenses, including hiring local research assistants during arribada activity, is listed below. For a total of $4,750, it will be possible to achieve these goals. All costs listed below are in USD.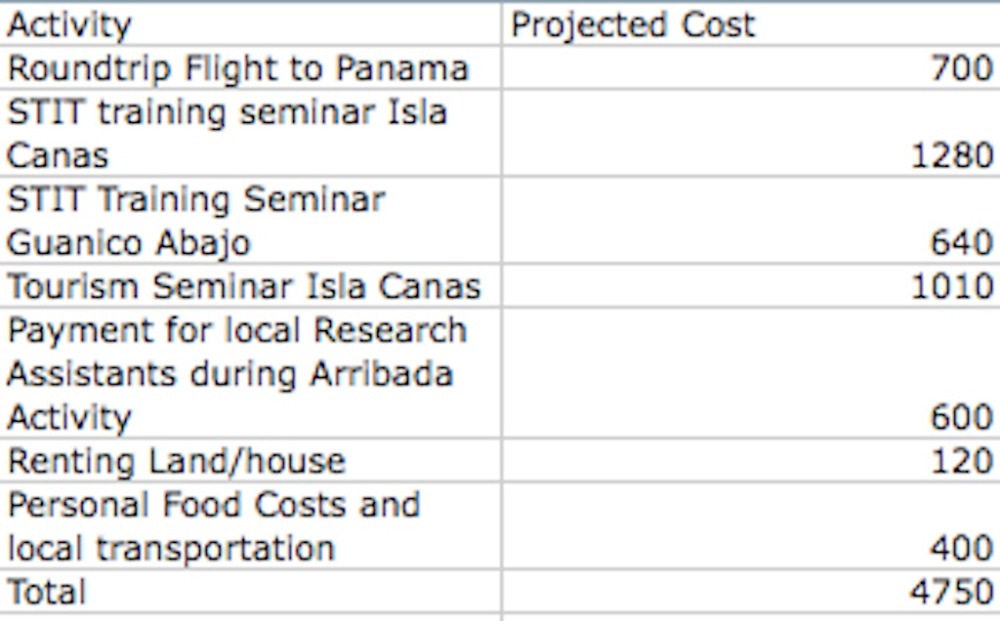 Organizer