Every single dollar raised here has, and continues to go to Cure Sanfilippo Foundation, a 501c3 nonprofit (tax ID: 46-4322131).  Donations are tax deductible.  Cure Sanfilippo has a mission to advocate and fund research directed toward a cure or treatment options for children with Sanfilippo Syndrome.  In short, we fund research to save children via treatments & clinical trials.  No dollars ever go to or for any particular family or child.   We tell individual stories, for the greater cause and mission....which is to cure this terrible fatal brain disease in little children, often referred to as a Childhood Alzheimer's.  Our deepest and humble thanks for visiting this page and considering support.  You are our hero!   Glenn O'Neill (Dad, Donor and President of Cure Sanfilippo Foundation)  [email redacted] (anytime)
---------------------------------------------------------------------------------------------------------------------------------------------
Thank you for visiting this new campaign to help us continue our efforts.   Orginal Story is down below.
Happy 8th Birthday Eliza!! 
  A 10 day, $100,000 goal to help save and better the lives of innocent children.  If the new goal set here is reached, we will do it!
You never stop fighting for your child.  Ever. 
I'll be honest, I'm nervous this year.  It's hard to know how many supporters are out there, still following...still fighting with us to help Cure Sanfilippo Syndrome. 
We have only a few more days to reach our Annual Drive goal to fund urgent research* for children
, in honor of Eliza's 8th Birthday on Nov 16th.
We think Eliza is doing well overall, and can't believe our little girl will be 8 years old. 
She is happy most of the time. 
We cherish every second of time with her, and her loving big brother. 
The HOPE we have is thanks to your support!
  A VIDEO update is below and we hope you'll take a few minutes to watch.   
And after you do, 
would you be one of our $100 donors this year
(although every amount helps)? 
The truth is, we will need YOUR support to reach this goal.  Literally, children's lives hang in the balance.
* There are 3 current projects in need of urgent funding, with a path to clinical trials for more children: 1) for enzyme replacement,  2) gene therapy, and 3) mesenchymal stem cell to repair the brain. 
You can support here, or by sending a check made out to Cure Sanfilippo Foundation, PO Box 6901 Columbia, SC 29260. 
Thank you for your kindness, compassion, and empathy. 
Our humble and deepest thanks is from all Sanfilippo families.
Glenn O'Neill (Eliza's Dad)
Cure Sanfilippo Foundation www.CureSFF.org
[email redacted] (anytime)
Latest Foundation update: www.CureSFF.org/update
#Happy8thEliza  
1,000 supporters at $100 = GOAL REACHED!  Will you be one?
SHARE     SHARE    SHARE
As always, all funds go toward the mission of our non-profit 501c3 Cure Sanfilippo Foundation (Tax ID: 46-4322131), which is to advocate for and fund research directed toward a cure or treatment options for children with Sanfilippo Syndrome.  Donations are tax deductible.
Our StoryIt all started back in 2014, with this 3 minute video:
Now, we truly believe we are witnessing a miracle. 
What else can explain more than 36,000 people already donating more than $2 million dollars, over the past 2 years, to fund a chance at life for our daughter Eliza and other children. Diagnosed 3 years ago with Sanfilippo Syndrome —a terminal disease sometimes called "Childhood Alzheimer's"— 
Eliza has now become the first child in the world to have been given this new treatment! 
The second child has also been treated and in the coming months & through next year, a few handful more children around the world will be part of this groundbreaking gene therapy clinical trial that is already showing promising results.
The 
WORLD
 decided to rally around our little girl for this greater cause, and she's become the face of this disease…a symbol for Sanfilippo parents everywhere not to give up HOPE.
 And we're not giving up on them either.
Many more children are still fighting
, and we won't stop until every last one of them is afforded a chance at life. There are more children that need this treatment than there are available spots in clinical trials, and 
these precious little ones can't wait.
Given the rapidly degenerative nature of Sanfilippo Syndrome, not receiving a treatment, and soon, is a death sentence.  Can you imagine being one of these parents?
Since treatment,
we see a new light in Eliza's eyes— she is connecting with us in a way we thought was gone forever.
 She is working to regain the skills the disease stripped away in the 6 and half years it tore through her body.  She is a fighter!  Other Sanfilippo children deserve this chance too. At this stage, funding is one of the only things that will accelerate research to give these children a chance. 
Money doesn't make the world go round, but it does bring medical treatments faster to children who are dying.Our goal is to reach $4M
 here to help make this happen. 
Please donate TODAY
 to give these beautiful Sanfilippo children a rightful chance at life.  
Please share
 so the world can hear their collective voices.
Our hearts are forever thankful
 for giving our daughter Eliza and others a chance at life.  We are reminded of one quote from a special supporter that has helped us through the hard days: "Keep the faith, and the faith will keep you".  
We believe!
Glenn, Cara, Beckham and Eliza (The O'Neill Family)
Learn more about Sanfilippo Syndrome here www.CureSFF.org/about-sanfilippo
Meet just some of the Sanfilippo families here: www.CureSFF.org/meet-the-families
Baby Sadie
Paisleigh and the Butler Family
Rowen and the Fernandez Family
Izzy and the Jurado Family
Keira and the Esposito Family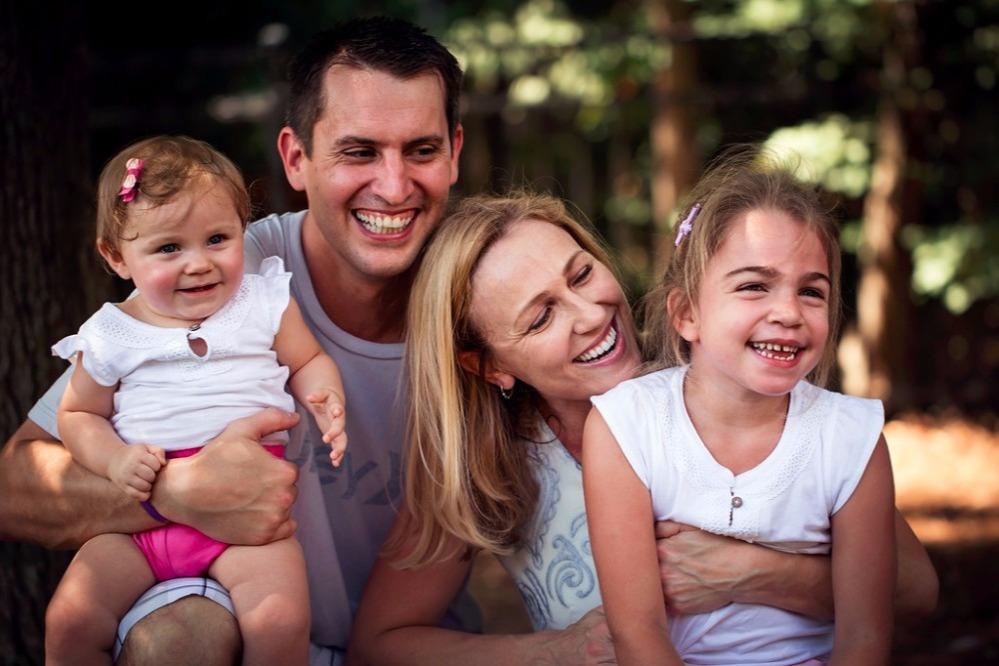 Parker and the Talbert Family
Abby Grace and the Ferguson family
All funds go toward the mission of our non-profit 501c3 Cure Sanfilippo Foundation (Tax ID: 46-4322131), which is to advocate for and fund research directed toward a cure or treatment options for children with Sanfilippo Syndrome.  We are out to end this disease and help ensure treatments for as many children as possible along the way.  We must reach our goal and mission before it is too late for these beautiful children. With a donation and a share, you can make the difference!  Action saves lives.  Action brings miracles.  Our daughter Eliza is proof of that. 
 Donations are tax-deductible.  
Other donation options: 
-- www.CureSFF.org (click Donate)
--By check: Cure Sanfilippo Foundation, PO Box 6901, Columbia, SC 29260
 Follow the latest at www.facebook.com/ElizaOStory
Special thanks to the artists, who worked free of charge to help us:
Video by the amazing Benjamin Von Wong
Photograpy by the talented Anna Tenne Photography
Organizer
Glenn O'Neill
Organizer
Columbia, SC

Cure Sanfilippo Foundation
Registered nonprofit
Donations are typically 100% tax deductible in the US.