Save Historic Rahway River Park
I am the Vice President of 'The Coalition to Save Rahway River Park' and represent a growing group of concerned residents in an effort to protect and preserve our park's historic integrity and save it from the hands of local government.
Designed by the Olmsted Brothers in 1925 Rahway River Park is an oasis of natural beauty, historically revered for its wide open spaces and enjoyed by local families and residents from all over the County for its relaxed areas of recreation and sports. A peaceful haven to our local wildlife our park boasts many species of birds and raptors that thrive in the lush surrounding wetlands, as well as deer, fox, and other animals that call the park home.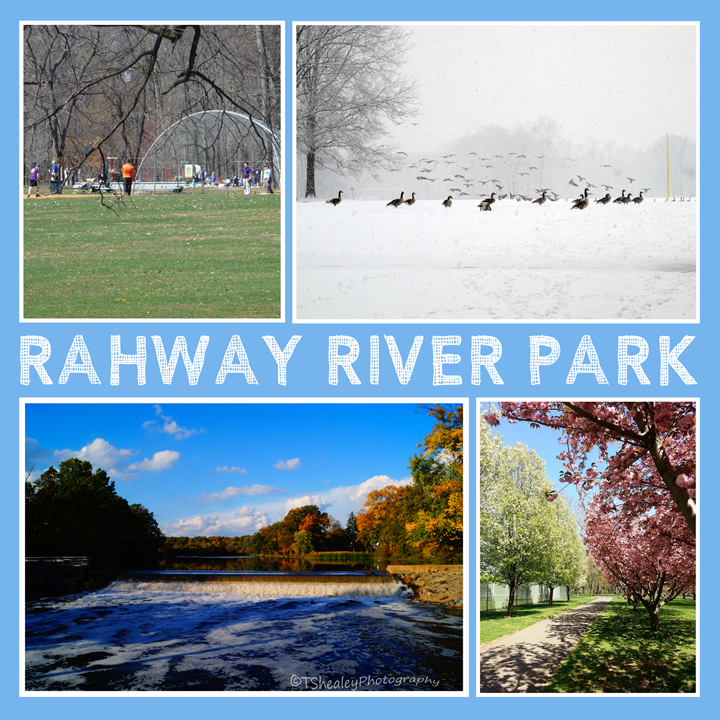 Union County and the City of Rahway plan to upgrade an existing soccer field in our park and build a 1200 seat 'state of the art' regulation size stadium with an artificial turf football field and 8-lane track. Available to Rahway High School for their home football games and for use by all County municipalities, it will be a fenced in facility to include a press box with 4-speakers, LED scoreboard, night lights, 2 team pavilions, and a concession stand with 4 bathrooms.
In our minds this stadium is quite a hefty upgrade to build upon an existing flat field with just soccer goal cages. The stadium will also extend beyond the current footprint and gobble up about another 100 feet in width and 200 feet in length of our parkland!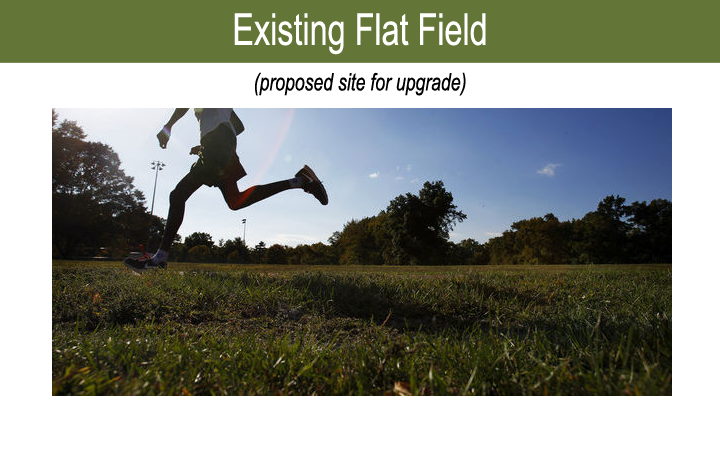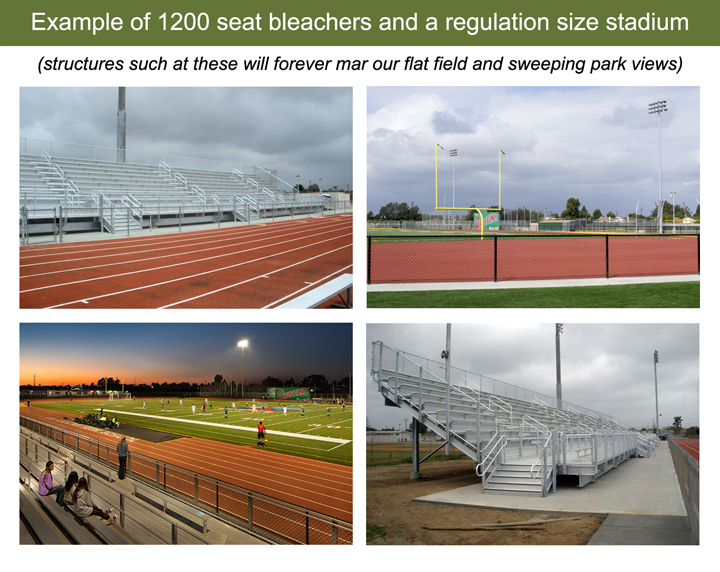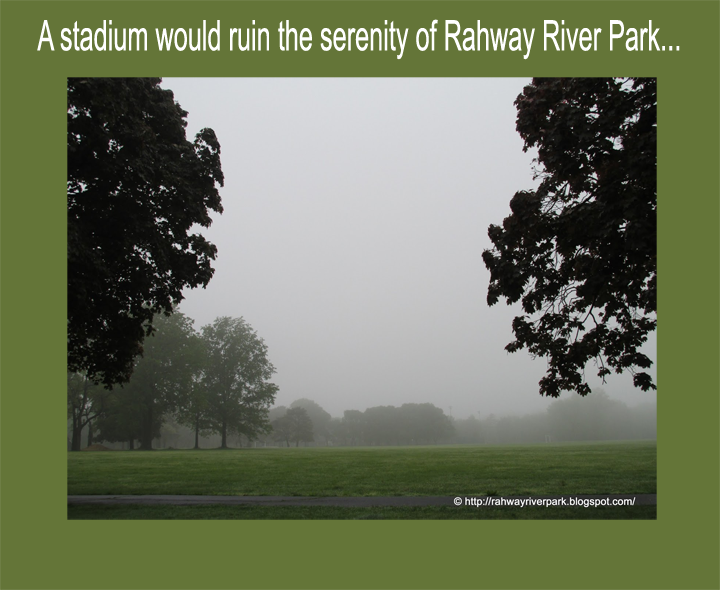 Nestled in between several urban neighborhoods, we'd like to keep Rahway River Park true to its intended Olmsted design. A replenishing escape where residents can get away from the hustle and bustle of life, find peace and solace in the beauty of nature, take relaxing strolls around the great lawn, enjoy games of softball and tennis, play on the swings, or simply sit back and breathe it all in.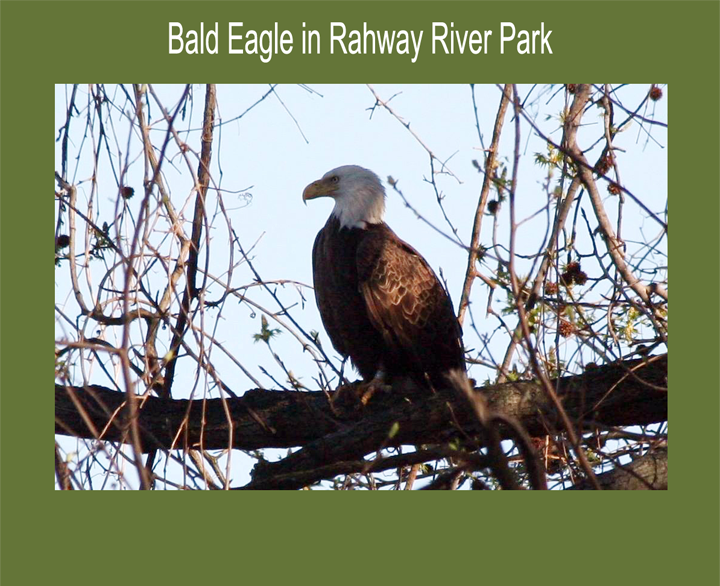 We have many concerns about this proposed stadium, all of which we have posted in detail on our website at:
www.saverahwaypark.org
We also have details and updates on our Petition and Facebook Pages below:
Petition Page
Facebook Page
 (timeline)
Facebook Albums
Our concerns range from the effects this will have on our residents, the surrounding neighborhood, on the environment and to our wildlife populations. A big worry is that Rahway River Park sits on a flood plain that currently absorbs a great deal of run off and storm water. If the County puts artificial turf down we now have an unnatural absorption system that will lead to off site flooding and toxic run off into our river and surrounding wetlands. Add car and human traffic into the mix, increased trash created by large scale events, and we can be certain the discharge of pollutants into our nearby waterways won't be pretty. This is not good for any of us... human or other.
To stop this stadium in its tracks we need a Lawyer! We are represented by one of the largest law firms in the State of NJ and they have informed me that our first wave of legal fees could be as high as $20,000. But with them in our court I am extremely confident our cause will be brought to a solid victory.
Please help us stand up to local government and save one of the many threatened green spaces we have left in our urban neighborhoods... so that our children's children will be able to enjoy the freedom of open spaces and allure of nature that we presently experience in this day and age.
We can't thank you enough for any donation you are able to make toward our cause. Every dollar is appreciated!


Together let's protect and preserve Rahway River Park's historic open spaces!!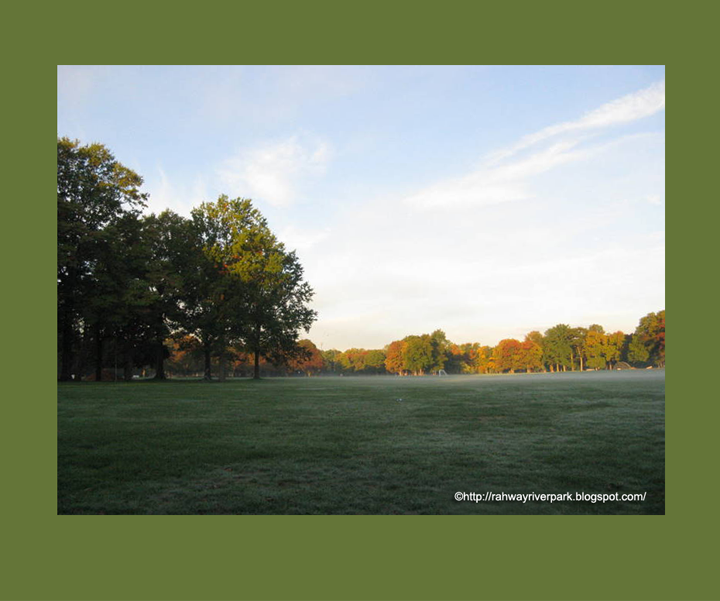 Organizer