Safe and Secure: Emily Runs 240 Miles
My name is Emily Keddie, and I am an ultra runner living in Bend, Oregon. This October, I will be attempting to run the Moab 240, a 5-day, 240-mile endurance run in Utah. I am fundraising for two local causes: Shepherd's House Ministries and Rod Bramhall's dog rescue. I am running for those who need and deserve safety and security, both human and canine.




I am a survivor of domestic violence, and my dog, Jolly, was at times my only source of comfort. I was not sure of this at times, but- there is a way out, there are resources to help, and life is beautiful on the other side. This is my story.




When I moved to Bend a few years ago, I was in a relationship that involved domestic violence. Like many who have been through it, the situation was confusing, sad, hard to define, and I didn't know any of my community resources. I shied away from help offered to me because I was both ashamed and wary of trusting people. The situation felt hopeless and isolating. I struggled for a long time with my identity, because I felt I didn't know who I was anymore, or how it all even happened.

Shortly after moving, I also started a job at a restaurant in town and made my first friend here- a bartender named Rod. He was also from New York, and it didn't take long to discover what his life's passion is: Rod has spent nearly his entire adult life rescuing dogs from the dog meat trade. He has networked with so many people and rescues, spent much of his income, as well as just about all of his time outside of work giving his rescue dogs a second chance at life.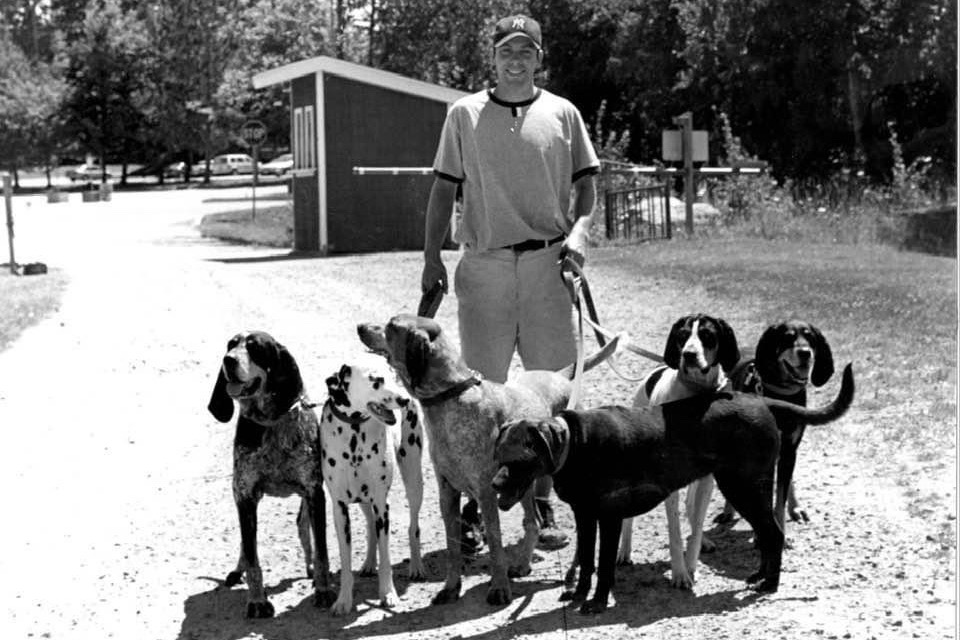 Although it took much longer than I like to admit, I eventually walked away from
the harmful relationship. And the moment I finally did, I had my own second chance at life, one that was safe and secure. Throughout this entire process and still today, I had my dog, Jolly, by my side. Jolly is this big, hairy, goofy, happy dog who runs ultra distances and climbs mountains with me. He was my number one source of comfort going through all of the difficult things that happened. And still today, when I train out in the wilderness or travel bymyself, Jolly provides safety and security with his presence (and big bark).





This October, I will be attempting my longest ultra race yet. I have already paid for the race entry, and will be providing my own transportation. I also have a crew/pacers for the race who are volunteering their time to help me achieve this, which is incredible.

Running is a lot of time spent alone, and a bit self-serving: it is my passion that I spend many hours dedicated to. I could think of no better opportunity then, to take this passion and generate something for others.





Shepherd's House Ministries in Bend, which runs both a women's and children's shelter as well as a men's shelter, is a resource I want people to be aware of. It is exactly the kind of place I wish I had known about. They provide a full range of necessities, therapy, connections, and above all, a safe and calm place for people to recover and put the pieces of their lives back together so they can heal and move forward. Half of donations will go toward ensuring that residents have what they need when they are staying there, as well as providing them healing experiences through eco wellness and integrative therapy, among other services.




I am also raising money for Rod's dog rescue. Never have I met someone so passionate about a single cause, or someone so selfless as to devote their life so fully to other living souls. I want to honor his hard work, and recognize how big a role Jolly has played in providing me comfort in my life- and how Rod has given his dogs a chance to live comfortably as well. Some may say that "they're only dogs," but dogs play a huge role for humans- from therapy dogs, to service dogs, avalanche rescue dogs, police dogs, and regular old best friends. Half of the money raised will be used to purchase dog food, medicine, and othersupplies, and I will deliver it all to Rod at the end.




Please join me in honoring both Shepherds House and Rod Bramhall for their dedication to helping to save lives, both human and canine, as I train and prepare to run 240 miles for those who want to feel safe and secure. I hope that by sharing stories and resources in the coming months, that I open up the dialogue for anyone who has experienced domestic violence, encourage them to seek help, and honor our canine friends and those fighting for them as well. I will post stories and lots of information about these causes as well as my training over the next several [email redacted]wild on Instagram and under Emily Keddie on Facebook. 

Any donation is so appreciated, as financial contributions are what keep these causes running. But please also share. Let those who need shelter know that there is a place for them, and remind others that there is so much good in the world- that compassion is alive and well. Help me say thank you to a few of the people making a huge difference, and I will go run my heart out to honor and celebrate them.