Royale Employee Relief Fund
On Monday, March 16, Royale had to close it's doors for an indeterminate amount of time in response to the COVID-19 crisis. Although this was an easy decision for us to make due to the calamity of the situation, it's been extremely difficult knowing our employees are now left without a source of income for weeks or possibly months. Unemployment benefits, if attainable, might lessen the blow a little, but likely won't come close to offsetting our employees' lost wages. 
To help support our team during this difficult time, we are asking you, our patrons and our community, to pitch in. For every contribution over $25, we'll buy you a beer or a basket of tots once we re-open. If you've got a bit more to spare, say, over $100, we'll throw in a Royale t-shirt.  Just make sure to leave your email so we can send over a coupon.
No matter what you can give, you know you'll always get a ton of love from the whole crew. Think of it as a little extra tip for all their years of stellar service.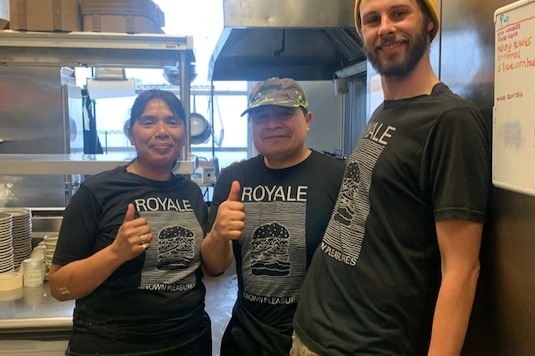 Become the first supporter
Your donation matters
Organizer
Jordan Brownwood
Organizer
San Diego, CA