Rohingya Refugee Children's School
UPDATE: Since August 25, 2017, over 688,000 Rohingya refugees have fled persecution, military "clearance operations" and mass rape in Northern Rakhine State. Though 90 percent have fled the genocidal attacks into Bangladesh, no repatriation or other solution for their suffering is in sight, so we are requesting your urgent assistance to a small grassroots effort that makes a big difference to Rohingya children. Any amount you can give is appreciated.

World Rohingya Organization  is a small but well positioned voluntary organization run by a Rohingya leader with excellent access to this vulnerable community through family and friends and visited the refugees for two months in early 2017 and again after the major influx of refugees in Fall 2018. . This photo is WRO School in Teknaf, Cox's Bazaar, bangladesh where 83 Rohingya refugee kids including 43 orphans are getting elementary Burmese, Bangla, English and Quran lessons . The school was heavily damaged by Cyclone Mora in May 2017 but the community wishes to keep teaching the students, who have no other educational prospects.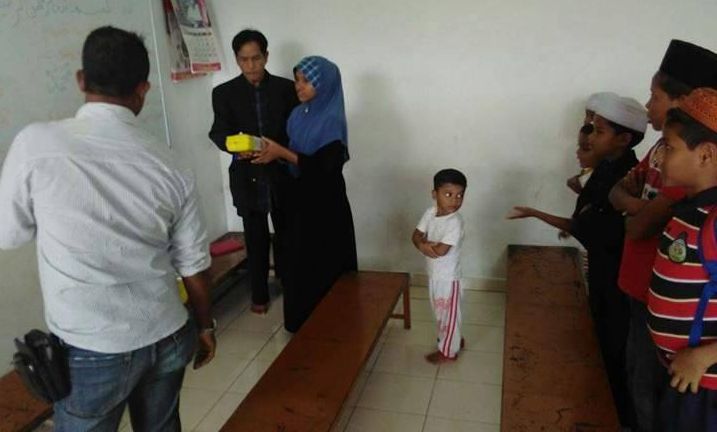 Mohiuddin Yusof, the President of World Rohingya Organization, is based in New York City but in constant touch with the impacted community in Teknaf and now also the huge camp of Kutupalong. His regular visits to these camps are possible due to donations and his willingness to stay long periods among his people in the camps.  His efforts are very cost-effective. Refugees have asked him to help them maintain three schools and he is struggling to keep that promise and needs your help. Along with teachers salaries this also means basic food distribution, since the schools function as social centers.

In order to discourage the influx, the government of Bangladesh  has limited and sometimes refuses to allow international charities access to this population or to supply emergency food or health services, so grassroots organizers like Mohiuddin are especially valuable. He has established good working relations with local authorities.



Here is a short video showing some of the children at the school and their needs: 



Two teachers each 7000 taka per month; the total for 2 teachers 14000 taka salary, plus children breakfast, snack and books, paper and pencils total 10,000 taka per month-- or 300 Dollars per month which can keep the entire school going during that time.

Md Ismail is the English teacher for the WRO Community School- 2 Kutupalong Refugee Camp,Cox's Bazar,Bangladesh. Grade_5- 6- 7 For those MIDDLE school students who came recently, their new school started December 2017. Currently
40 students present are taught in 2 shifts, with lessons in English and Bangla (4 days English, 2 days Bangla 3 hours each shift, 2:00pm to 5:00pm and 6:00pm to 9:00pm) Friday is off. School roofs need to be fixed especially with serious  concerns about the upcoming monsoons, salary for teachers is due and there is a  urgent 45 thousand taka need overall.

WRO is also developing a female empowerment and awareness session 4 times a month weekly program of WRO in Noyapara refugee camp,Teknaf. This social program is designed to keep Rohingya refugee women and unmarried girls safe from human traffickers and other "bad guys"  who falsely promise marriage with affluent Rohingya youths in Karachi and Jeddah or Chittagong.
This is a real crisis situation and help is needed to save lives. The prospects of the Rohingya refugees in Bangladesh are especially precarious . Your help is very important... and despite the many challenges, WRO has rare access to food distribution points as well as the school.  May Allah Bless you for your efforts for Rohingyas. If you wish to volunteer and to request more information feel free to write: [email redacted] 

Organizer
Adam Carroll 
Organizer
Jackson Heights, NY