Help Us Get Our Princess Back
     A day ago I was woken up by my grandmother because my stepmom's dad had just arrived for what I thought was a friendly visit. I've only really met the man once when our family took a two-day long road-trip to stay with him for a while, during that time I decided that I liked him and was now excited to see him again. I quickly got out of bed and walked out the door mentally preparing myself for the great amount of hugging that was sure to come next (I'm not really a hugger). However, when I stepped outside the hugging did not commence. Instead, I was greeted with the sight of policemen, everywhere. I soon discovered that my step-granddad or whatever you call him had only shown up to help my step-mom take my little sister away from myself and the rest of my family. There was no warning, no goodbyes, and absolutely no remorse.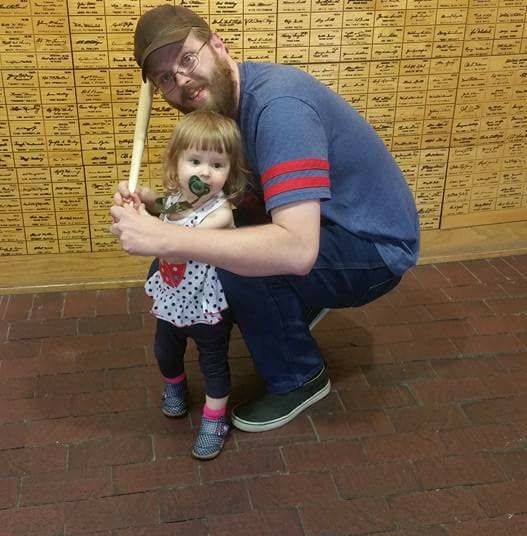 My dad is now doing everything he can to get his little girl back but everyone we've talked to has said that we can't do this alone and that we need a lawyer.  This is a huge hit for us to take as we are not the richest of families and lawyers are quite pricey. My father has talked to anyone and everyone he can and is now building up a pile of things to start selling. As positive as I have tried to be for him throughout this whole thing I really just don't believe that we'll be able to get the money that will ensure the safe return of my sister to our family.
     That is where gofundme comes into play. Because of my age, I cannot help by simply giving him money from my paycheck as I can not earn a paycheck. This website is my only hope of helping my dad see his daughter again. My stepmother or I suppose my ex-stepmother now, will not be able to file any legal papers for six months as she has not been in her home state for a few years and my sister has never lived there. The plan is to get the case set up in my family's state before her family can. All we're trying to do right now is get my sister back into our state and temporary custody if possible, which will hopefully turn into full-time custody at a later date.
      Any donations that we receive will be used to help pay for consultations and for the actual work of lawyers. I only know that we need to act as quickly as possible in this situation so the ideal date for us to reach our goal amount is August 31, 2017. This may be impossible but I feel that I need to at least try to help get my sister away from a negligent, verbally abusive mother and back to the family that treats her like the princess she is. I would like to say thank you in advance to those willing to help our situation, it will be because of you that I will be able to see my sister again and for that, I am eternally grateful.