Relief Through Play for Ukrainian Refugee Children
After escaping the bombs and destruction of their homes, more than 2,000,000 (million) traumatized
Ukrainian mothers and children
have been welcomed into Poland. They took little more than what they could carry and have had few if any opportunities to have fun, relieve stress or experience normal life. 
DiscAbilities
is a program that grew from more than 40 years of using flying discs sports and activities as a therapeutic recreation for individuals with all types of physical, developmental and emotional challenges. The process of throwing and catching, along with the special aerodynamics of flying discs, makes them especially effective in releasing emotional stress and encouraging fun, healthy social interaction.
Brad Keller, creator of
DiscAbilities
,  inspired by the warm reception and generosity of the Polish people and the country of his mother's family, is traveling to Warsaw to provide this time-proven therapeutic recreation program to Ukrainian children and families. 
His goal is to raise $10,000:
$2,500 for transportation and housing for one month
$7,000 to purchase 1,400 special discs
$500 for support and unexpected expenses
The discs will be given to families. This project will provide the fun of playing games with discs, and also explore the many ways they can be used as plates to eat from, shade from sun and rain, a dry place to sit when the area is wet, a fan and a hot day. etc.
We hope you will consider making a contribution to this worthy cause.
For more information on DiscAbilities please visit our website:
https://www.rpointnyc.com/discabilities
Hear Brad speak more about his work:
https://podcasts.apple.com/us/podcast/2-brad-keller-the-frisbee-whisperer/id1492732535?i=1000460562371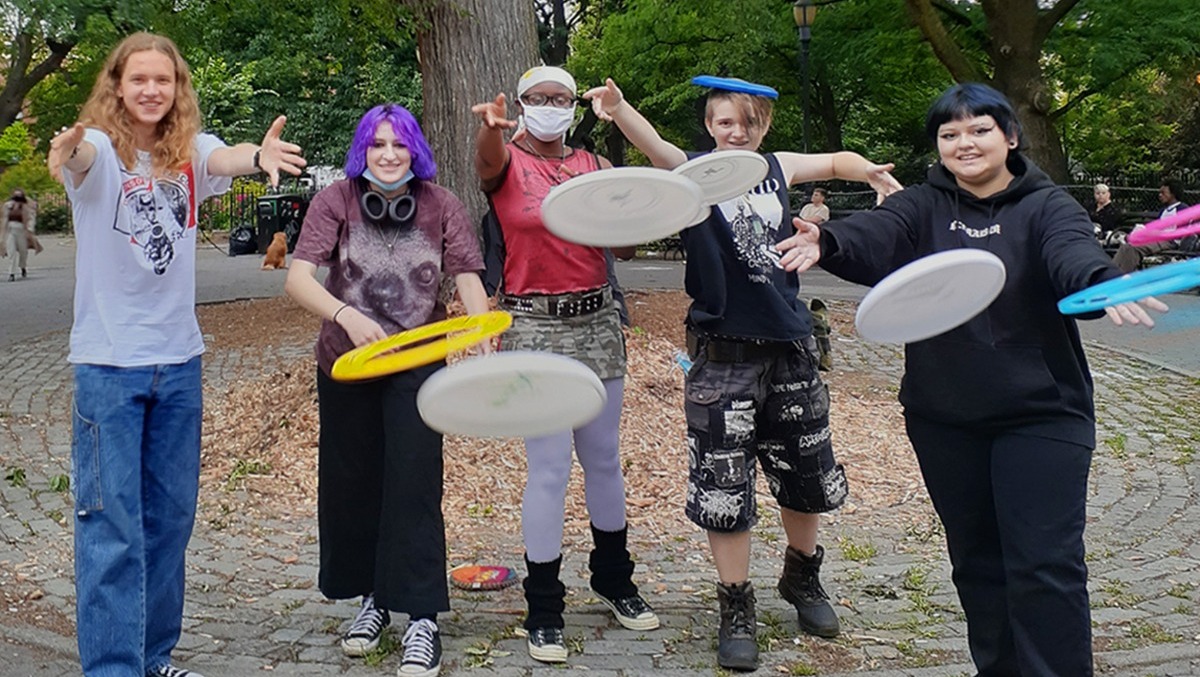 Become the first supporter
Your donation matters
Organizer and beneficiary
Olivia Matthews
Organizer
Brooklyn, NY
Bradford Keller
Beneficiary