Replace Red Oak Playground in Rock Cut State Park
Red Oak playground in Rock Cut State Park needs our help!
Last summer, my children and I visited over 40 parks and playgrounds in the Rockford area. We profiled these playgrounds on
StatelineKids.com
to encourage other families to get outside and enjoy the resources in our community.
On our travels, we stopped by Rock Cut State Park. There are two playgrounds located within the park, Puri Crest and Red Oak.
Red Oak playground is located near the beautiful Pierce Lake. There's a gorgeous view surrounding the playground and the area is a wonderful place to have a picnic or rent the spot for a family gathering.
I was so saddened to see Red Oak playground in its current state. The playground is nearly 20 years old and in terrible condition. It is dangerous and damaged beyond repair. There are broken pieces of equipment, sharp plastic edges sticking out, rusted metal platforms with holes, and dangling chains where swings should be. The playground has been deteriorating for the past three years and will not be replaced or repaired without the help of our community.
Here are some images of the playground in its current condition: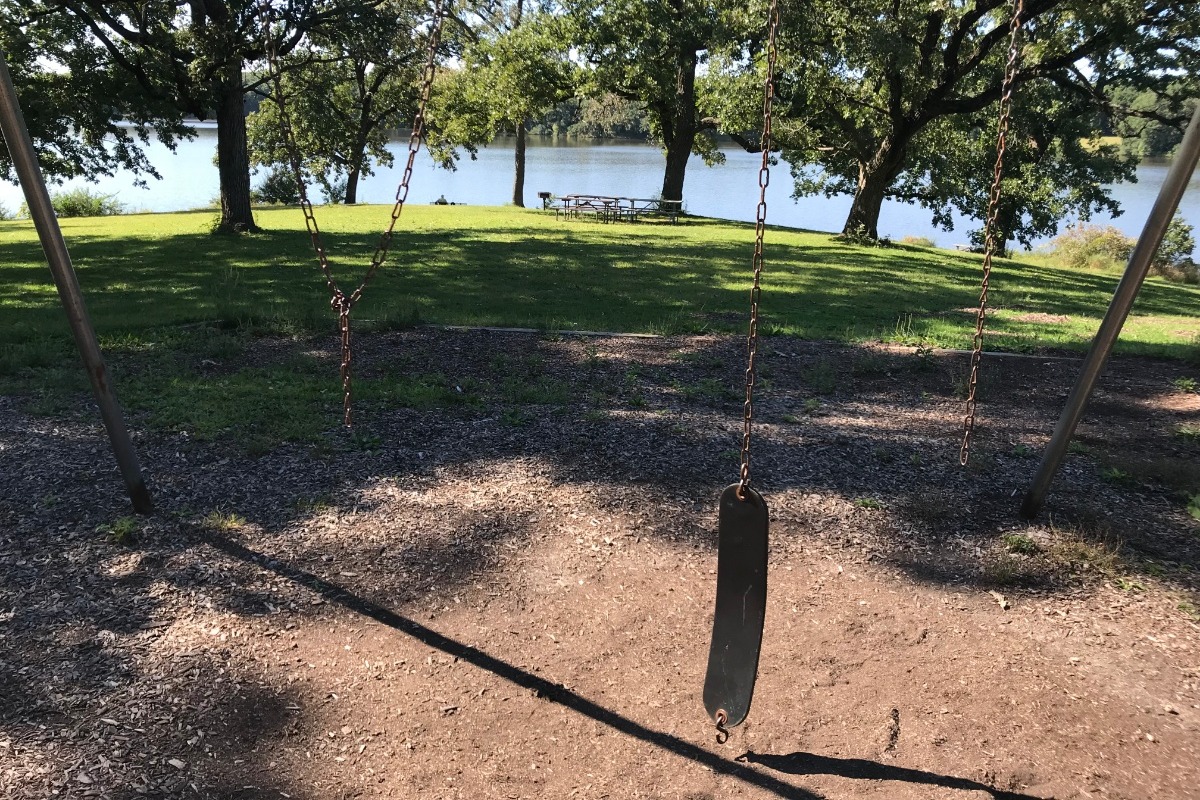 Our goal is to get Red Oak playground removed and replaced in 2019, but in order to do that, we need your help! We want to provide a safe and fun playground that complements the natural beauty of Rock Cut State Park.
We need your donations!
We want to make Red Oak playground a destination that people not only want to visit, but come to Rock Cut State Park specifically to use. We are looking for corporate sponsors as well as individuals who feel compelled to make a positive difference in the lives of Stateline area children and families! Those who donate $1000 or more will be listed on a sign at the playground's entrance. Corporations or individuals can sponsor components of the playground such as swings, slides, and climbing equipment.
Here is an image of what the new playground would look like:
We need your time and talents!
Do you have experience with a project like this? Can you organize a fundraiser, post about this social media, contact local news media, plan events, organize volunteer efforts or any other means of helping? Contact us for more information.
We need your help building the playground!
Once we have the donations, we will have a community build to get the playground set up. We will need approximately 20-30 people to help. 
The Stateline Foundation is a registered 501(c)(3) charitable organization dedicated to improving the lives of children and families in Winnebago, Boone, and Rock counties. All donations are tax deductible.
Checks can be mailed to Stateline Foundation:
Stateline Foundation
PO Box 963
Roscoe, IL
61073
To stay connected with the progress of this project,
please join our email list here.
Estimated build date: Summer/Fall 2019
Organizer

Registered nonprofit
Donations are typically 100% tax deductible in the US.