South America: Mission of my Heart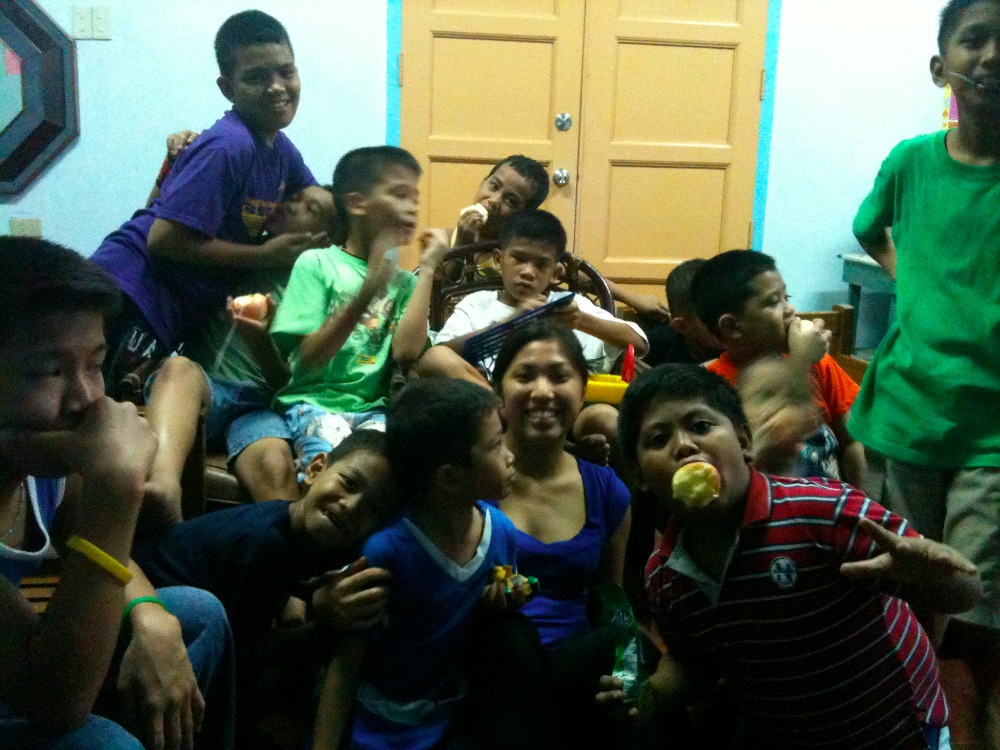 Dear Family & Friends, 
Since I was a child I've always had a heart to serve my community, the less fortunate, and most importantly the children of the world. In the next month I will be embarking on a journey to follow my heart traveling through South America and serving those who are in need and their communities. 
Growing up I spent my summers going on missionary trips with my church to Mexico and to underdeveloped cities in the US. We built homes, fixed up children centers, and volunteered in orphanages. Many of the kids we worked with were malnourished, starving, and yearning for attention. 
When I graduated college I continued to pursue my passion and spent four months volunteering at an orphanage in the Philippines, which became a turning point in my life. Short staffed and overflowing with love, the orphanage always seemed to be doing what they could to show compassion and care with the little they were given. I remember my first day vividly. I walked excitedly into the nursery and found myself quickly put to work in a room filled with crying babies. Towards mid-morning I noticed there was a room that the nurses would occasionally check, but from which you could hear never-ending cries. I went to the room and found three sick babies. With little attention the babies were red in the face, covered in tears, and sitting in soiled diapers. I spent the rest of the day tending to the sick babies, consoling and caring for them to help ease the pain of being sick. 
That night I went home and cried. I thought about my own little brother and sister and watching my mother and father lovingly tend to them night and day. I thought of how when any of my siblings were sick and there they were; with the Vicks, the lullabies, and their warm loving arms to make us feel safe and loved. I prayed, first thanking the Lord for blessing me with a loving home and secondly for being able to use the love I had received to try and give back with everything in my heart to every child and person I encountered throughout my journey in the orphanage.  
Once I returned home I joined the work force while still trying to maintain my passion to serve on the side. I worked at soup kitchens and delivered meals and basic essentials to those in need. I trained and became a certified sexual assault counselor, battling the misery of tragedies and consoling survivors. I worked at camps for kids who have lost a family member(s), in order to help them work through their grief while I simultaneously learned coping skills and managing death. In addition I've dedicated time and energy working with runaways and children living in homeless shelters. I've worked with organizations to help spread awareness of human trafficking and slave labor. I joined a mentoring program and became a Big Sister tutoring and mentoring my new Little Sister. But somehow I always felt like there was more love in me I knew I can give.    
With an overwhelming feeling of love and grace I have consistently tried to find outlets to be a leader and example of light and love. I have always known there was more I could do and want to finally follow that dream. With an open mind and heart I know I cannot save the world on my own, but little by little I know that I can at least make an impact by helping every individual I come across. With your help, I'd like to volunteer throughout South America and help orphans and homeless children, working with their communities to figure out ways to make life more sustainable.
I'll be volunteering at multiple locations and depending on how much donations I raise will affect the number of places I can serve and impact. 100% of all your donations will go towards my volunteer costs.
$1000 - will allow me to volunteer in Equador with Street Children for 2 weeks
(Teaching young kids who live off the streets basic human rights, personal hygiene, and providing them with food)
$1600 - will allow me to volunteer in Bolivia at a Child Refuge for 2 weeks
(Working with orphans and children living off the street to provide a better lifestlye and create a safe and loving environment for them to grow up in)
$1700 - will allow me to volunteer in Equador at a Wildlife Sanctuary for 2 weeks
(Working in a sanctuary for rescued and confiscated wild animals from the Amazon to help give these animals a second chance)
$2700 - will allow me to volunteer at in Venezuela at an Equastrian Ranch 4 weeks
(Working with rescued horses to provide therapy for children with special needs)
My goal is to raise $7000 to volunteer for a total of 10 weeks to be able to volunteer and work with both children and animals. The money that I raise will go toward my volunteering costs, including housing and accommodations, assisting the organization, and in-country emergency support.
I thank God and yourself for your donation, compassion, and time. There is no donation amount too small or too large and all proceeds are gladly appreciated. Even if you have nothing to give please help me in sharing my story of trying to impact the lives of those around me and hopefully it can encourage others to follow their passion as well. Thank you. 

Organizer
#1 fundraising platform

More people start fundraisers on GoFundMe than on any other platform. Learn more

GoFundMe Guarantee

In the rare case something isn't right, we will work with you to determine if misuse occurred. Learn more

Expert advice, 24/7

Contact us with your questions and we'll answer, day or night. Learn more