Family Immediate Need St.MarysCo
This fund will help support and provide the immediate need of a safe & reliable vehicle for 3 precious little boys that just suffered the greatest loss imaginable!
This is such a devastating time. The Quade family was ripped apart by the sudden loss of my brother n law
Timmy Quade
known to many as "
Bone
" on August 4th whom suffered a heart attack in his sleep at only 39 years old. It's hard to believe that someone so full of life is no longer with us. We are all so deeply heartbroken. Timmy was such a proud, loving and doting Daddy to his three awesome little boys (his lil' Goblins) Sebastian, Jayden and Gabriel, fiance, son, brother, the "cool" uncle, coworker and friend. The loss has left a huge indescribable void amongst our family.
Timmy was a supportive, loving hardworking man that took pride in his career as a skilled Finish Trim Carpenter.
He also was the sole financial provider for his family
. Dawn his (fiance) the love of his life, his (fire goddess) has been an incredible homemaker and devoted mother and is now left to raise their three boys without him. Unfortunately, she's been sick for some time now after contracting MRSA during an emergency c-section. Since, she's recently had breast cancer area removal "while extremely thankful for early detection" she's been continually battling very dangerous recurring staph infection that keeps her going to countless doctor appointments that are required in order to keep her home with the boys and not hospitalized.
The amount of hardships that are yet to come are incomprehensible. She's trying so hard to be incredibly strong for the boys, in fact I know that she hasn't really been able to grieve the loss of her life partner,  best friend her (Sun & Stars) because she's been so consumed by overwhelming fear.
Dawn has faced making many difficult decision in a very short time. (
her goal above all is to keep them safe and in the family home
) However, as extremely frightening as it she's now  facing 
the harsh reality that she simply won't have the means to maintain the monthly payment obligation on the family van and as a result it will be taken by the Lender in October.
That's right, her only means of transportation to get the boys back and forth to doctor appointments, school, activities, the grocery store and walmart to simply pick up necessities from time to time (something we all do ourselves on a weekly basis) It's all just so devastating... Could you imagine?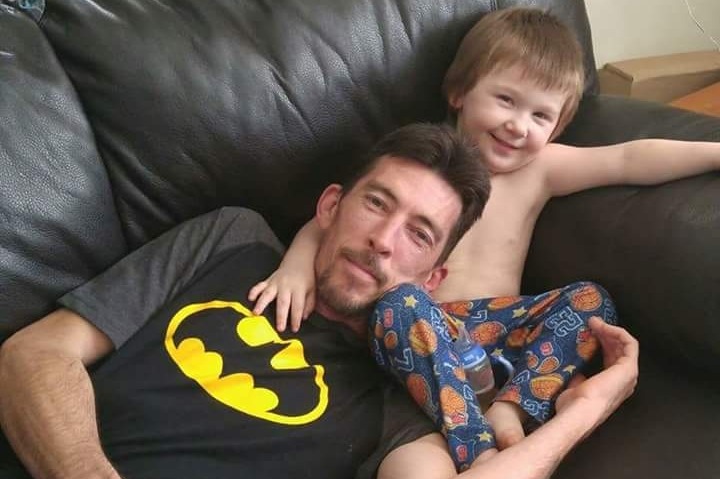 "It Takes a Village"
Time is running out fast, this is not an ongoing fundraiser... We all have the opportunity to come together and make a huge difference. The need is immediate and extremely necessary! 
Let's help Dawn let go of the fear and worry of these hardships and allow her the opportunity to breath and focus on grieving and helping her babies cope with the loss of heir daddy, their role model and HERO.
Let's get them back to what we call life.
I'm reaching out desperately asking my
family, friends, colleagues, neighbors and the community
to please participate in making this possibly by making  a donation of
$5-$10- $15- or $25 today..
I sincerely hope that I'm not asking for too much and certainly would never ask for more than what they NEED . 
Lastly, The family is endlessly grateful for everyone that came together and made it possible  for Dawn and the boys to stay in their home until benefits arrive in December.  
Thank you for reading and considering to help my very deserving family during this terribly dark time.
**Remember, if it's not to much trouble I beg and encourage everyone to PLEASE SHARE and encourage your friends to do the same as time is running out fast!

Organizer
Monica Osman Quade 
Organizer
Fenwick Manor, MD