Building Community at Puzzles Cafe!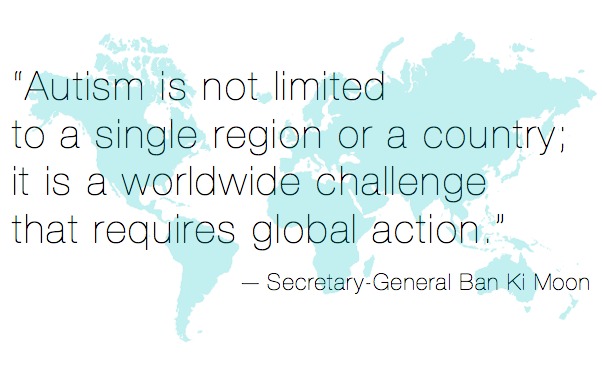 About The Autism Initiative

1 in 68 people in the United States are diagnosed with autism. This means that more individuals are affected by autism than AIDS, diabetes, and cancer combined. Countless families in the Capital Region of New York are touched by autism and other developmental disabilities in one form or another. At The Autism Initiative, our approach is two-fold: we seek to welcome and include individuals and families affected by special needs into the community, and in turn, hope to nurture compassion and understanding by exposing our community to individuals with disabilities. Piece by piece, we seek to make the world a better place for all, regardless of ability or disability.



The Autism Initiative is a 100% volunteer-based nonprofit organization dedicated to improving the livelihood of individuals, families, and communities affected by autism and other developmental disabilities. Our organization achieves this mission by offering employment opportunities for disabled individuals, promoting an attitude of acceptance and understanding of disabilities, and providing a welcoming space for enriching programs, activities, support group meetings, and workshops to take place. At The Autism Initiative, we believe that individuals with developmental disabilities have the right to work in integrated settings with non-disabled colleagues, be afforded the same wages, and contribute to society in a meaningful way. Believing in a truly inclusive society, The Autism Initiative aspires to provide developmentally disabled adults with opportunities for personal growth, a source of income, social interaction, and a sense of purpose. Our organization works in tandem with Puzzles Bakery & Cafe LLC, a local restaurant opening in Downtown Schenectady in 2014 that actively employs adults with developmental disabilities.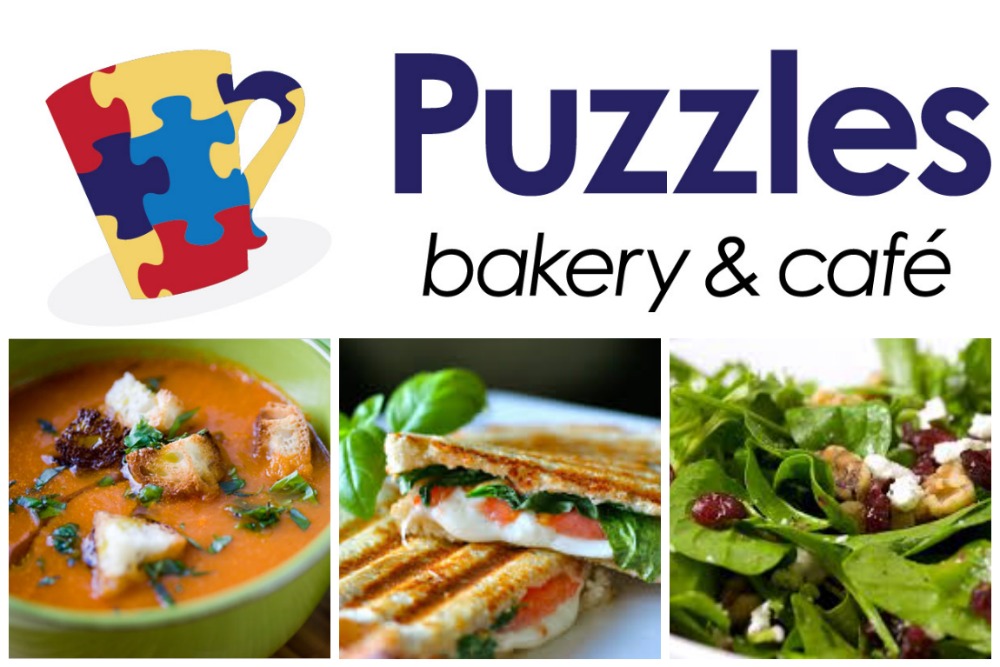 Our Community Room 
The Autism Initiative needs your help in providing the ultimate community space! Our organization will offer daily programs and events in Downtown Schenectady beginning in Fall 2014. The use of a small space has been donated to our organization for the purpose of designing and operating a successful small-scale community center. We have approximately 325 square feet and a limited budget to create an effective all-purpose room. We expect to offer various programs in the community room on a regular basis, including but not limited to: adaptive yoga, therapy dog visits, career development, music events, workshops, vocational training, support group meetings, family movie screenings, and physical, occupational, and music therapy sessions. While the all-purpose room is designed with special needs in mind, the use of this community space is not limited to those affected by developmental disabilities. This special place is available not only to the autism community, but to the community at large.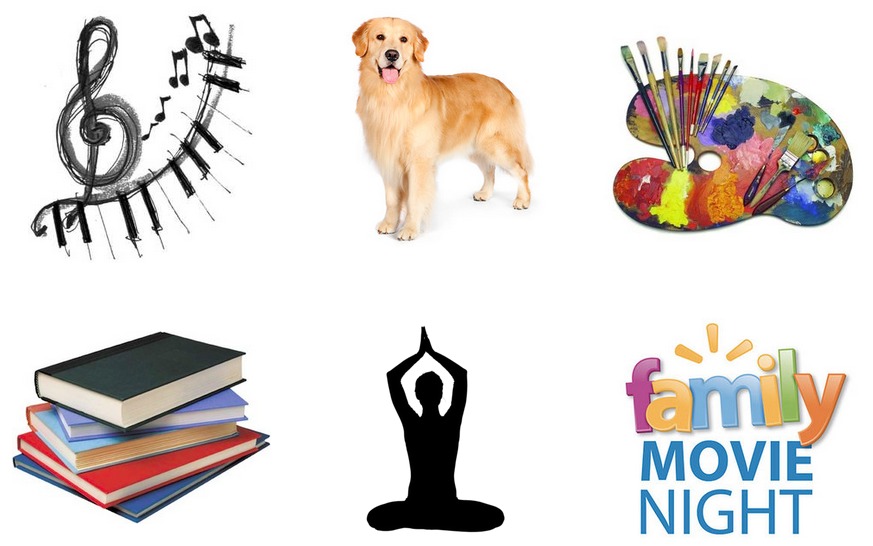 The success of this project is measured in lives improved by visits to our community center. Perhaps a child with Down Syndrome will benefit from reading a book to a therapy dog, or a developmentally disabled adult will learn new skills by attending one of our art programs. Maybe a single mother with a severely disabled child will discover that she's not alone at one of our support group meetings. Perhaps the sibling of an individual with autism will connect with their special needs sister through the power of music at an open mic event. Maybe a young adult with autism will discover a new form of exercise at one of our adaptive yoga classes, or the grandparents of a disabled child will witness their grandson flapping and laughing without judgement at one of our family movie nights. While success is sometimes intangible and difficult to "measure," we are confident that this community room has the potential to change countless lives. 

Our Wishlist: How $10,000 would be put to good use!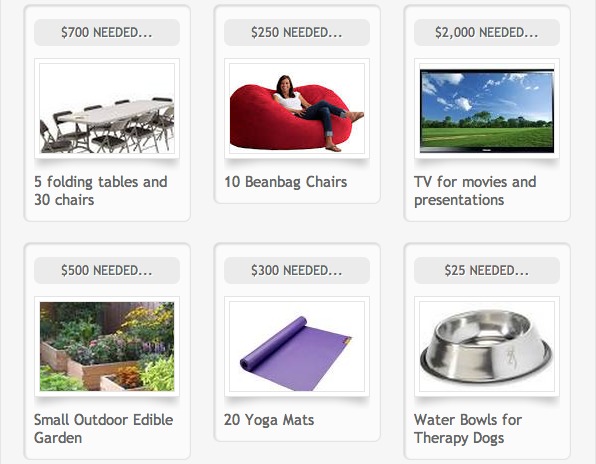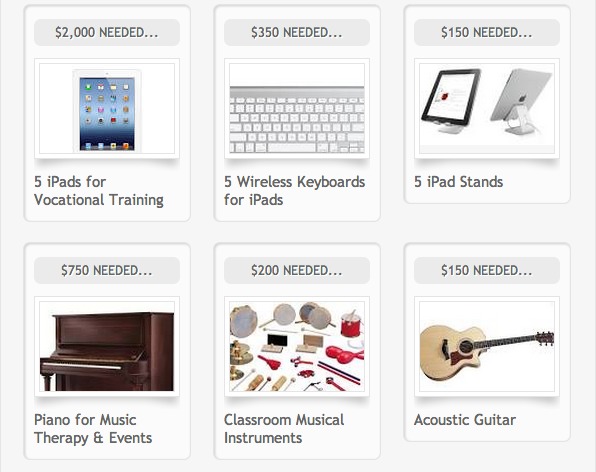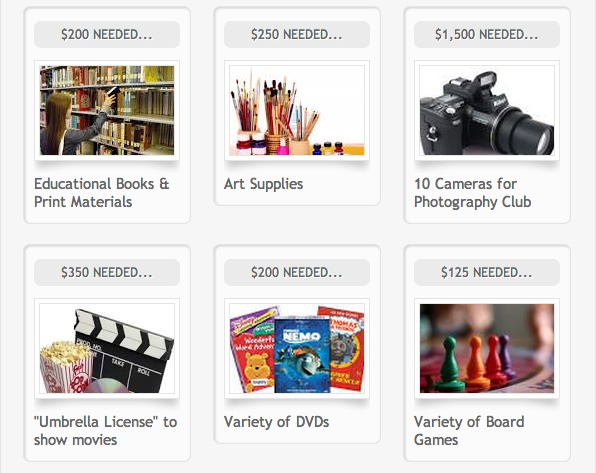 In-kind donations are also much appreciated.
Please contact 
[email redacted]
 if you'd like to donate DVDs, musical instruments, art supplies, etc. In-kind donations are eligible for the various reward levels! 
Organizer