Providing Clean Water for Panama

Hello! We are a diverse group of undergraduate/graduate engineers from the Engineers Without Borders chapter at the University of California Santa Barbara. Currently, we are working with the Ngäbe indigenous tribe of Valle Escondido, a remote community in northeast Panama to implement clean water infrastructure. The community has access to no filtered water and has no electrification. Our team is working to provide the community with clean water, and in the future, work to provide solar energy. All donations will be directed toward direct equipment and transportation costs.


About the Community/Project
Valle Escondido is a beautiful community located on the island of Isla Cristobal in the Bocas Del Toro Province and consists of around 40 homes and 400 members. Typically, 10 people live in each 1-2 room house. The community consists mainly of the Ngäbe people, a culturally rich indigenous population in Panama. They are primarily an agronomic society  and many community members work on farms in Valle. Numerous cacao and banana plants can be found in Valle, along with livestock including cows, pigs, and chickens. Some members also work on the mainland and take a 40-minute boat ride to work every day. There is an elementary school within the community, and teachers come from outside the village daily to work. When kids reach high school, they have to travel outside the village to the mainland to continue their education.
 
We were connected with the community via Floating Doctors, an organization who travels to the community every few months to provide medical services. They contacted us to explore our ability to implement clean water infrastructure to prevent the frequent gastrointestinal illnesses within the community. This past March, our team traveled to Valle Escondido to meet the community and conduct a site assessment to better understand how we can effectively and sustainably provide clean water to the community. After spending a week with the community, conducting oral surveys about community illness and water needs, as well as evaluating available water sources (quantity and quality via broad sampling campaigns), we found the community to be greatly struggling to supply enough water to all its members. Many members have to drink from the small stream pool where they also bathe, wash clothes, and which is frequented by animals. We observed high concentrations of bacteria in the streams and other sources used by the community. However, amidst these concerns, we identified the community as having surrounding water sources which could readily provide enough water for drinking, cooking, and cleaning young children to each home. 



Specifics for Implementation and Spending:
The community's aqueduct system currently has three 1,250 gallon tanks as a reserve connected to 5 different natural springs in the nearby mountains through a network of PVC piping. These tanks are then connected to 24 of the 40 homes in the community in series through a single pipeline system. This design effectively delivers water to the first half of the houses; however, there are currently many losses and inefficiencies in the system where houses further down on the line receive little to no water. We plan on improving this system design with five different improvements:
1. Equalizing the water distribution across homes:
To accomplish this, we will connect each reserve tank in parallel with the network at a different point down the line of the connected homes so that the pressure is spread more evenly across the houses.
2. Minimizing the losses of the system:
With the specific design of the sediment box and reserve tanks, much of the reserve's water is lost as it travels down to the homes. There are also many loose pipes, fittings and damaged pipes along the community's system. We plan to minimize these losses by altering the design of their sediment box and providing adequate resources of spare pipes, valves, and pipe glue for the community to maintain their system properly.
3. Improving the quality of the natural springs where water is being drawn:
Currently, the systems' springs require lots of maintenance to keep them running and clean. We plan to reinforce them with cement barriers and covers to provide a more consistent and protected source for the community.
4. Connecting more people to the aqueduct system:
Only around half of the community members are connected to this aqueduct system, and the rest often obtain their water from the nearby creek, which is a much dirtier source. Depending on our available funds, we plan to connect as many community members to this aqueduct system. This will require us to invest in enough supplies to expand the current network to more homes in the community.
5. Educating the community on the importance of conservation:
Education is a primary focus of our mission to provide projects that are well adopted and maintained by the community. We plan to talk with all community members so that they understand precisely what it is we are doing, how our new designs and implementations are improving their water system, and their role in keeping the system maintained.
The money we raise from this fundraiser will go to purchasing PVC piping and glue, valves, cement, and other materials to help us install the improvements listed above. Funding will also allow our engineers to travel to this remote village to make these installations in September. Finally, if we are fortunate enough to raise more money than required for this project, extra funding will go to the future projects our chapter will be working on. (These future projects are described in further detail below)
About Engineers Without Borders:
Engineers Without Borders USA is a nationwide organization that strives to build a better world through engineering projects that empower communities to meet their basic human needs. With Engineers Without Borders our main priorities are to provide projects that are of necessity to the target community, eagerly adopted and well maintained by the community, and are sustainable for the community and will exist for many years. This is why our organization emphasizes the importance of performing assessment trips before implementation. So we get to know and understand the community and listen directly to the people we are aiming to serve to learn how we can most effectively improve their lives. With this framework, we can establish a strong relationship with the communities and work on projects in collaboration with the community so that they have the knowledge and resources to maintain the systems that we help them create.
Future Projects:
Our chapter is always in need of funding for projects as we continue to grow. Currently, our team is focusing on providing water for the community of Valle Escondido, however, there are many other future projects that we will begin working on in the near future that will also need funding.
Solar for Valle Escondido: A few years ago, the community of Valle Escondido was donated a photovoltaic system consisting of around 85,240 watt solar panels. Unfortunately, when the community was donated this infrastructure, they were given many components, including the charge controller and batteries, that were not suitable for their specific system. Additionally, the community was not given adequate training and resources to properly maintain a solar system of this size. Due to this fact, the batteries and charge controller of the system eventually failed after a few years of being in use and the community currently has no power. This is a common result of charity projects in off-grid communities where they are given water or power systems but not the resources or education to maintain them. This is why Engineers Without Borders has such a strong emphasis on sustainability and education within the community. Luckily, the solar panels are still in good condition and, when paired with the right components, can be used again to power the community. The money that our chapter raises will be used to purchase a new and more suitable battery bank and charge controller and provide members of the community with the proper training and resources to maintain the system for many years to come.
Water for Quebrada Sal: While on our assessment trip in March, we had the privilege to visit another nearby community on Bastimentos island called Quebrada Sal where we talked to the head of the communities aqueduct system and took notes on their current infrastructure. This community is larger than Valle Escondido with approximately 120 house and 1200 community members. Currently, the community's aqueduct system only consistently services five homes throughout the year. The rest of the community relies on rainwater catchment systems for all of their drinking, cooking, and cleaning water. During the dry season, however, it is very difficult for them to satisfy their water needs with rainwater and they often have to use other sources for water that are much higher risk. Upon completing our project in Valle Escondido, our chapter plans on moving efforts to begin conducting more research in Quebrada Sal to design and provide a large-scale aqueduct system that will be able to consistently provide adequate water for the entire community.
Thank you for taking the time to read about our cause and for your financial support if you choose to donate! If you would like to hear more about our mission, check out the official Engineers Without Borders website:
https://www.ewb-usa.org
or contact us with any questions or concerns. Our team and the community of Valle Escondido immensely appreciate the difference you are making with your support!
Contact info: (See below)
EWB UCSB Website:
https://ewbucsbgauchos.wixsite.com/ewbucsb/project-teams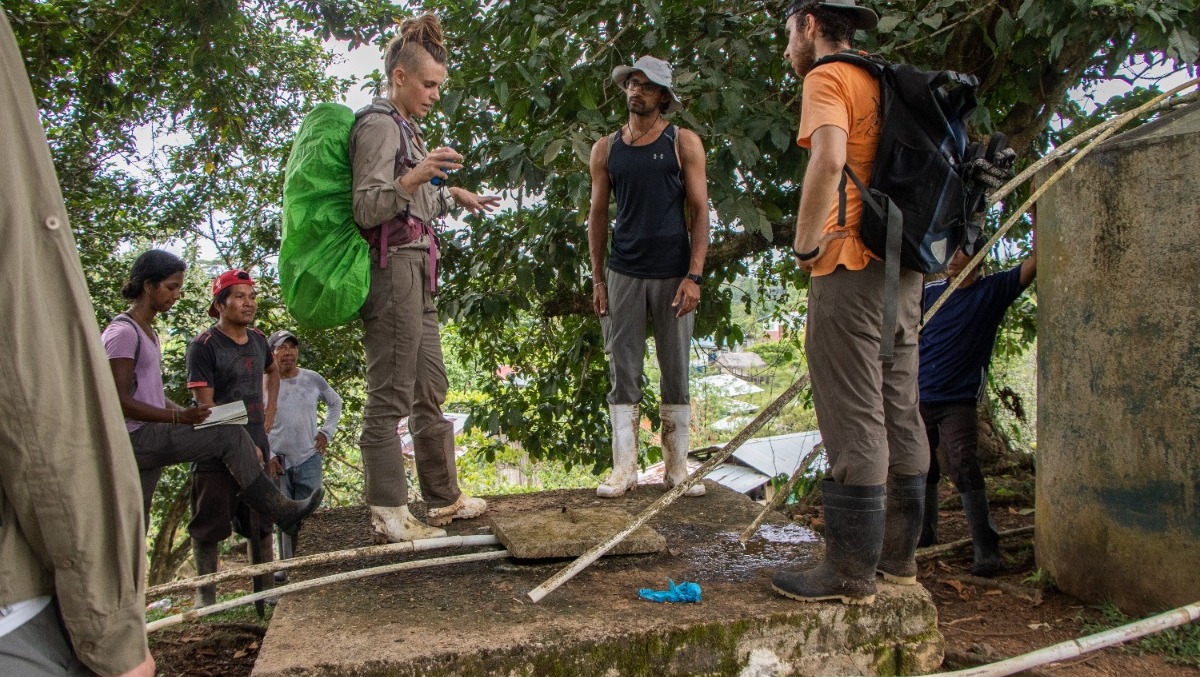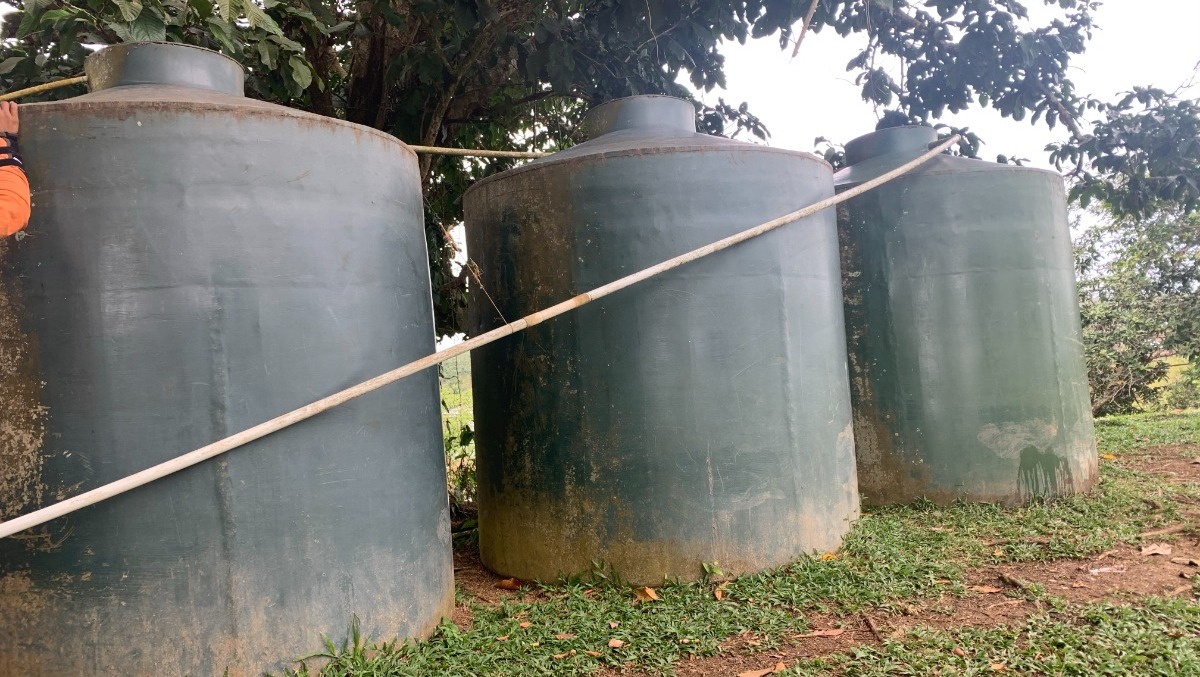 Fundraising team (5)
Alex Monko
Organizer
Raised $300 from 2 donations
Goleta, CA
Calisto Ruiz
Team member
Raised $690 from 8 donations
Dimagi Kottage
Team member
Raised $20 from 1 donation
Emily Ashikari
Team member
Juan Gutierrez
Team member
This team raised $142 from 2 other donations.