High Fives for Children's Lives!
Donate $5 to help feed starving children in Venezuela!
*******************************************
Dona $5 para ayudar a los niños muriendo de hambre en Venezuela! (Descripción en español abajo del inglés) 


The organization Program VIDA founded in Charlotte, NC is seeking your generous donations to continue their life-saving work in Venezuela. The South American country has been suffering from a worsening economic and humanitarian crisis for numerous years with no end in sight. Shortages of milk, formula, food, hygiene products, and all medical supplies have resulted in staggering numbers of Venezuelans dying daily from starvation, malnourishment, and illnesses. Progam VIDA focuses their efforts on providing formula, milk, and food for Venezuelan infants and children with severe cases of malnourishment fighting for their lives! The only way the program is able to continue their meaningful work is with the help of donations from people like you! Program VIDA sends 4-6 boxes of food and supplies every month to hospitals and families in Venezuela. In order to pay the high shipping costs from Charlotte, NC to Venezuela, the program uses various fundraisers and sponsors.
*******************************************
 La organización ProgramaVIDA (Venezuela Infancia Desnutrida) fundada en Charlotte, Carolina del Norte (fundación sin fines de lucro) está buscando tú valiosa donación para continuar salvando vidas en Venezuela. El país sudamericano ha estado sufriendo de la peor crisis económica y humanitaria en su historia. La escasez de productos básicos como leche, fórmula, pañales, comida, productos higiénicos, etc (Sin contar la falta de insumos médicos y hospitalarios) ha dejado numerosos casos de desnutrición y enfermedades graves. Se calcula un promedio de 25 venezolanos diarios muriendo sólo por desnutrición. #ProgramaVIDA enfoca su misión en ayudar bebés y niños en grado de desnutrición severa cómo también hace llegar los donativos a hospitales, casas hogares, orfanatos. Mensualmente se envían fórmulas, pañales, cremas para pañalitis, medicamentos, comida, ropa, etcétera. Ayúdanos a continuar con nuestra importantísima y urgente labor de salvar vidas para hacer llegar todas las donaciones que se recolectan mensualmente. #ProgramaVIDA envía entre 4 y 6 cajas de comida e insumos mensuales a hospitales y casas hogar en Venezuela. Necesitamos de tu valiosa ayuda para costear los gastos de los envíos desde Charlotte a Venezuela.
For this campaign, "High Fives for Children's Lives"  every person who reads this page is asked to donate just $5 to this noble cause and share the link with others. 
********************************************
Para esta campaña "Dona $5 y Salva a Un Niño" estamos pidiendo que cada persona que lee esa página dona solo $5 a esta causa noble y comparta este link con otras personas. 


Thank you so much for helping Program VIDA save the lives of innocent babies and children struggling to survive in Venezuela! 
*******************************************
Muchisima gracias por ayudarnos a ayudar! Una vida de la generación de relevo espera por tu ayuda. Dios te bendiga!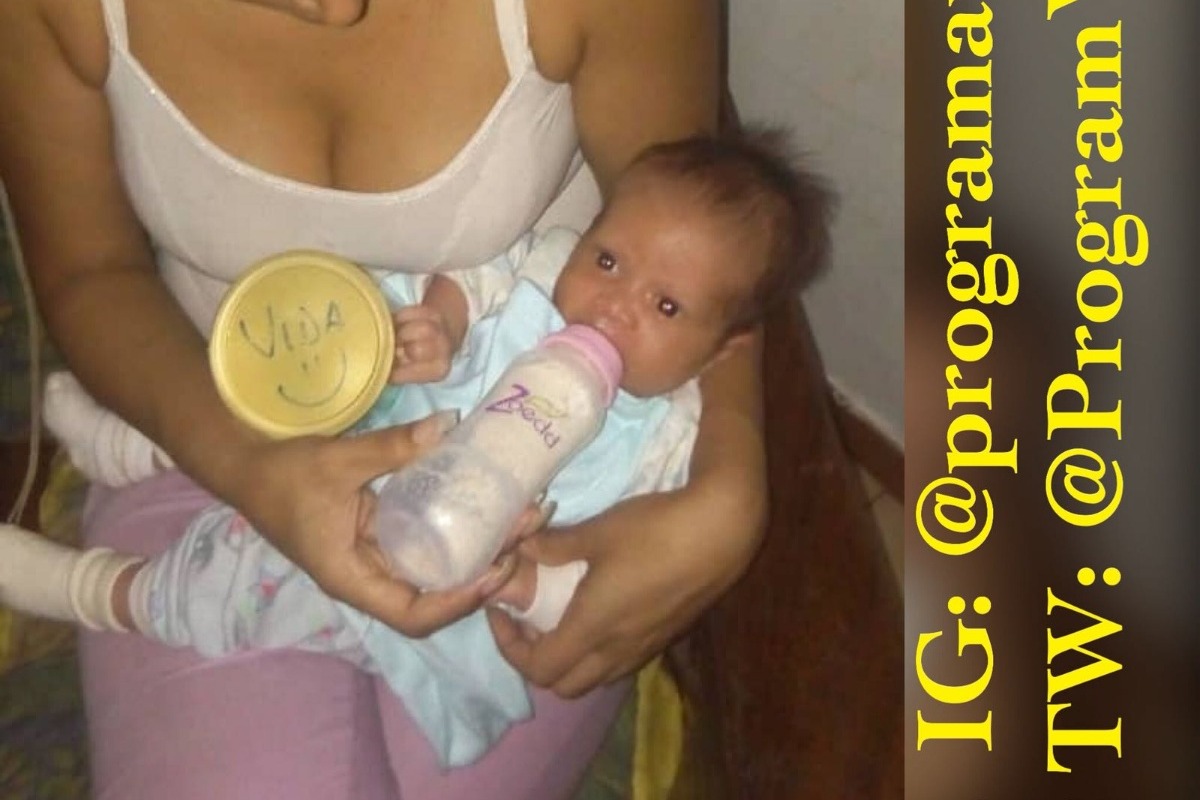 For more information about Program VIDA and to see photos from previous donations, find them on Twitter @ProgramaVIDA and Instagram @programavida1
We are currently in the process of acquiring our 501c3 tax status as a non-profit organization. Until that is finalized, donations can not be used as tax write-offs for donors. Thank you for understanding. 
********************************************
Para más información acerca de #ProgramaVIDA y para ver las fotografías de donaciones ya realizadas, buscalos en Twitter @ProgramaVIDA e Instagram @programavida
Organizer
Amber Garcia 
Organizer
Winston-Salem, NC