Detroit Retirees Appeal Bankruptcy
As the Detroit Active & Retired Employee Association (DAREA) appeal works its way through the court system, we are continuing to let other workers, retirees, and concerned citizens know we are fighting this injustice. We are need of your support, participation, and prayers. Join us.
DAREA  evolved from the unfair pensions and benefits cuts to the City of Detroit's retirees and workers as a result of the Detroit Chapter 9 bankruptcy.
 We believe that our best interests were not represented by most of our official unions, committees, or associations. As a result of this misrepresentation, a group of concerned retirees, active workers, and other citizens began meeting during the bankruptcy procedures to protest pension cuts. DAREA opposes all cuts to pensions, annuity savings, and healthcare benefits for City of Detroit's retirees and active workers.
We believe the plan of adjustment as confirmed violates the Michigan Constitution, Article IX, Section 24, which states pensions are not to be impaired and/or diminished. We believe this decision is wrong and must be challenged. Based on this belief, DAREA filed an appeal in the US District Court on January 27, 2015.
Our appeal states: "The lower court erred by accepting and confirming a Plan of Adjustment that diminished and impaired the pension rights of retirees. This Court should REVERSE the Confirmation of the Plan of Adjustment insofar as it violates Chapter 9 and the Michigan consitutions, and fashion appropriate relief."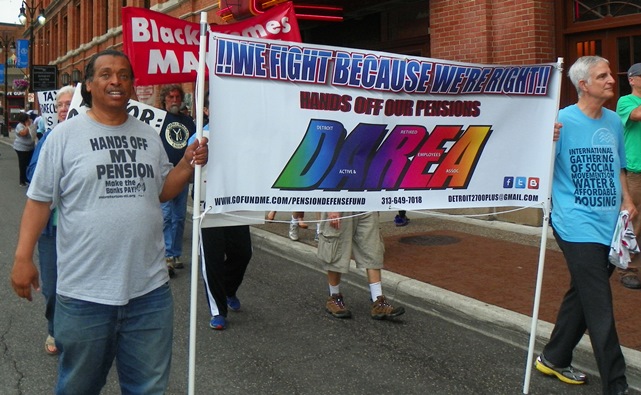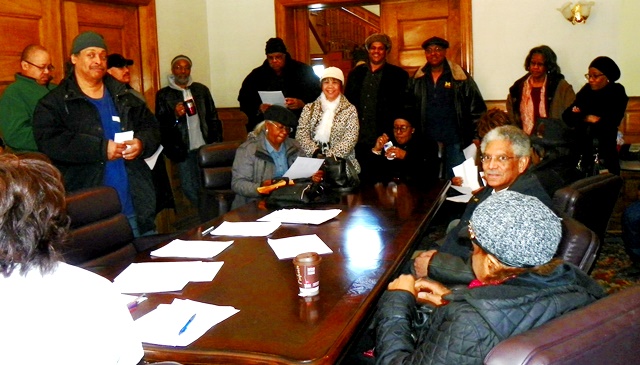 Voice of Detroit Coverage of DAREA Appeal
Organizer
Yvonne Jones
Organizer
Detroit, MI