Dental Mission trip to Ecuador
My name is Rebecca and I work with Dentistry from Colorado Springs and we are raising funds to provide free dental care to a village in Ecuador! We'll be going and doing the work with Adopt-a-Village International, March 18-29, 2020.
Dentists, hygienists, and assistants are headed to Quito & Tena, Ecuador for volunteer dentistry. They'll be at each sight 2 days and plan to see 80-100 patients per day. To help them get there we are raising funds through raffles & donations!  Any donation helps and will be applied towards dental supplies, equipment and provider transportation. Your generosity is greatly appreciated.
All funds will be withdrew before March 10th to ensure they are distributed to our team members in time.
Check us out on Facebook!
Visit Our Website!
Some of our team
Words from our volunteers:
Pat Sercel, Dental Assistant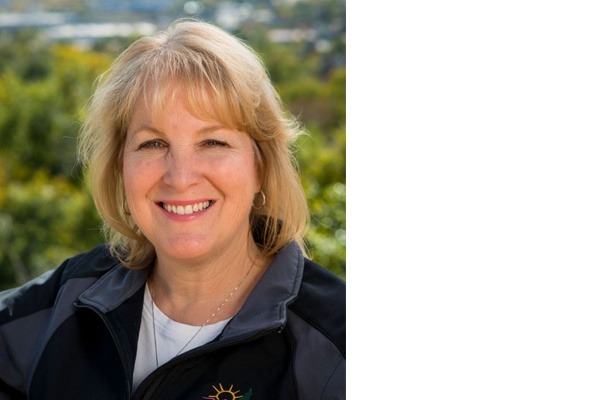 "My name is Pat Sercel, Certified Dental Assistant and Expanded Duties Dental Assistant.  
I have been employed by Springs Dentistry for 16 years.  I have been married for 40 years to my husband, Jon.  We have two grown daughters.  I am pleased that my husband, my daughter, Kristina and her husband, Tyler will be accompanying me on this mission trip.
Dr. Lydiatt and I have talked about going on a dental mission trip for years, but were waiting for the right time.  It seems this is the right time both for me, and from the perspective of our practice, so, we are pleased to have found, 'Adopt A Village', to facilitate our dream to help people in Ecuador who do not have access to dental care.  
Living and working in Rockrimmon is such a privilege.  Our patients at Springs Dentistry are exceptional which makes working in dentistry here so enjoyable, however, I believe one should seek to stretch ones' self,  as life is to be experienced,  so I think it is time for me to step out of my perfect bubble and help people in Ecuador.  I'm not sure exactly what to expect, but I hope this trip will be the beginning of a new tradition for Springs Dentistry.  
I have not been on a foreign dental mission, but have participated for 6 years in Colorado Mission of Mercy providing free dental care in our state.  This mission has been very rewarding but what is amazing to me is how many patients they are able to treat in each 2 day event.  
There is a poster about the Ecuador trip in my operatory, and with that as a focal point, I have often discussed various aspects of such a trip with many patients.  Many express support and so, are excited about our venture.  Additionally, I have let our patients know Dr. Jessica Duru will be covering the office in our absence and it will not be closed.  
In June we met our contact from Adopt A Village, an American who lives in Quito, Ecuador while he was on a visit to Colorado Springs.  He was very enthusiastic about showing us around Ecuador and assured us that all the details of our trip will be taken care of:  not only our airfare, hotel, food, transportation and such, but also handling the many aspects of matching us up with our new patients and equipment in a foreign land!  I have the sense this will be much like doing a local Missions of Mercy event, but In many respects it feels like we will be part of a documentary expedition."
Cindy Brandich
"My name is Cindy Brandich.  My amazing husband and I have lived life, shared life and raised a family for 40 years together.  It has been my privilege to work in the Dental field for over 20 years.  I have worked as an Expanded Duties Dental Assistant for about 15 years. Developing strong relationships and serving those in need is the foundation of everything I do, spiritually, personally and professionally.  I have served on the mission field in Guatemala, The Philippines, Nepal and a trip to India planned for the Fall of 2019.  While in the mission field I worked with victims of Human Trafficking, Medical and Dental Clinics, Earthquake Relief and Tent City Refugees.  It will be a privilege and honor to serve alongside Dr. Lydiatt and his team; not only to extend our experience and expertise but also to simply share some heart, laughter and build cherished memories."
Jon Sercel
"Jon Sercel is a family member (spouse) of a Springs' Dentistry employee.  Jon and Pat have been married for 40 years and have 2 grown children.  Following graduation from the USAF Academy, in Colorado, Jon spent a career in the AF, and later worked both as a defense contractor and as a civil servant, supporting Air Force activities here in the Colorado Springs area.  He has volunteered with Pat, in Colorado's Dental Mission of Mercy events by assisting in the sterilization department doing instrument cleaning and preparation.  During Jon's career in the USAF, he was stationed in many locales around the globe, supporting many US peacekeeping efforts in various parts of the world.  He was deployed in regions including the Far East (Japan, Korea), and to many countries in the Middle East and South West Asia Areas.  He also lived and worked in Europe, where he supported US efforts in both east and west Europe, the Adriatic and peacekeeping efforts in other areas such as the Caribbean, Panama, and the Balkan Peninsula. He is familiar with operating in foreign locales, and is comfortable in such foreign situations.  After retiring from the Government, Jon obtained a CNA certification to be able to support his wife in similar outreach efforts and will use that knowledge to assist the team in this dental outreach.  He has previously supported Springs Dental as a sterilization tech, as it has contributed in-state, to Colorado's Dental Mission Of Mercy outreach efforts.  Jon is excited to support this opportunity, and to see another part of this world we live in?  That is just icing on the cake!"
Kristina Sercel
"My name is Kristina Sercel. I am the lucky wife of an amazing Dentist, Tyler Goodridge, and the proud daughter of an Expanded Functions Dental Assistant, Pat Sercel. I also work in the healthcare field and love my career as a Physical Therapist. I am currently working in a rural area of North Carolina and get to see a variety of patients. I understand the value of having exceptional healthcare available to me and recognize the need around the world. Fortunately, I have been able to share some of my healthcare experience as a physical therapist on a month long clinical trip to Ethiopia in 2014. During which time I worked in multiple clinics throughout Addis Ababa providing orthopedic, pediatric, neurologic, wound care, and burn care. I have also been given the opportunity to work along side my husband at the Mission of Mercy clinics in North Carolina working as his dental assistant, taking blood pressure, and helping with sterilization. Ecuador will be a wonderful new adventure. I am excited to be afforded the opportunity to explore a new culture and to help in anyway that is needed for the trip."
Dr. Tyler Goodridge
"My name is Dr. Tyler Goodridge, I grew up in North Carolina in a small town near the coast. I have been married to my wonderful wife Kristina for four years. I graduated from the University of North Carolina dental school in 2017. I am extremely excited for our service trip to Ecuador. Providing care for the community and to underserved areas has always been a passion of mine. I have taken two trips to Nepal where I was able to provide dental treatment to hundreds of patients in remote mountain villages. We also taught kids in orphanages the value of dental hygiene and provided many children with their first dental visits. On my second trip I worked as an adjunct professor to guide students through patient care. During my free time in dental school I focused my energy as a board member for our chapter of the American Association of Public Health Dentistry. Having the opportunity to provide aid to our local community through events like the Mission of Mercy clinics has been truly rewarding. I am looking forward to the new experiences that Ecuador will provide and the opportunity to help new patients. I always learn more about myself while working in new and challenging environments and I cannot wait for the adventure that lies ahead."

John S. Lydiatt, DDS
"I am John S. Lydiatt, and I am a dentist in Colorado Springs.  I have had my practice in northwest Colorado Springs for 22 years.   I have been married for 26 years and we have raised 3 children here in the Springs.  I have always enjoyed my career because I believe what we do can change people's lives.  One of my purposes in and outside our office is to help the people in our community and now a new opportunity has come up where I can partner with a group to help our world.  I am looking forward to going with this wonderful group of big-hearted people and helping out an impoverished area that is desperate for dental care.  It is amazing to me to find a group that is so dedicated to making a difference.  The Adopt-a-Village organization has done a great job over the years helping these people in need and I look forward to taking our team to Ecuador to help make a difference for some of the less fortunate."
Abigail Nye, DDS


"Being a part of a team, developing a vision, and rallying others around that vision are some of the aspects of dentistry & our office that I cherish most. Throughout dental school & to this day, a goal of mine has been to go on a dental mission trip. That dream is now becoming a reality, and I could not be more excited to travel to Ecuador in March 2020. As a general dentist, this mission trip will allow me to step out of my comfort zone and grow as both an individual and a clinician. Working in a foreign environment with limited resources will be a challenging and rewarding experience. I am eager to travel to a new country, meet new people, learn about different cultures, and provide much needed access to dental care. As a team, we have the opportunity to make a positive and lasting impact. I feel very fortunate to be a part of a practice that so strongly values giving back to the community and advocating for access to care, not only here in Colorado Springs, but now in Ecuador."
Organizer
Rebecca Mayer 
Organizer
Colorado Springs, CO