Children's Hospital Origami
Origami books and paper for Children's Hospitals.
For many years our local origami group
Ohio Paper Folders
 has been assembling simple origami kits and donating them to a local hospital - Nationwide Children's Hospital.  These kits have been very popular, and we have received numerous calls and emails from grateful parents telling us that they made a real difference in their child's hospital stay.  origami is a natural craft for kids in a hospital - it is neat, can be done in the play room or their bed, and can be started and stopped over the course of the day.  
Now we are trying to take this to a higher level by providing a large supply of origami booklets and paper to potentially all 190+ such hospitals in North America.
Each hospital will receive twenty-five each of four different beginner origami booklets, plus one hundred packages (50 sheets each) of mixed origami paper.  Enough for one hundred children to receive a book and package of paper - to keep!
The booklets will be full color,44 pages, 5.5x8.5 inches, and there will be four different booklets.  Each will contain ten to twelve beginner models, with designs drawn from public domain as well as ones donated to us by their designers.
The intention is that children can take a booklet and package of paper as their own - to use while they are in the hospital, and take home with them when they leave.
The interesting thing about this project is that the more we raise, the lower the unit cost per hospital will be, because the more paper we purchase and books we have printed, the lower the cost each.
So - at the lowest goal of $5,000, we can supply 10 hospitals at a cost of $486.00 per hospital.
At $10,000 we can do 20 hospitals, and our unit cost is about the same.
but at $15,000 we can do 40 hospitals, at $28,000 we can do 100 and at $41,000 we can do 200!  This is because once we hit the $10,000 level we will be able to purchase paper directly from the manufacturers in Asia, and at the higher levels the unit cost is very low, since we will be purchasing 20,000 to 30,000 packages in one order.  
The same is true for printing the color booklets.  The unit cost drops dramatically when we are printing 5,000 of each booklet instead of just 250.
Between the lower paper and lower printing costs, at these higher numbers the cost to provide 100 books and 100 packages of paper to a hospital is just $206, including shipping.
About Ohio Paper Folders.
We are a registered 501(c)3 non-profit organization  under the name ANT Inc.  We have been operating as a non-profit for six years, and we are roud to be a "no-load" non-profit.  None of our staff is paid, and all administrative work is done by our volunteer staff.
We teach origami to literally thousands of people every year.  We pay for a twenty foot tent at the Ohio Asian Festival and at the Greater Columbus Arts Festival.  At each of those events we have up to ten teachers working at one time, and teach hundreds of people their first origami model in one weekend.  
We also teach in libraries, schools, other festivals and hospitals all over the state.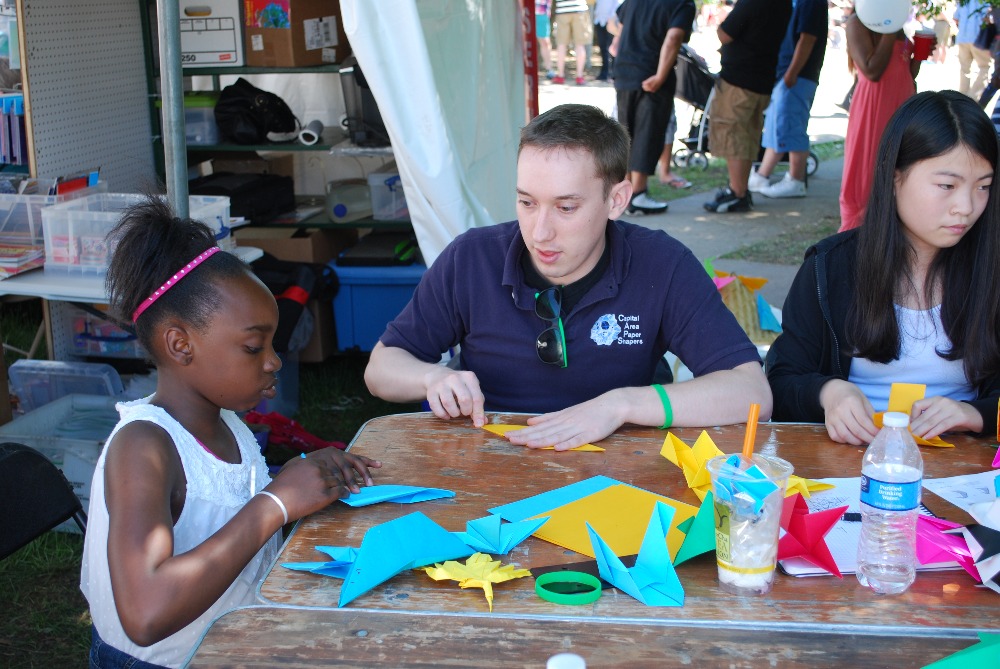 Each year we donate hundreds of origami kits and holiday ornaments to Nationwide Children's Hospital, and in 2014 we added a second hospital.  
OPF also runs the CenterFold origami convention in Worthington Ohio every year - July 30th to Aug 2nd 2015.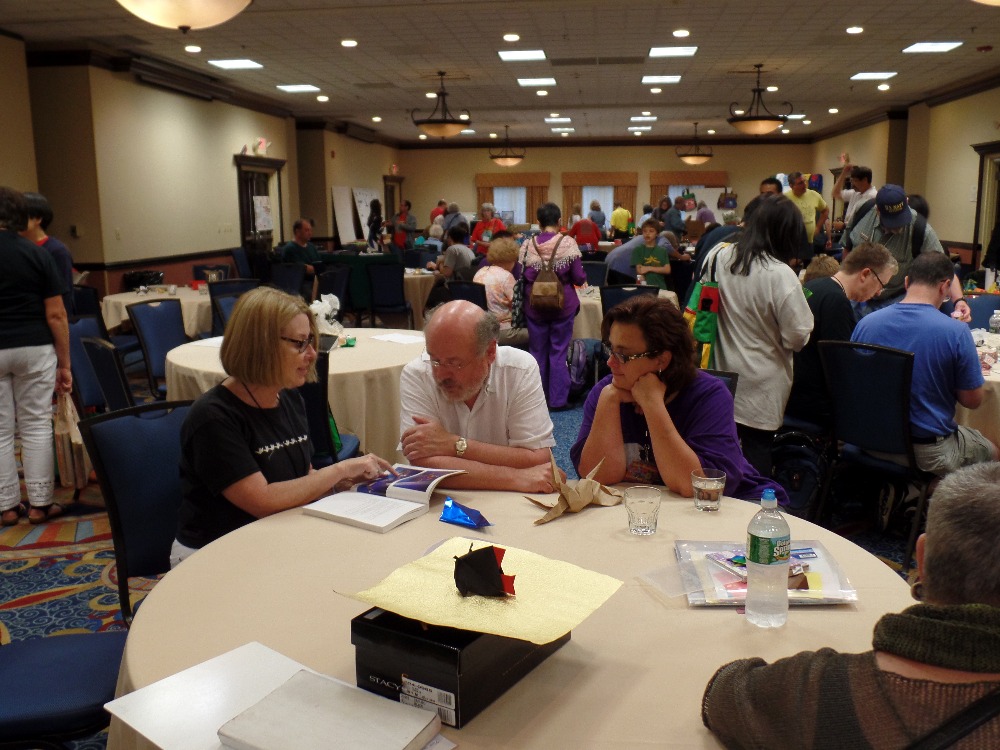 We also operate an origami paper web store at 
shop.ohiopaperfolders.com 
 where we carry over 400 items including kami, washi, chiogami, foil, specialty craft papers and Japanese art papers (up to 21x32 inches!  All proceeds go to support our community activities.  
So - that allows us to give donors a reward of great value without diverting funds from the hospital project:  Discounts...at the highest level we are giving a 35% discount for LIFE.  And even at a $25 donation we are giving a 20% discount on unlimited orders for two months.
And at that highest level - $450, where your donation pays for all 100 books and 100 packages of paper for a hospital, the books will contain a bookplate listing you are the donor (Unless you want to be anonymous).  We will also allow you to select the hospital to receive the books (unless that hospital is already on the list).
If we raise more than enough to fund all 190 children's hospitals we have on our list, we will expand out to other worthy recipients - who would YOU like to see receive origami books and paper?
Organizer