nfATs. (No Fixed Abode Travellers & Supporters) are an autonomous collective of individuals who come together to highlight the current issues that affect all Travellers and the nomadic way of life. Throughout history humans have lived nomadically - it is a human right to do so- and it is a way of life cherished by many. It is, however, currently under threat from many directions, in particular the legislation in the Police, Crime, Sentencing & Courts Bill (part 3 and 4 - Public Order & Unauthorised Encampments) which, alongside many draconian new laws, will make the act of trespass a criminal offence.

https://commonslibrary.parliament.uk/research-briefings/cbp-9164/

nfATs.hub travels verges, fairs, village greens, commons and festivals with a small core crew- composed mostly of New Travellers; we are folk dwelling in vehicles of many shapes and sizes, who live and travel by truck, boat, cart, foot and wagon; some with ethnic Traveller heritage; some who now reside in bricks and mortar.

Our common cause is freedom- to be, to roam, to live.

Some of us live verge-side or squat on disused land or in disused buildings, occasionally we live on the rare authorised or tolerated sites provided by the council and landowners. Perhaps we have been able to secure land which we are allowed to live on and have chosen to settle (a little) which enables us to continue to live in a way that is connected with nature and our planet but with the security that such a base provides.

We have come together because our right to roam is a human right. The loss of these rights, although they impact most obviously upon Travellers, will also impact upon ordinary folk. Our access to the land and waterways is already limited, we have a right to roam on just 8% of Englands land. The other 92% remains off limits, and we are about to lose more.

https://data.gov.uk/dataset/05fa192a-06ba-4b2b-b98c-5b6bec5ff638/crow-act-2000-access-layer

https://tlio.org.uk/forgive-us-our-trespasses-forbidden-rambles-with-a-right-to-roam-campaigner/

https://www.travellerstimes.org.uk/news/2021/03/new-anti-traveller-laws-set-criminalise-nomadic-way-life

Our mission:

*  to promote campaigns against laws that make it more difficult or illegal to lead a nomadic lifestyle and which restrict our human rights.

* to promote the positive aspects of New Traveller culture.

* to educate people about the history and current situation of New Traveller culture.

* to engage with people outside of  nfATs- helping to reduce prejudice, ignorance and misunderstanding.

* to create a united force of people campaigning and networking together.

* to fight against all forms of fascism, bigotry and prejudice.

The nfATs library hub travels around the UK participating in festivals and events. The Hub is a welcoming space open--- inclusive of hearth, library, educational garden, photographic exhibition and workshop marquee.

Living by good example, collective discussion and gaining outside support from a wider community through cohesive movement is the way forward. nfATs will continue to promote the positive aspects of nomadic life and campaigns against the criminalisation of our lifestyle.

The space is not only there for relaxation, conversation and debate- along with our marquee and acoustic firepit it also offers nfATs an opportunity to demonstrate and showcase the many skills and attributes to a wider audience.

Campaigns Focus -

* nO TrespAss On stOlen grOund.

* lAnd Of The Free - RestOring The RecOrds.

* T-A-P .. TrAvellers AgainsT Prejudice.



If you want to find out more scroll down for the info. Keep up to date with ongoing campaigns and events via our Facebook group and visit our website HERE  for more information, pictures and videos.

Plz support us with a donation:
When donating, if you don't have a postcode you can just write anything in the box but you have to put something. If you don't fill all the automated boxes it won't work.

Any problems you can contact us at the link at the bottom of the page.



More from us….. It's a lengthy read but it's worth sticking with, there's much to learn within the text……

"The crux of the matter is land. Surely every human being is entitled to enough land to live on. Land is like air and water, yet it is fenced off for the private enjoyment of the rich, or for forms of agriculture that are damaging the ecosystem. Unwittingly, New Age Travellers have placed themselves in the front line of the struggle to win back the land" .. Rosenberger – 1989.

Within the information below are just a few of the photographs that were used in previous exhibitions. Keep scrolling for an overview of the campaigns that nfATs promote. Further links to relevant websites can be found below- as well as links to some of the bands and artists that support nfATs.

Once aware and tuned into the GoFundMe link and the nfATs website all the relevant information is available, what we need is your help to network it along with donations to keep the hub and crew rolling.

nfATs are embarking on another season. The 7th infact!

Your help is needed to keep the project ongoing.



FUNDING SOURCES OTHER THAN DONATIONS.

It seems impossible to gain funding from the usual sources that most small groups have access to- mainly due to nfATs non constitutional status. nfATs hub.crew provides an ever changing, multi tasking, multi talented core collective and we are all volunteers.



RACISM AND PREJUDICE.

Fascism and Bigotry towards nfATs, (or indeed anybody) is not ok! We work as an autonomous collective with other campaign groups to help campaign heavily against racism and prejudice.

CRIMINALISING TRESPASS.

If you have been keeping your eyes peeled and your ears open recently regarding the current governmental consultation suggesting that to Criminalise Trespass is the way forward then you'll know that there's no better time for us to showcase a good example of why we need to peacefully protest and speak out against laws set to criminalise the freedom to roam our beautiful countryside.

The newly proposed legislation will not only affect no fixed abode Travellers, it will affect all human beings residing or visiting the UK!  It will affect us now and it will affect future generations to come.

You can read the proposed legislation, 'Strengthening Police Powers to Tackle Unauthorised Encampments'
HERE 

There is no trespass on stolen ground! It is a fact that our rights as human beings who choose to live and travel nomadically are being taken away and replaced by the label criminal. THIS is not ok! No one should be questioned, controlled, arrested or have their homes seized for living nomadically, nor arrested for being a nfa.T - no fixed abode Traveller. It is not a criminal to reclaim the freedom to roam our beautiful countryside. It is criminal to say that we can't! There is no trespass on stolen ground!

ANAIS MITCHELL - HADESTOWN OPERA. Q: Why Do They Build The Wall?

PUBLIC RIGHTS OF WAY.

On 1st January 2026, unrecorded and under recorded historic public rights of way will cease to exist. Just let that sink in for a minute!

Those public rights of way that are not mapped out on the definitive maps before 1st January 2026 will cease to exist, with inevitable extinction on the cards for many scenic and beautiful ancient paths, restricted byways, bridleways, stopping places and common land. This needs support and encouragement from everyone to stop it from happening in 2026 NOW!

Stopping places and travel routes are under threat of becoming nothing more than a distant memory.

Very few seem to be aware- campaigning and promotion is scarce. Pathways and bridleways have quite a strong supportive campaign community, but byways, stopping places and common lands have very little. Many ancient stopping places have being turned into sapling farms- historical verges that horsedrawn Travellers used to graze are no longer accessible due to bolders, tumps, signage and road growth.

ARE WE OF EDUCATIONAL PURPOSE?

Yes we are! nfATs library, marquee and communal hearth offer a wealth of knowledge through skill sharing workshops, books, music, exhibition, poetry, story telling, performance, song, dance and visual art. We hold a comfortable and educational communal space- collecting and imparting knowledge, raising campaign awareness.
 
We aim to provide a verbal aswell as visual history of new Traveller culture to our visitors and are more than happy to talk to anyone visiting the space about the history of New Traveller people.

SOCIAL MEDIA.

nfAT's Collective NEEDS YOUR HELP! Please join our Facebook group HERE  if you are not already a member. It is advisable to take some time out to scroll through the Announcements and Discussion so that you can catch up with what's been going on lately.



 
FFT (Friends & Families of Travellers)

Active since 1994, FFT (Friends & Families of Travellers) are a leading national Traveller led charity that works on behalf of all Gypsies, Roma and Travellers regardless of ethnicity, culture or background. They celebrate Gypsy, Roma and Travellers' rich history, culture and contributions to society and share this with the wider public. Their aim is to end racism and discrimination against Gypsies, Roma and Travellers, regardless of ethnicity, nationality, culture or background, whether settled or mobile, and to protect the right to pursue a nomadic way of life.
Click HERE  for their website.

 
Hedge-U-cation

Hedge-U-cation provides art, craft and land-based educational and therapeutic activities with the aim of developing resilience, encouraging independence and improving social, emotional, mental and physical well-being. They promote outdoor learning, traditional rural skills and environmental awareness. Hedge-U-cation supports families and individuals from all kinds of backgrounds, with a diverse range of needs.
Click HERE  for their website.


New Traveller Cultural Archive

NTCA proposes to create a live archive of our culture to serve as both a historical record and educational resource. This will be an open access non-profit venture. The physical aspect of the archive will have a permanent home at Rockaway Park, where there will be a set up a static exhibition of pictures, artwork, restored vehicles and caravans. There will also be events, and practical workshops with a view to sharing knowledge and skills.
Click HERE  for their Facebook page.

LINKS.

Below are some links relevant to the above text.

Information sheet about Highway Verges.
https://www.oss.org.uk/need-to-know-more/information-hub/highway-verges/

How the Open Spaces Society are advising Taking Action against The Deregulation Act.
https://www.oss.org.uk/what-do-we-fight-for/footpaths-rights-of-way/taking-action/

On 1 January 2026 the government intends to close the definitive maps to the claim of historic paths as part of The Deregulation Act. The relevant sections of the act can be read in full here.
https://www.oss.org.uk/what-do-we-fight-for/footpaths-rights-of-way/the-deregulation-act/

Frequently asked questions about Rights of Way.
https://www.oss.org.uk/frequently-asked-questions-rights-of-way/

Information sheet that gives guidance about vehicular access across common land and town or village greens following the repeal of section 68 of the Countryside and Rights of Way Act 2000.
https://www.oss.org.uk/vehicular-access-across-common-land-and-town-or-village-greens/

Information sheet about Unclaimed Land & Adverse Possession.
https://mk0ossociety9jn92eye.kinstacdn.com/wp-content/uploads/2014/03/C4-Unclaimed-land-and-adverse-possession1.pdf

Frequently asked questions about Common Land.
https://www.oss.org.uk/frequently-asked-questions-commons/

Information sheet about a new opportunity to register lost common land.
https://www.oss.org.uk/need-to-know-more/information-hub/new-opportunity-to-register-lost-commons/

Book - Restoring The Record - Sarah Bucks & Phil Wadey
https://www.oss.org.uk/restoring-the-record-2nd-edition/

Book - Whose Land is our Land? The Use & Abuse of Britain's Forgotten Acres.
https://policy.bristoluniversitypress.co.uk/whose-land-is-our-land



INNER TERRESTRIALS ... Fran, Jay, Ben
Photo courtesy of Lorraine Steward.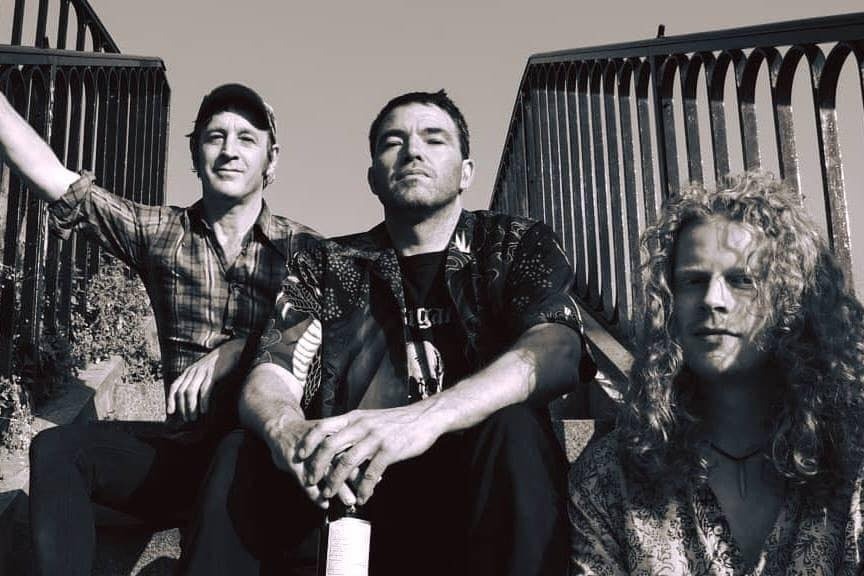 Links to Inner Terrestrials - Website & Facebook Pages
http://innerterrestrials.co.uk/
https://www.facebook.com/innerterrestrials/

I CHOOSE THE ROAD - JAY TERRESTRIAL & FIREPIT COLLECTIVE (To the Lost Album)

Link to Firepit Collective - Facebook Page
https://www.facebook.com/firepitcollective/

FFTP - Maxine, Chezney
Photo's courtesy of Tylor James.

Link to FFTP - Facebook Page
https://www.facebook.com/FFTP-722445607920655/

FFTP - NARROWBOAT SESSIONS - 'The Rising' & Big Brenon's Loki Maguires Revenge' (Album Pending).


Organizer
Terena Worlidge
Organizer
England