THIS SITE IS NOW CLOSED TO DONATIONS
& A MASSIVE THANK YOU TO EVERYONE WHO CONTRIBUTED - we could not have done it without you.

For updates please visit:
www.ClaverdonPlayground.org
 or
our Facebook page
Thank you once again

_____________________________________________________________________________________________

Donate Now! Every donation, of every size, helps us get closer to achieving this great village project. 
Help us reach our target and give today.
We have been overwhelmed by the support we have received from you all - a HUGE thank you, and we are absolutely delighted that have surpassed our target of £6,350.  The new target we have includes further funding for groundworks and fencing of the area and, at the time of writing this message, we are so close to achieving this new target too - THANK YOU. 


Further Information:
Claverdon's playground lies at the heart of our village on the Recreation Ground, which is a centre-point for local people of all ages. The playground has been enjoyed by children, grandchildren and visiting friends and families for many years. In recent years though the equipment has become very worn, and a number of unsafe items have had to be removed. 
A new high quality, fun and engaging playground is scheduled to be built in Spring 2020. It will have: capacity for 20 children; play for of all ages (2-15 years); and over 15 pieces of new equipment, including: three tower multi-play unit ; toddler multi play unit ; social and interactive playhouse ; variety of swing options for all ages & an outdoor fitness zone for adults . 
If you would like to find out more visit:
www.ClaverdonPlayground.org
and if you would prefer to donate by cheque or a bank transfer please contact Sue Sargent on [email redacted] 
With our sincere thanksThe Claverdon Playground Volunteer Team
PS – Thank you.  
The Team would like to thank everyone who has supported us so far:

- Residents and friends of Claverdon 
through this gofundme page;
- Local charitable trusts
;
-
Community Groups;
-
Claverdon Parish Council
- Proceeds from the Salvation Army Clothes Bank - St Michael and All Angels Church
- The Provincial Grand Chapter of Warwickshire Freemasons 
Premium Sponsors:
 Ardencote Manor,   Claverdon Village Nursery,  Crown Inn,  Heart of England Farms,   Michael Harwood & Co,   MPA Financial Management,  St Michael and All Angels Church in Claverdon,   The Crabmill,   Wadsworths Solicitors,   Warwickshire Rural Housing Association 

Sponsors:
 Adara Beauty,  ehB Residential,  Happy Healthy Babies,   Henley Dental,  Johnsons Coaches,    Opus Interiors,    Rainier Developments,   Rix Petroleum &   Traditional Carpets
and also Johnson Savage Consultancy Ltd & The Will For You Ltd.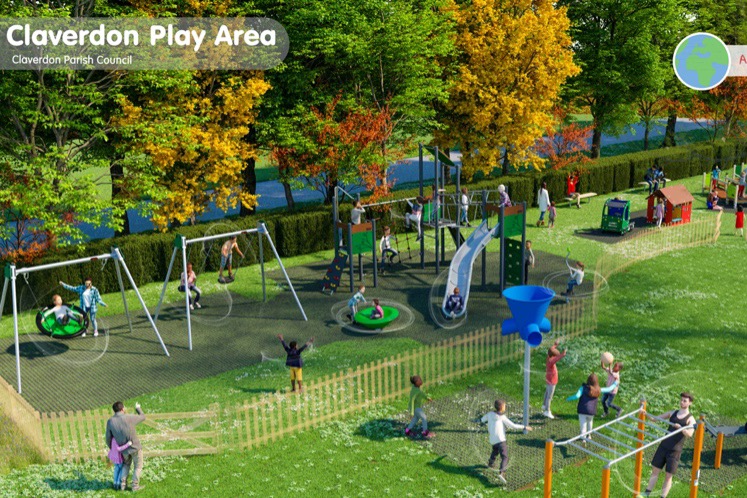 Fundraising team (2)
Sue Sargent
Organizer
Claverdon, West Midlands, United Kingdom
Emma Foulerton
Team member