East Lakeview Mural Project
Hello friends,
Beginning in 2021, a group of parents and neighbors discussed how nice it would be to honor the vibrant, diverse, family-friendly culture of East Lakeview by painting two murals in
Wendt Park
. 
After close to a year of logistics and prep work, we are now in the fundraising stage of the project and would appreciate any donation you can provide to help bring this dream to life.
As mentioned, the murals will be painted in Wendt Park, a beloved meeting and play place for children and families alike.
With Wendt Park situated between two buildings we have a unique artistic opportunity to paint two complementary murals. 
Ryan Tova Katz
is the muralist who will paint our murals. She is known for her beautiful, life-like portrayals of children in play.
Katz will paint two distinct, but connected scenes on the two opposing walls. They will feature children from the neighborhood who actually play in the park. The goal is not only for the murals to beautify the park but also highlight the diversity of the neighborhood and bring the community together.
Early mock ups: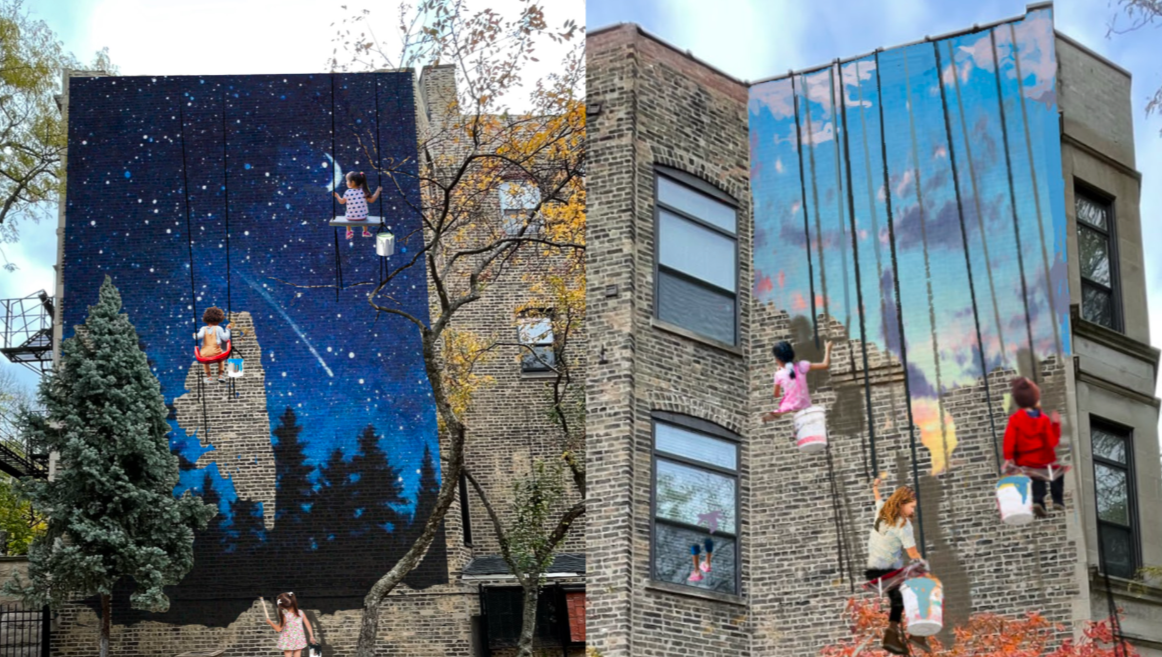 The funds being raised will cover the cost of equipment, supplies, and the artist's time and talent. Any left over funds will be used for future art projects in East Lakeview.
Any contribution will help us bring this project to life. These murals will live on for decades and bring joy to families, neighbors and our fair city.
Thank you in advance for your consideration.
Contact caseymhudetz at gmail with any questions.
Organizer and beneficiary