"I've learned that people will forget what you said, people will forget what you did, but people will never forget how you made them feel." - Maya Angelou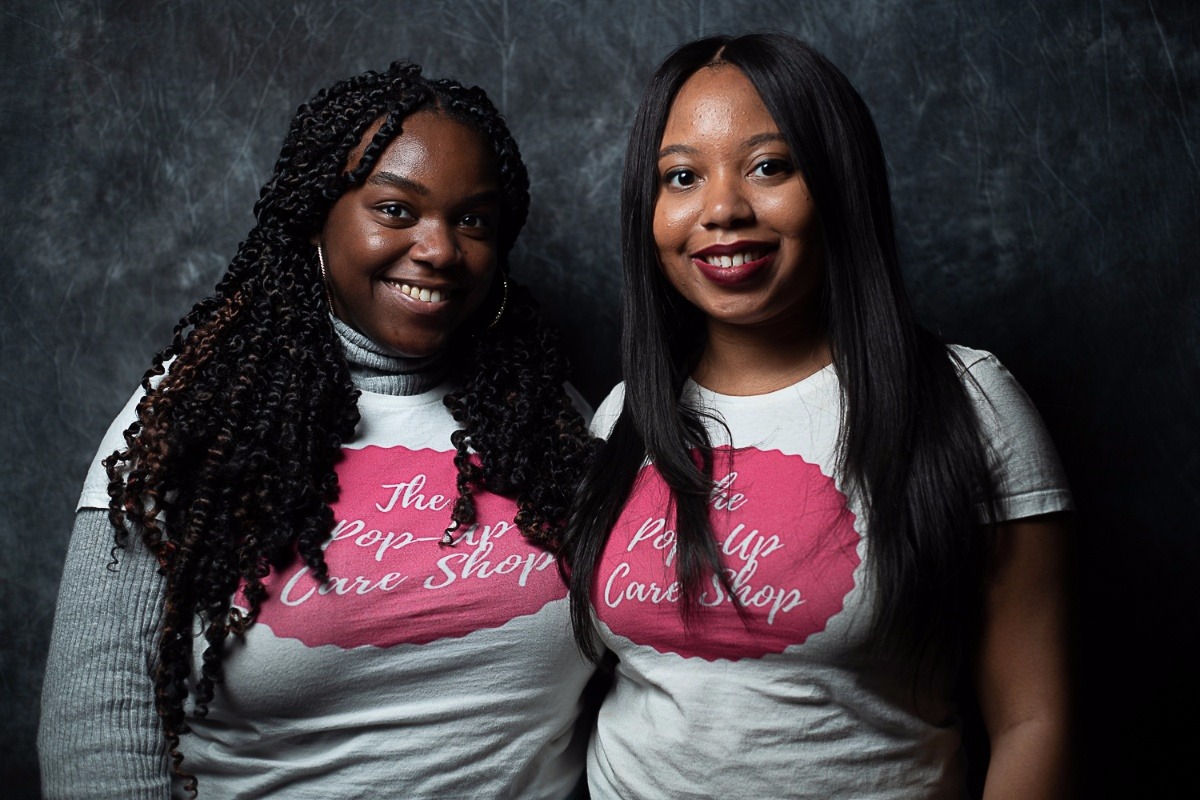 In 2016, when we launched our non-profit  charity The Pop-Up Care Shop , we were overjoyed by all of the love and support that helped us serve women and families with clothing essentials and an uplifting experience. 
Homelessness is still a major epidemic in New York City, with over 61,000 homeless people, including families and children, counted in July 2019. Sadly, that number continues to grow. With so many shelters and programs underfunded and understaffed, distress saturates the space and everyone dwelling within -- from the people in need to the folks who provide those needs. This year, we want to lift some spirits with a new way of giving.
The Pop-Up Care Shop is an interactive charity drive project founded by Kadia Blagrove and Kydee Williams, two NYC writers who are dedicated to the empowerment of women and compassion for humanity. Partnering with different non-profit organizations and shelters, we collect donated goods and "set-up shop" to create a fun shopping experience for those truly in need. Items are nicely displayed in retail-fashion and shoppers get to thoughtfully pick out what they want. Our unique method rejects the standard of drop-off donations, and brings the goods to the people directly and with style!
HOW IT WORKS:
Phase 1: We host a clothing drive social event, and guests are invited to make donations and learn more about our cause.
Phase 2:  We take those donated goods and set-up shop at a charity location.
WHAT WE ARE DOING:Currently, we are working to become a 501(c)(3). Any donation will help us cover costs for filing and legal counsel. If anyone knows of a pro-bono lawyer who specializes in nonprofit, please email us! [email redacted]
Our mission is to redeem the less fortunate with dignity, enjoyment, and, most of all, choice. So many homeless women have faced hardship because of their loss of choice. Poverty and abuse can make anyone feel powerless, and many of these clients fall victim to these painful realities. We aim to empower these women with the opportunity to choose.  
WHAT WE'VE DONE
In 2016, we kickstarted our mission with Bronx women's shelter SAMMON Build.  Then, in 2017 we set-up shop at Nazareth Housing's Park Avenue Thorpe.  In 2018 and 2019 we set up shop at the Broadway House Women Shelter. To date, we successfully served over 600 women and their children with clothing, books, and shoes. Through our efforts, we've come to know other wonderful nonprofit organizations that we have collaborated with on events throughout the year. We've also gotten the privilege of partner with major retailers like J. Crew and thrift store maven Beacon's Closet for an  in-store clothing drive.  In 2020, in an effort to support vulnerable communities during the Covid-19 pandemic, we collected over 10,000 face masks and hundreds of toiletries for CAMBA shelters.
HOW YOU CAN HELP:
To help us continue this work, we need your support. We are seeking to raise money to:
- Become a 501(c)(3). As an official 501(c)(3) nonprofit, we will be able to expand our reach for more partnerships and sponsorships.
- Produce our annual Care Shop event. Our heaviest costs include transportation of our shops, food and beverages for our shoppers and volunteers,  clothing racks, and sanitary and health supplies (like gloves and cleaning products).
We are so thankful for any contribution. You will be helping us make every holiday season really special for those who need it most. 
Thanks so much!
- Kadia & Kydee
Connect with us:
Website - Instagram - Twitter 
#Girlsgiveback
#GoBeyondGiving
Organizer